Harbin Hong Kong Brand Festival
Harbin Hong Kong Brand Festival — Thematic Zone namely "'Love.Loving Hong Kong' Wedding Brand Ring"
The centerpiece of the Gallery was set up by the BDC at "2014 Hong Kong Trendy Products Expo, Harbin" at Harbin International Conference, Exhibition and Sports Center from 19 to 24 September 2014, to be shaped into a highlighted area on the theme of "'Love‧Loving Hong Kong' Wedding Brand Ring". Featuring a vivid introduction of Hong Kong's wedding culture and more than 20 representative brands engaged in wedding-related products or services, it employed a story-telling approach to illustrate how Hong Kong brands keep moving with time and revolute their products and services in tandem with the evolution of socio-cultural trends, striking a dynamic balance between heritage and innovation. Guided tour service was also provided to guide visitors around to grasp highlights of the thematic zone.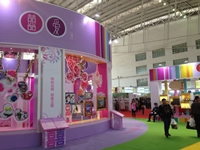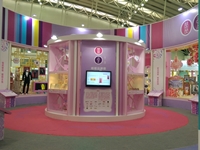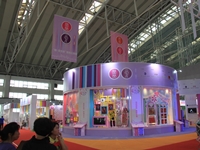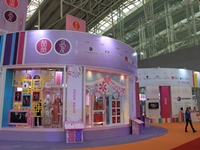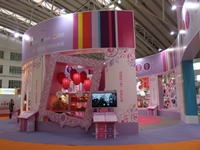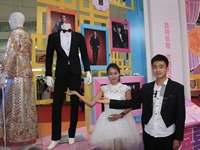 Brand Introduction of "'Love.Loving Hong Kong' Wedding Brand Ring" (Chinese version only) (Download)
良緣好「盒」
珍貴禮尚
幸福光芒
浪漫滿屋
錦綉嫁裳
耀眼主角
吉祥信物
貫通古今
Sharon Au Wedding Consultants
恒久回憶
非凡婚禮
新派婚宴
唯美新娘
繽紛點綴
Ambassador Flowers & Gifts
甜蜜之旅
創意回禮
心思新意
Cubplus
POSTalk
D-Happiness
Nuviro Gift Soap
Design Your Own Wine
Print100.com
Any opinions, findings, conclusions or recommendations expressed in this webpage (or by members of the Project team) do not reflect the views of the Government of the Hong Kong Special Administrative Region, Trade and Industry Department or the Vetting Committee for the SME Development Fund and the Dedicated Fund on Branding, Upgrading and Domestic Sales (Organisation Support Programme).