Harbin Hong Kong Brand Festival
Harbin Hong Kong Brand Festival — "'Lovely‧Loving Hong Kong' Brand Frontline" Product Showcase
While the "2014 Hong Kong Trendy Products Expo, Harbin" (The Expo) was held at Harbin International Conference, Exhibition and Sports Center from 19 to 24 September 2014, the BDC set up a large-scale showcase, namely "'Lovely.Loving Hong Kong' Brand Frontline", displaying more than 70 stylish brands and its products with strong innovation, design or cultural elements, in an attempt to promote the emotional values of Hong Kong brands and ignite resonance among visitors.
The "Brand Frontline" featured over 180 product items from eight consumer product categories, i.e. fashion, accessories & jewellery; watches; fine living; home appliances & electronic products; food; beauty products; household products and Chinese medicine & healthcare products.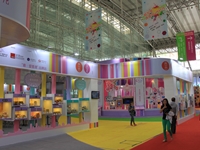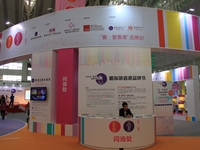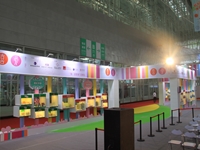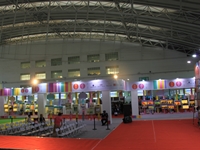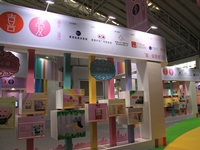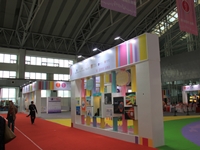 Brand Introduction of "'Lovely‧Loving Hong Kong' Brand Frontline" (Chinese version only) (
Download
)
F. Fashion, Accessories & Jewellery
Altioli
Elody
G-LINK
Homage
PRO CAM-FIS
TonySame
薈幸福
G. Watches
Arbutus
Enthrone
Louis Morais
o.d.m.
TIME IN
H. Fine Living
Cream Bro
Cubplus
McDull, McMug
Ming The Minibus
ZAN'S
I. Home Appliances & Electronic Products
Ciintyart
German Pool
Goldenwell
HUGOGATE
MOMAX
Shang
Smartech
駿聆通
J. Food
Appolo
Dai Pai Dong
EDO Pack
Fresh Catcher
Koon Wah Provisions
Lee Kum Kee
Mandarin Favorite
Nature's Creation
Pat Chun
QQ Rice
Sau Tao
Tung Chun
Un Chi
Yan Chim Kee
YUENLONG 18
Yummy House
菓然輕鬆
K. Beauty Products
BABY GAGA
GLYSO-DERM
Hair Again 2000
RenGuangDo
Sincere
Soapberry
L. Household Products
Biochef
CleverPillow
Kinox
KONSTAR
Lexnfant
Push & Push
Sea Horse
Seashell
SINOMAX
smi
SMOKERHOOD
M. Chinese Medicine & Healthcare Products
CATALO
Cell Boot
Chan Lo Yi
Chi Chun Tang
Han Sheng Tang
Hin Sang
Jian He
Organic Nature
Po Che Tong Poon Mo Um
Po Sum On
Royal Medic
Vita Green Lingzhi
Any opinions, findings, conclusions or recommendations expressed in this webpage (or by members of the Project team) do not reflect the views of the Government of the Hong Kong Special Administrative Region, Trade and Industry Department or the Vetting Committee for the SME Development Fund and the Dedicated Fund on Branding, Upgrading and Domestic Sales (Organisation Support Programme).