Tianjin Hong Kong Brand Festival
Tianjin Hong Kong Brand Festival — Showcase Gallery "'Lovely‧Loving Hong Kong' Brand Frontline"
A Showcase Gallery namely "'Lovely‧Loving Hong Kong' Brand Frontline" was set up at the "2015 Hong Kong Trendy Products Expo, Tianjin" at Tianjin Meijiang Convention and Exhibition Center from 19 to 23 June 2015, to display products and information of around 90 Hong Kong brands. The Gallery has been deliberately designed and decorated to highlight the stylish, charming and superior image of Hong Kong brands, and the exhibits consisted mainly of stylish products with strong innovation, design, or cultural elements, in an attempt to promote the emotional values of Hong Kong brands and ignite resonance among visitors. With a "fantastic Carnival Kiosk" design, the "Brand Frontline" featured over 230 product items selected from eight consumer product categories, i.e. fashion & accessories; watches; fine living; home appliances & electronic products; food; beauty products; household products and Chinese medicine & healthcare products.
To tie in with the rapid development of the e-commerce, QR code had been generated for every brand participating in the Gallery and displayed on the showcase, so that visitors can readily access the Project website to obtain detailed brand and product information by scanning QR codes with smartphones or other mobile devices.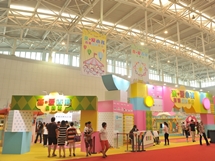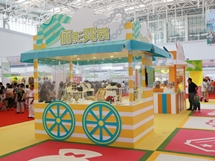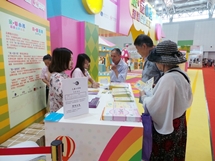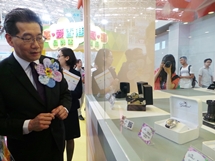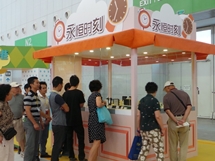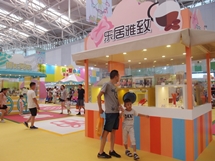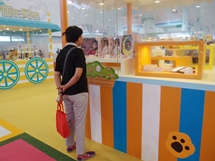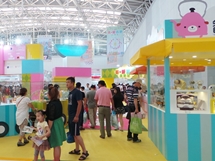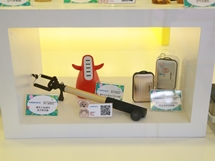 Brand Introduction of "'Lovely‧Loving Hong Kong' Brand Frontline" (Chinese version only) (Download)
F. Fashion & Accessories
Adamo 3D BAG ORIGINAL
BIG HORN
Creation VC
Dawn Sonata
Kenny & Co.
KICKIS
musé
Party Queen
RED DAGGER
TonySame
VINO & ROCCIA
G. Watches & Clocks
2 CAN
Gallucci
Hennex
NiD
ROMAGO
Timing
WILLIS
ZERONE
H. Fine Living
Crystocraft
Cubplus
D-Happiness
Gle@me!
Nuviro Gift Soap
Ori-Princess
ZAN'S
I. Home Appliances & Electronic Products
aMagic
ATC
audiopark
German Pool
Goldenwell
HUGOGATE
MOMAX
Primada
Shang
Smartech
駿聆通
J. Food
Appolo
EDO Pack
Hung Fook Tong
Kee Wah Bakery
Koon Wah Provisions
Mandarin Favorite
MINGCHA
Nature's Creation
Pat Chun
Sau Tao
Tai Hei Hing
Tai Po Chun Hing
Tea Master Chan
Un Chi
Yan Chim Kee
YUENLONG 18
Yummy House
御喔
榴加槤
K. Beauty Products
COLOR MAGIC
ddy
Hair Again 2000
Joseristine
o' Naomi
RenGuangDo
Sunki
Two Girls
L. Household Products
Blanc
Kinox
KONSTAR
Lexngo
Magic Collections
POLOTEX
Profilia
Push & Push
Sea Horse
SEARANGE
Seashell
smi
SMOKERHOOD
M. Chinese Medicine & Healthcare Products
CATALO
Chan Lo Yi
Chi Chun Tang
Han Sheng Tang
Hin Sang
NANO WORLD
Organic Nature
Po Sum On
Royal Medic
Vita Green Lingzhi
Waton Sole Patch
Zihua Embrocation
Any opinions, findings, conclusions or recommendations expressed in this webpage (or by members of the Project team) do not reflect the views of the Government of the Hong Kong Special Administrative Region, Trade and Industry Department or the Vetting Committee for the SME Development Fund and the Dedicated Fund on Branding, Upgrading and Domestic Sales (Organisation Support Programme).