Tianjin Hong Kong Brand Festival
Tianjin Hong Kong Brand Festival — Thematic Zone "'Deary‧Loving Hong Kong Children' Hong Kong Brand Garden"
A specially-designed thematic zone was established at the centre of the brand showcase area of the "2015 Hong Kong Trendy Products Expo, Tianjin", under the banner of "'Deary.Loving Children' Hong Kong Brand Garden". By employing a "happy playground" setting with strong visual impacts, the "Brand Garden'' featured about 30 "affectionate" Hong Kong brands that are devoted to bringing health, fun and enlightenment to children through high-quality, creative and caring products or services. It brought multi-layer experience for audience , while illustrating the intriguing emotional value of Hong Kong brands.
The brand stories of the exhibits were complied into a child-rearing guidebook namely "Mum Bao's Diary", written by a virtual character "Mother Bao" based on her exciting experience as a rookie mother. This informative and heart-warming booklet tells readers how typical Hong Kong mothers have a good time with their beloved babies with the aid of caring and capable Hong Kong brands.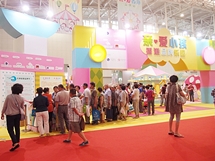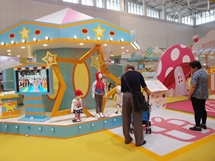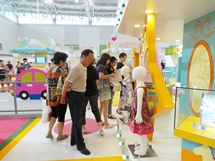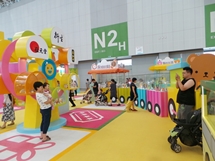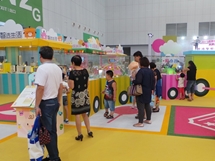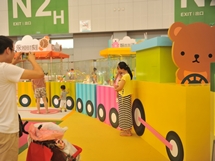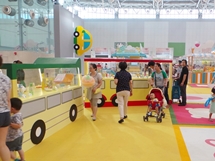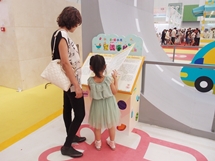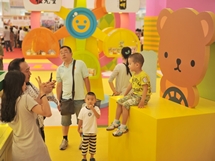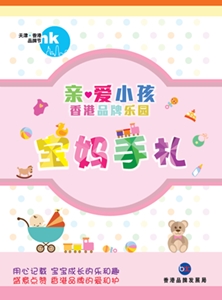 Brand Introduction of "'Deary‧Loving Hong Kong Children' Hong Kong Brand Garden" (Chinese version only) (Download)
Eu Yan Sang
Hin Sang
Sau Tao
I-Baby
The Paint Box
ARTIN
Malimarihome
Ming The Minibus
DR-Max
KT Plus
Protection
BABY GAGA
Top-Be
KIDDIE LOVE
Wai Yuen Tong
Chi Chun Tang
CATALO
UPSIZE 3D PUZZLE
4M
Kingkow
Baby-Kingdom.Com
Eugene Group
COMFI
AQ
Kidsme
Useful
Lexnfant
Any opinions, findings, conclusions or recommendations expressed in this webpage (or by members of the Project team) do not reflect the views of the Government of the Hong Kong Special Administrative Region, Trade and Industry Department or the Vetting Committee for the SME Development Fund and the Dedicated Fund on Branding, Upgrading and Domestic Sales (Organisation Support Programme).