Awardees (Brand Leaders)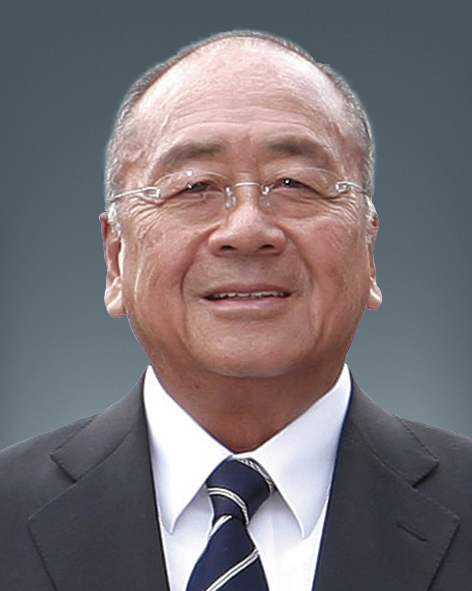 Mr Lee Man Tat, SBS, BBS
Lee Kum Kee
Group Chairman
Secret to Success

With the corporate core value of "Si Li Ji Ren" (Considering Others' Interests) at heart, Mr Lee Man Tat has turned Lee Kum Kee from a family workshop into a multinational enterprise with products selling worldwide.
Track of Glory

Lee Kum Kee Group Chairman Mr Lee Man Tat joined Lee Kum Kee in 1954 to assist his father Mr Lee Shiu Nan to run the family business. In 1972, he took over the helm as Chairman, starting a new chapter in the history of Lee Kum Kee.
With his perseverance, entrepreneurship and courage, Mr Lee Man Tat introduced new products, adopted automated production systems and developed new sales channels. As a result, Lee Kum Kee has grown from a family workshop selling only oyster sauce and shrimp paste, to a globally renowned and trusted enterprise with over 200 different kinds of high-quality products. With a history of over 130 years, not only has Lee Kum Kee achieved the corporate vision of "There is Lee Kum Kee where there are people", its sauces have been used in the meals of the astronauts on China's Shenzhou missions in space, a testament to the Brand's supreme quality and food safety.
Mr Lee Man Tat has keenly enforced "Si Li Ji Ren" (Considering Others' Interests) as the core of Lee Kum Kee's corporate culture, which also includes "Pragmatism", "Integrity", "Constant Entrepreneurship", "Benefitting the Community" and "Sharing Fruits of Success". Under the leadership of Mr Lee Man Tat, Lee Kum Kee grows and thrives as a role model of "Ethnic Chinese Enterprise" and "Hong Kong Brand".

Brand Story

In 1888, Mr Lee Kum Sheung invented oyster sauce in Nanshui, Zhuhai, Guangdong Province and established "Lee Kum Kee". With its headquarters rooted in Hong Kong, Lee Kum Kee has six production bases worldwide. Its manufacturing facility in Xinhui, Jiangmen is the first food enterprise in the City to have received the "National Green Factory" title as well as the first company in the fermented food industry globally that has received the "LEED" Platinum certification. Lee Kum Kee is firmly committed to its quality management philosophy of "100-1=0": no compromise will ever be tolerated throughout the whole manufacturing process "from farm to fork".