Branding To Win Seminar: New Horizon of Digitalisation
The BDC, the CMA, the Trade and Industry Department (TID) of HKSAR Government, and the Hong Kong Trade Development Council (TDC) joined force to organise the "Branding to Win Seminar 2017: New Horizon of Digitalisation" at the Hong Kong Convention and Exhibition Center on August 8 2017(Tuesday).
The Seminar started with a speech by Dr Alexander Chan, Senior Programme Director and College Principal Lecturer of HKU SPACE Executive Academy, who expounded the new opportunities and effective branding strategies in the era of digitalisation; then Mr Alvis Kong, Associate Director for Global Strategy Group of KPMG gave an account of the key success factors of digital transformation and e-business. In the second part of the Seminar, Mr Willy Lai, Co-founder and Business Director of Fimmick Limited, illustrated on how to make use of the big data obtained in social platform; while Mr Jeffrey Chu, Vice Chairman of the Digital Transformation Alliance and the Director & Founder of You Find Limited explained on various digital marketing strategies pertinent to SMEs. At Last, Mr Albert Li, Director of Tung Cheong Ho Company Limited shared with audience the experience of Tung Cheong, a decades-old brand, in carrying out digital transformation.
Assistant Director-General of the TID Ms Belinda Wong, Vice President of the CMA Mr Johnny Yeung, Chief Executive Officer of the CMA Mr Raymond Young, Vice Chairman of the BDC Dr Aaron Shum and Director of Product Promotion of the TDC Mrs Regina Lai attended the Seminar and presented certificate of appreciation to the speakers on behalf of the organisers. The Seminar received overwhelming response, attracting over 300 participants.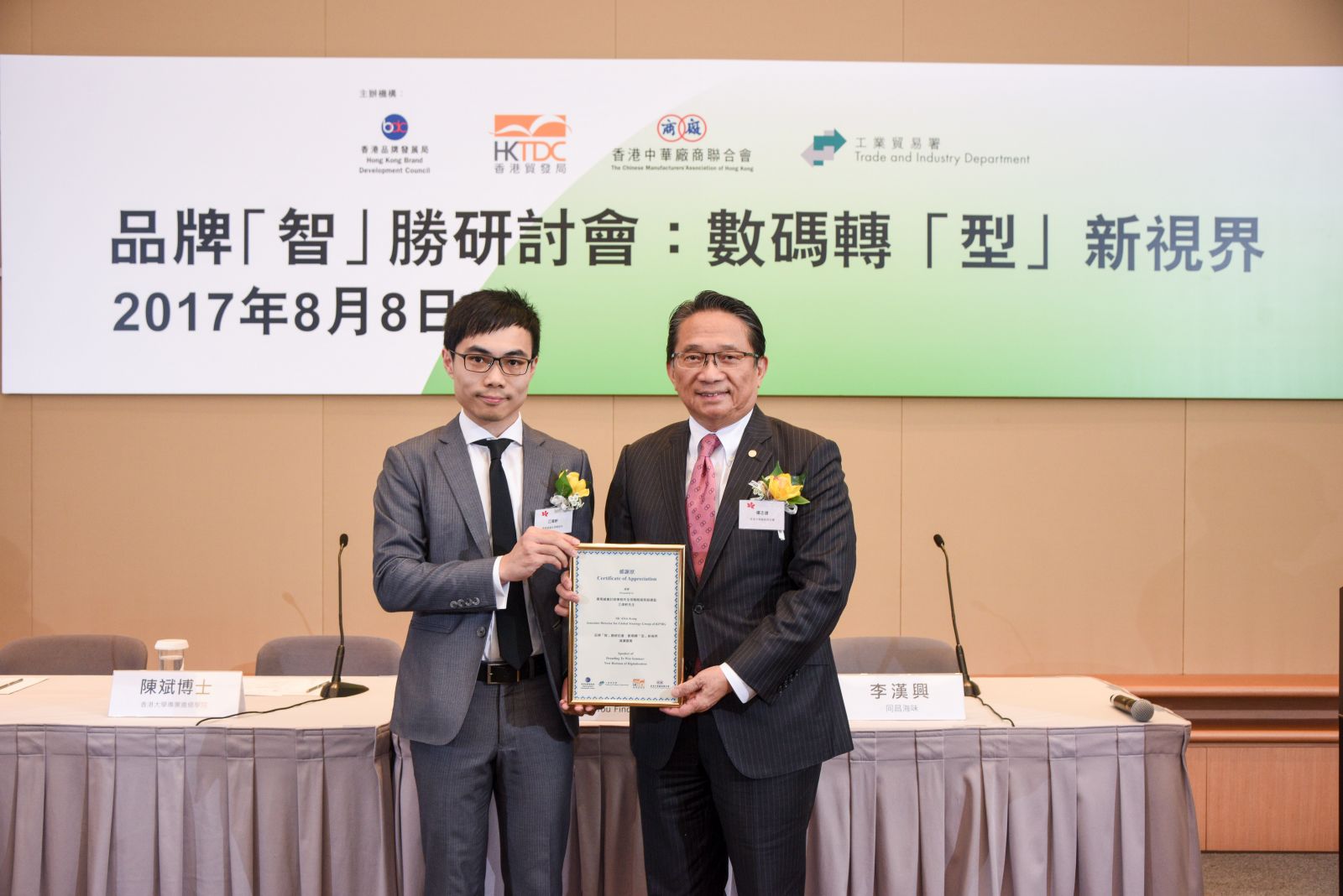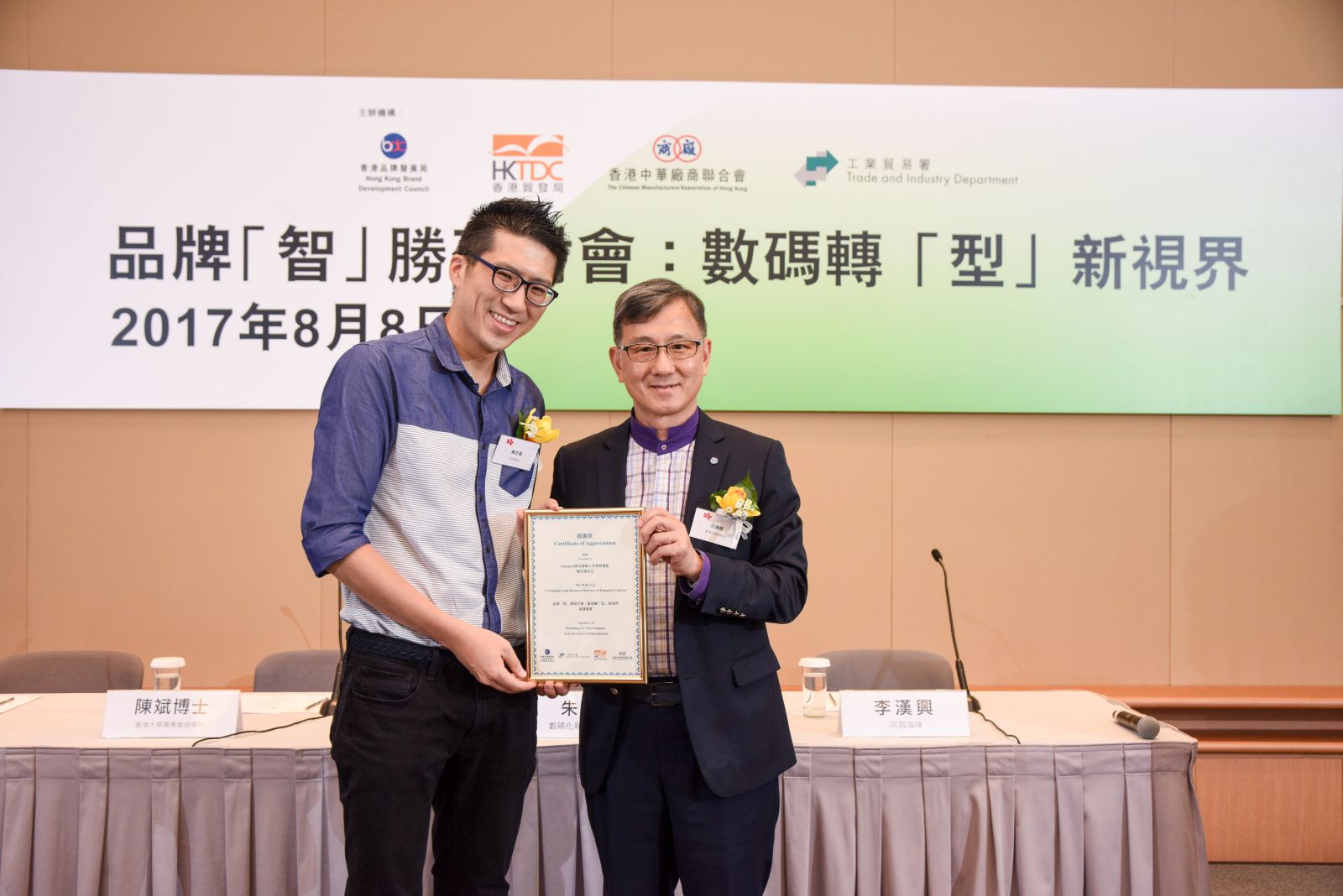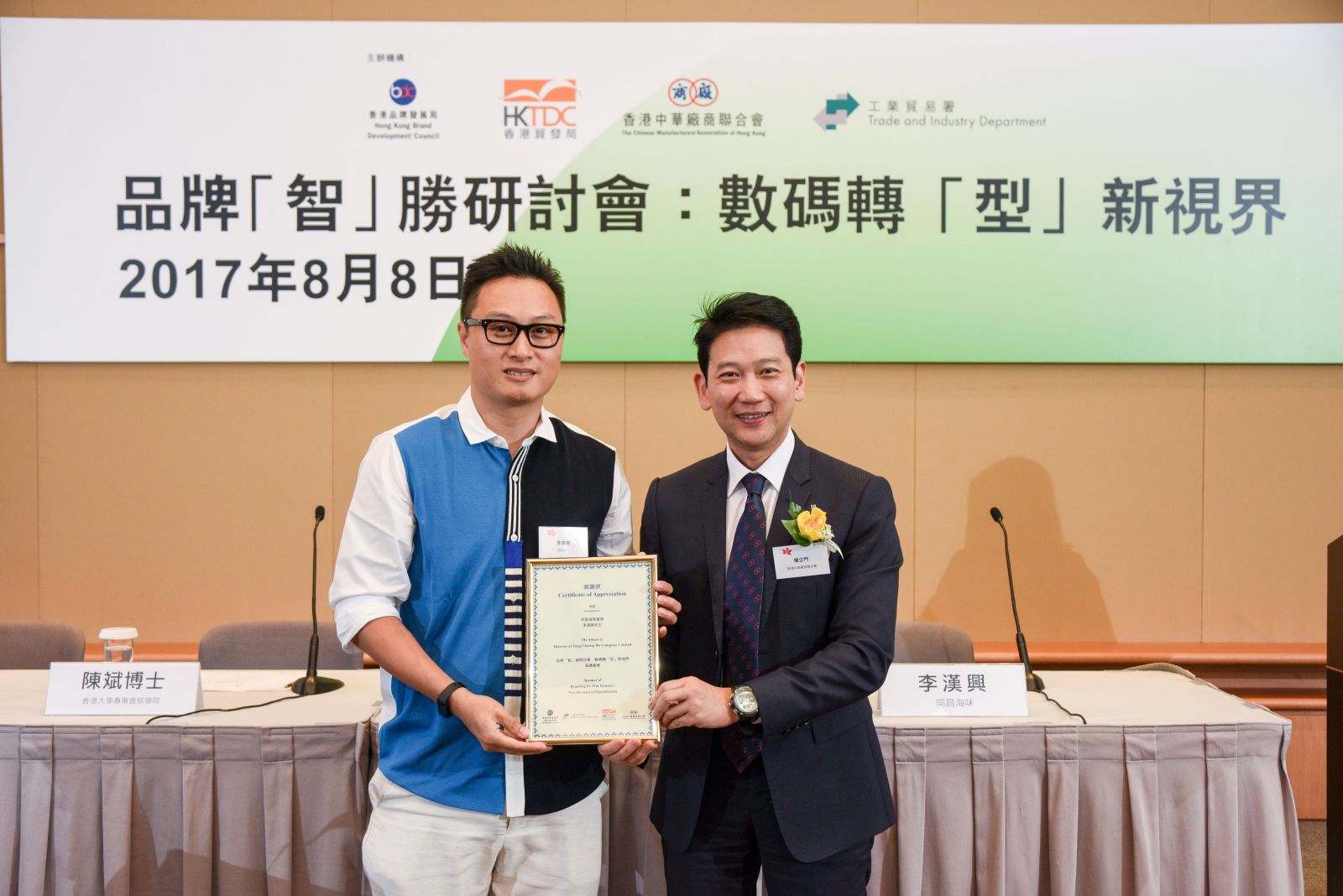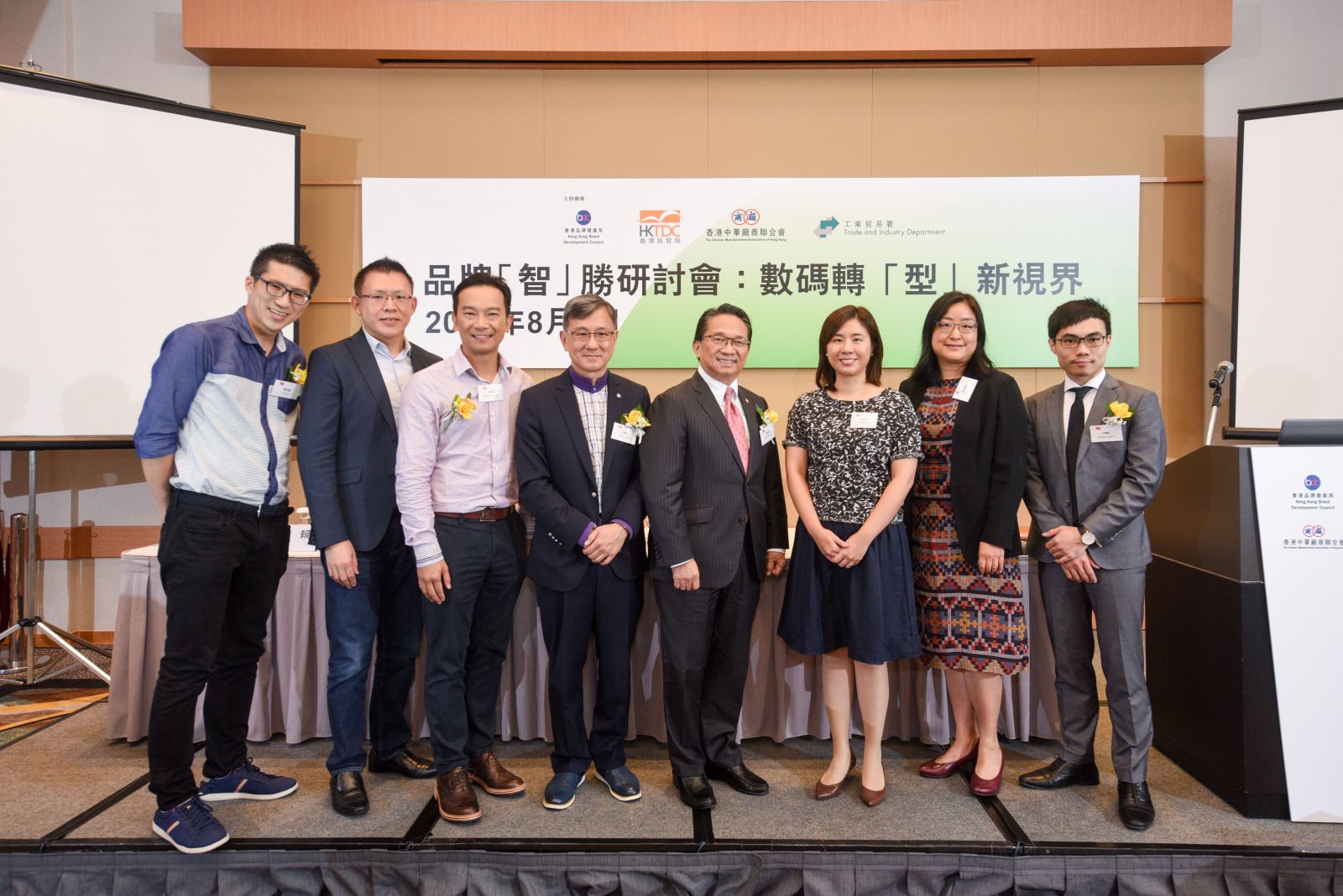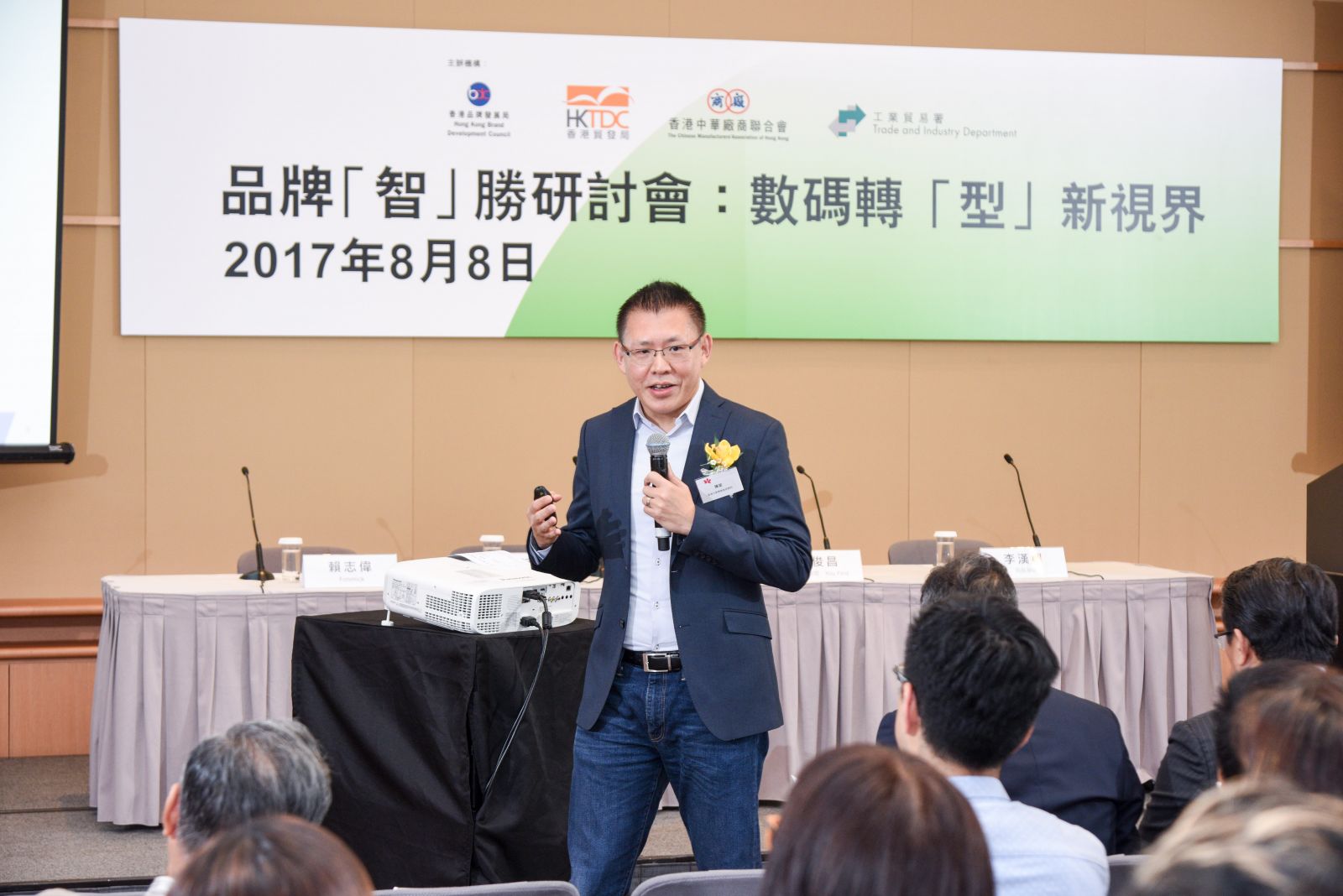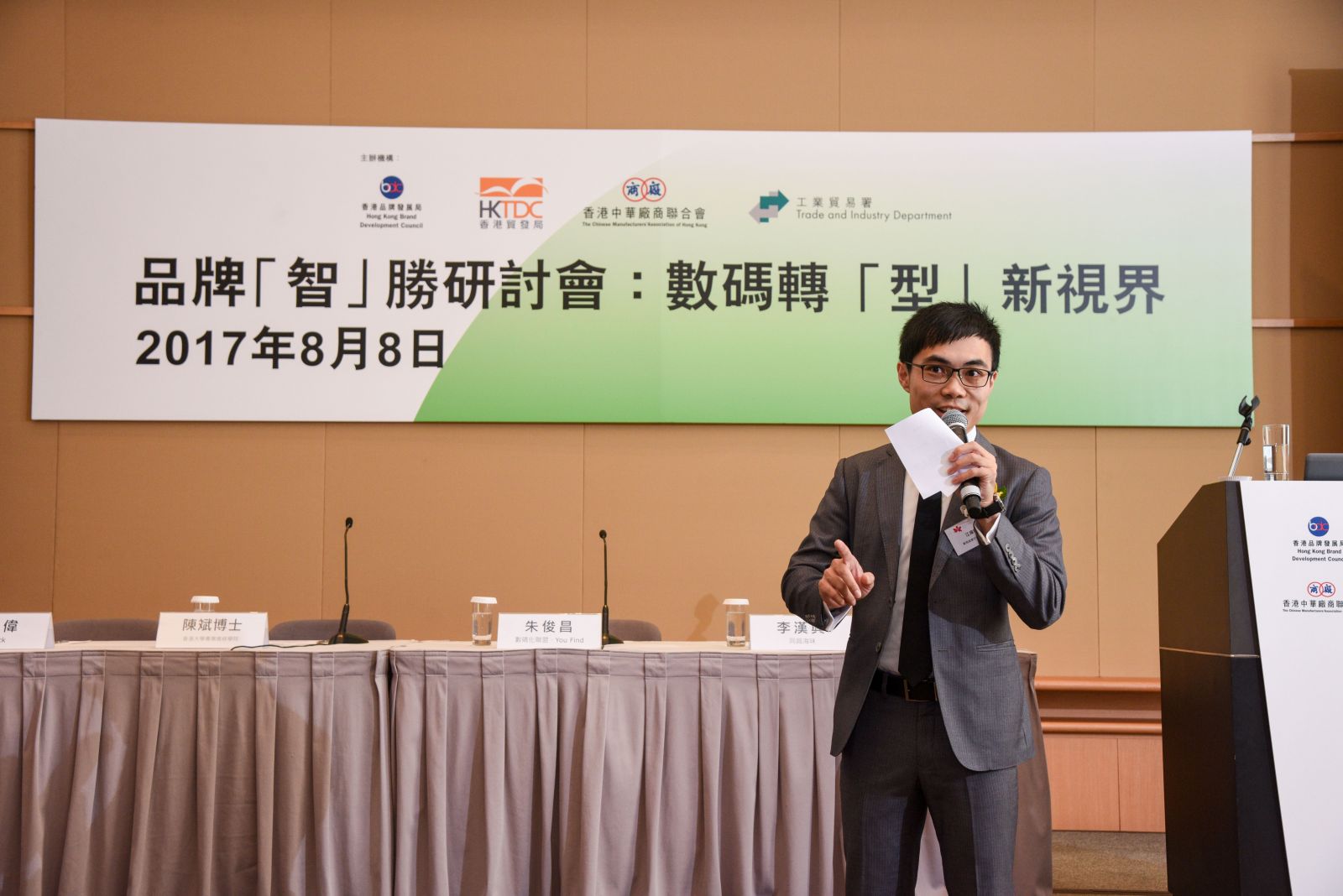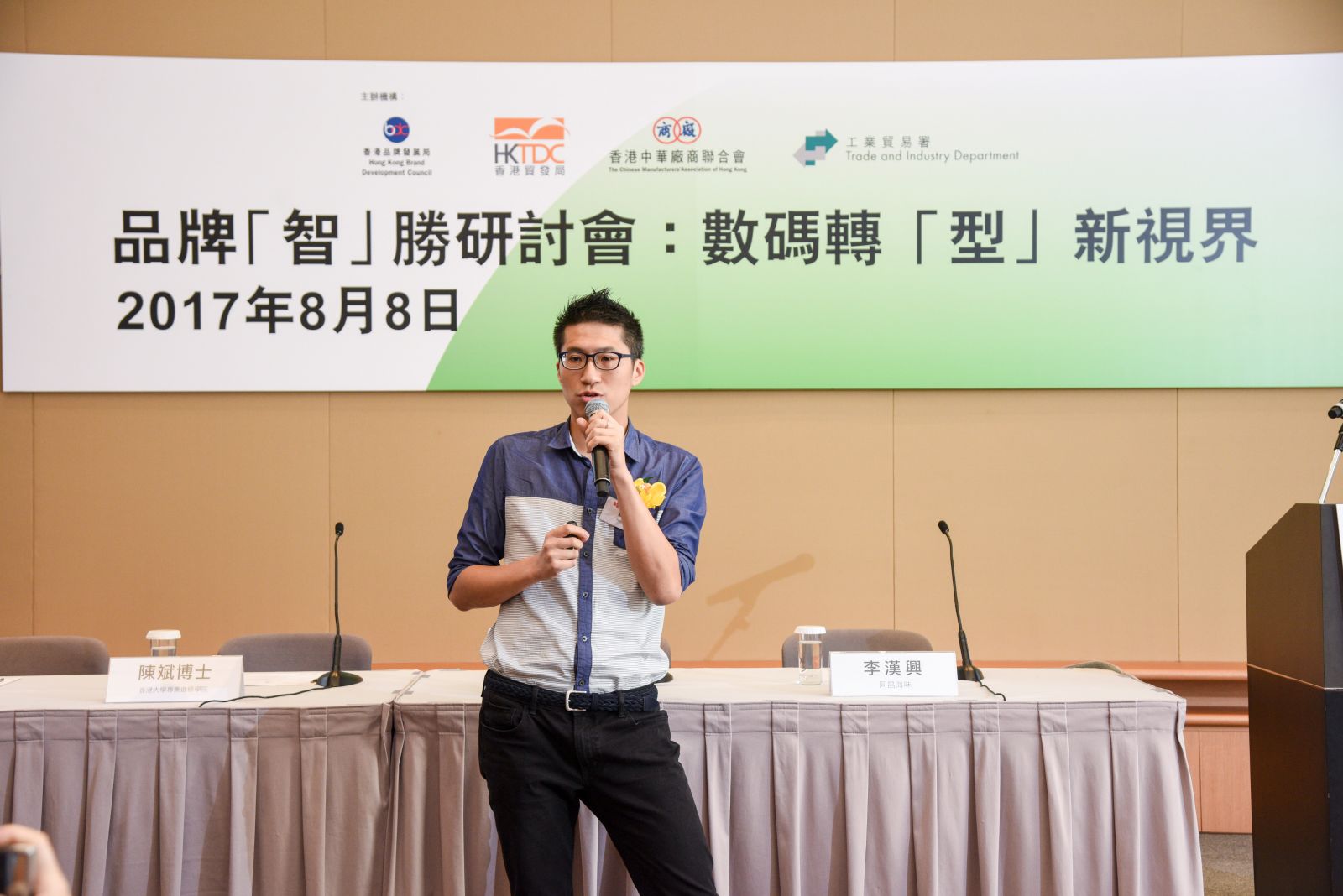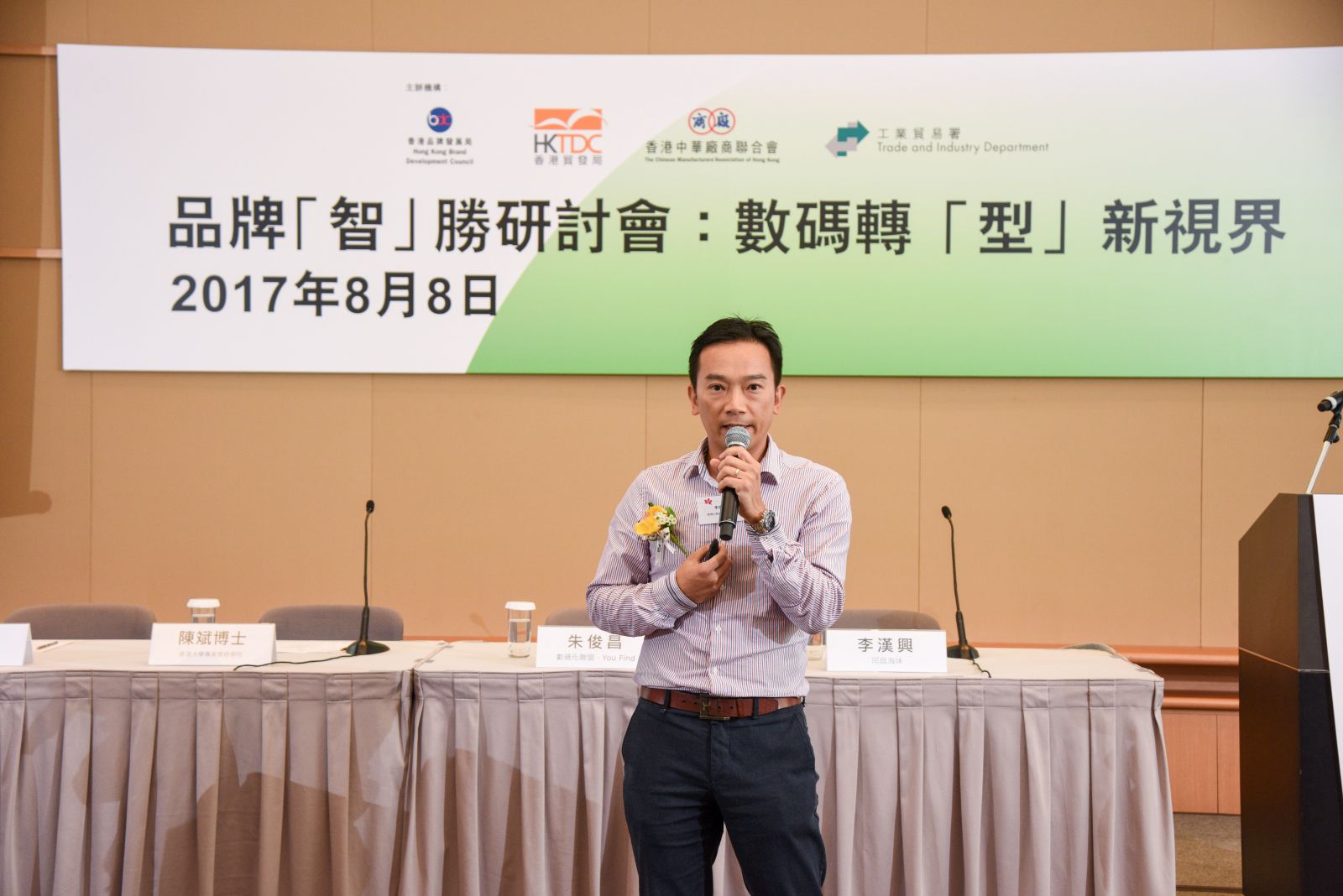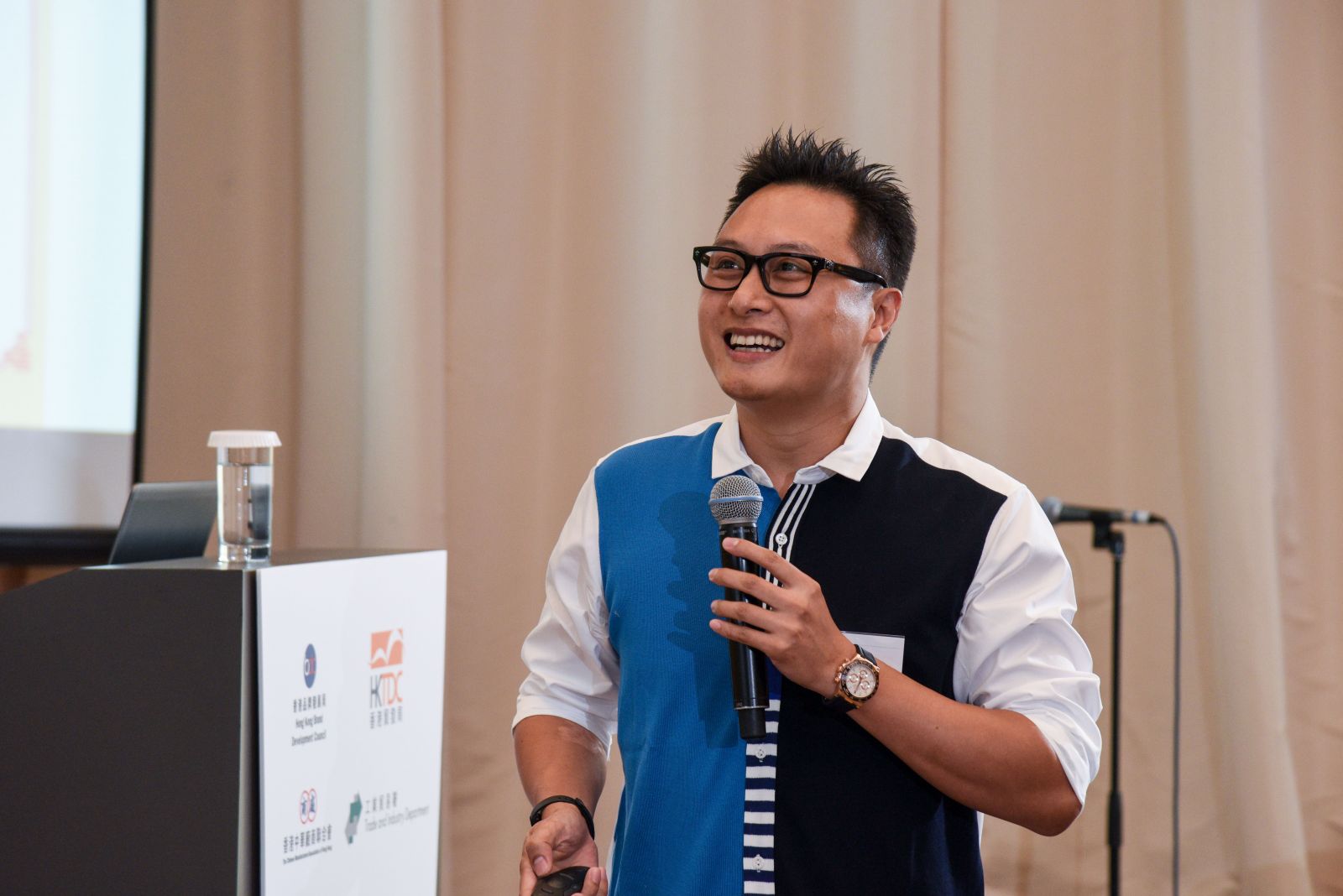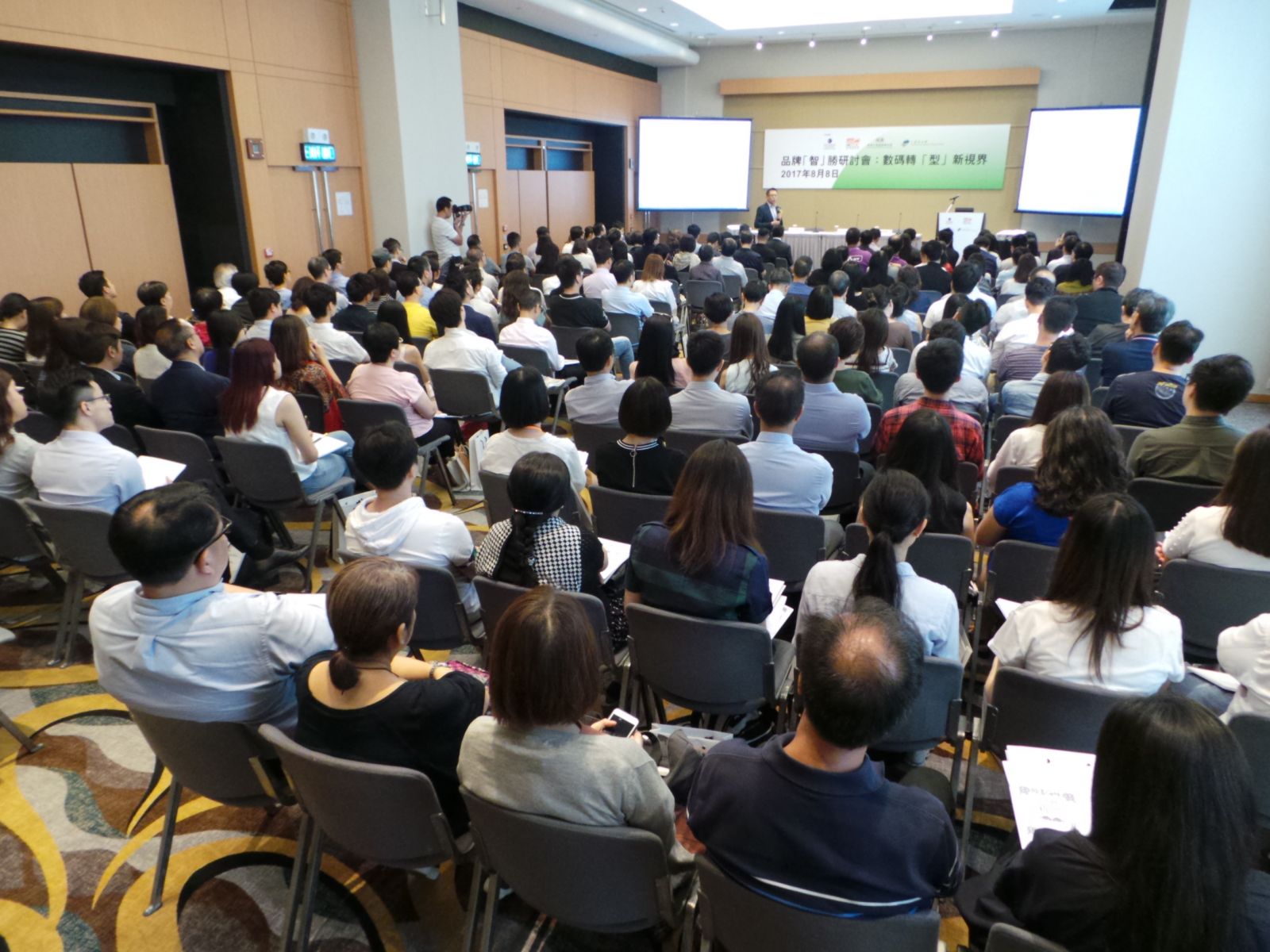 Download PowerPoint of "SMEs' Winning Ride to Digital Marketing" (Mr Jeffrey Chu)
Download PowerPoint of "Brand New Story: Digital Reinvention of Traditional Industry" (Mr Albert Li)
More Seminar rewind:
Branding To Win Seminar 2016: Turning Adversity into Opportunity
Branding to Win Seminar 2015: At the Dawn of "Internet +"Era
Branding to Win Seminar 2014: Grabbing Customers' Heart Online
Branding to Win Seminar 2013: Branding With Heart And Soul
Branding to Win Seminar 2012: The Road to Successful Branding in Mainland Market
Branding to Win Seminar 2011: The Rise of Emerging Brands
Back