Branding To Win Webinar: Stronger Brand Amidst Adversity
The Hong Kong Brand Development Council (BDC), the Trade and Industry Department (TID) of HKSAR Government, the Hong Kong Trade Development Council (TDC) and the Chinese Manufacturers' Association of Hong Kong (CMA) joined hands in organising the "Branding to Win Webinar 2020" on 25 September 2020.
Under the banner of "Stronger Brand Amidst Adversity", the Webinar started with an analysis by Mr Louis Chan, Assistant Principal Economist of TDC, who expounded on the impacts brought by the COVID-19 pandemic and explored the ways for enterprises can adapt to the New Consuming Normal. The second speaker Mr Baniel Cheung, Adjunct Assistant Professor of HKU Business School, elaborated on the strategies to maintain brand competitiveness and drive growth in the times of adversity. Then Mr Ivan Fok, Chief Operating Officer of Intimex Business Solutions Company Limited shed light on the trends of online marketing and social media with the advent of "Stay-at-Home Economy". At Last, Dr Ellis Wong, Chief Executive Officer of Kiu Fung Hong Ltd, shared with audience brand story of "EDO" and its Offense-Defense strategy to cope with the epidemic.
Chairman of the BDC Mr Simon Wong BBS JP attended the Webinar and delivered welcome remarks, and Assistant Director-General of the TID Ms Christine Wai, Vice President of the CMA Mr Ng Ching Wun, Vice Chairman of the BDC Dr Lo Kam Wing JP and Manager of Product Promotion of the TDC Mr Kevin Ho presented certificates of appreciation to the speakers on behalf of the organisers. The Seminar was broadcasted live on the internet and received near 200 participants.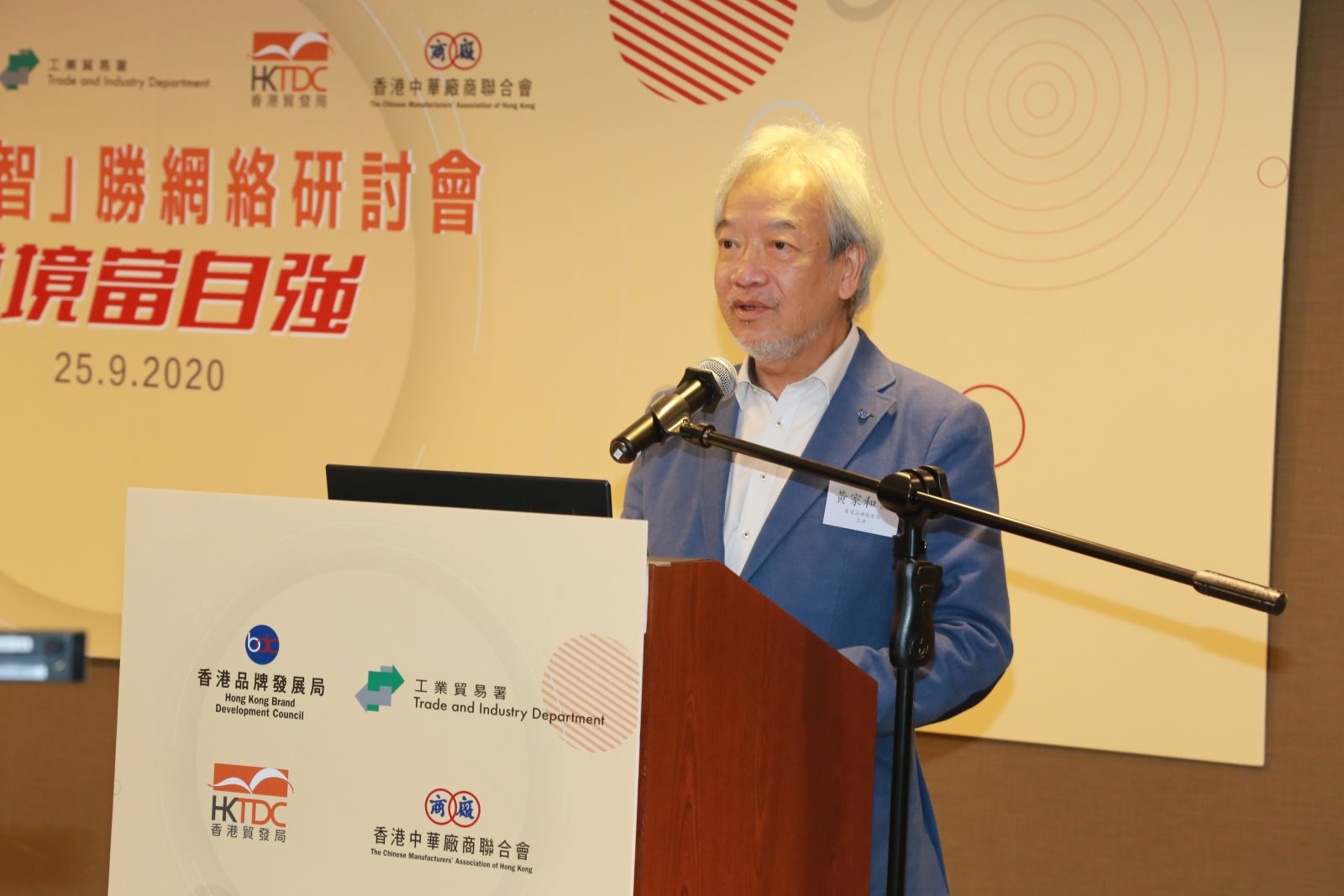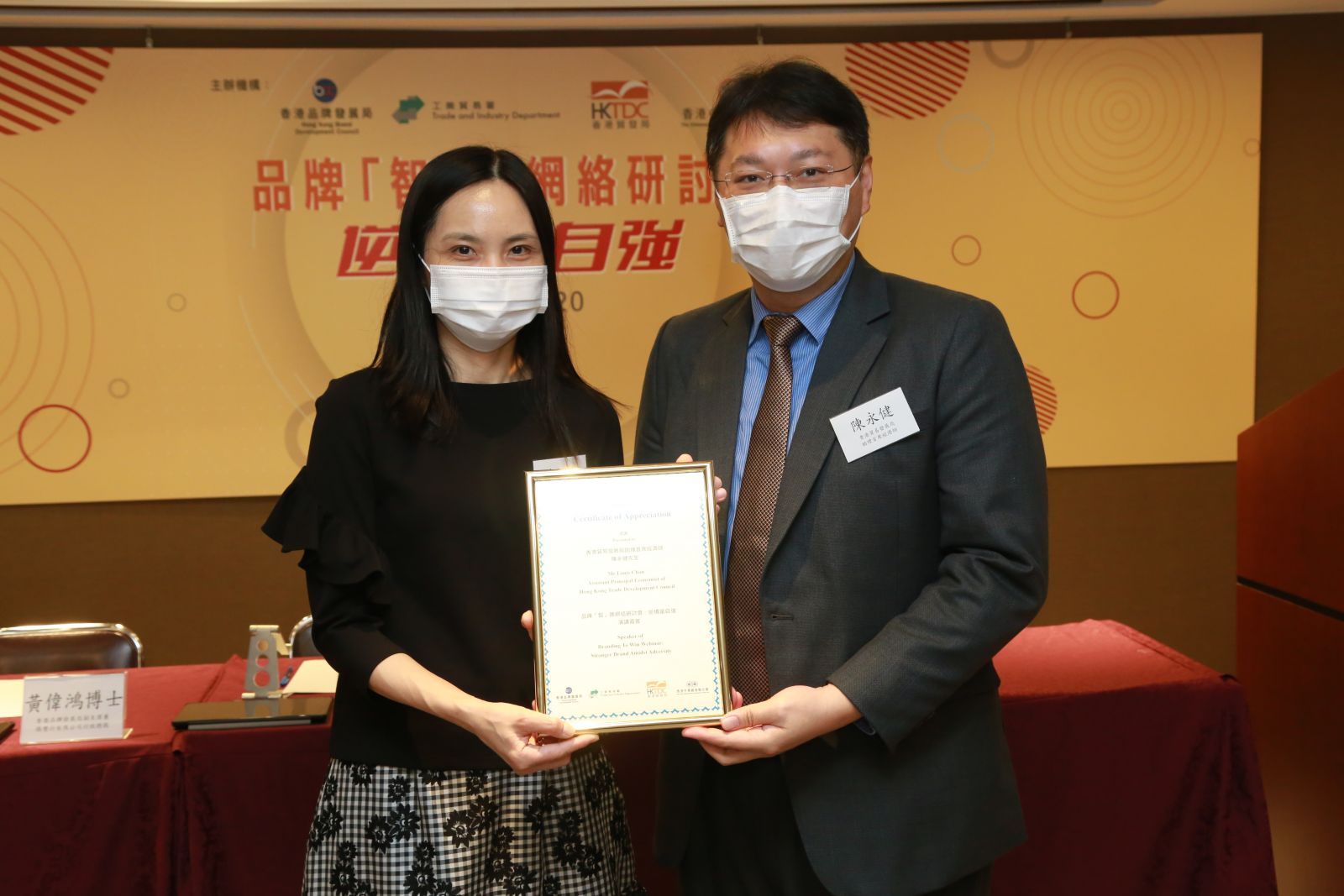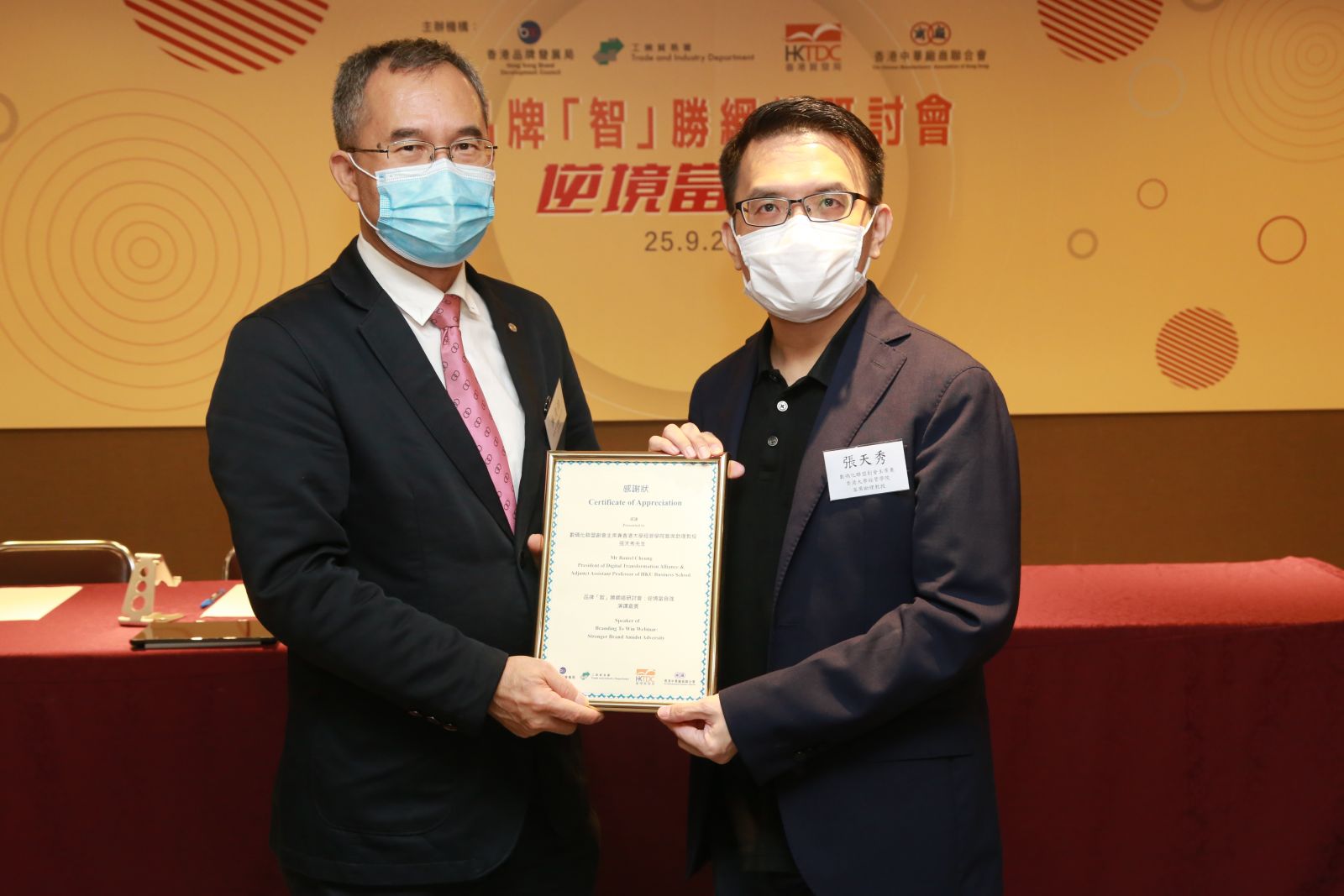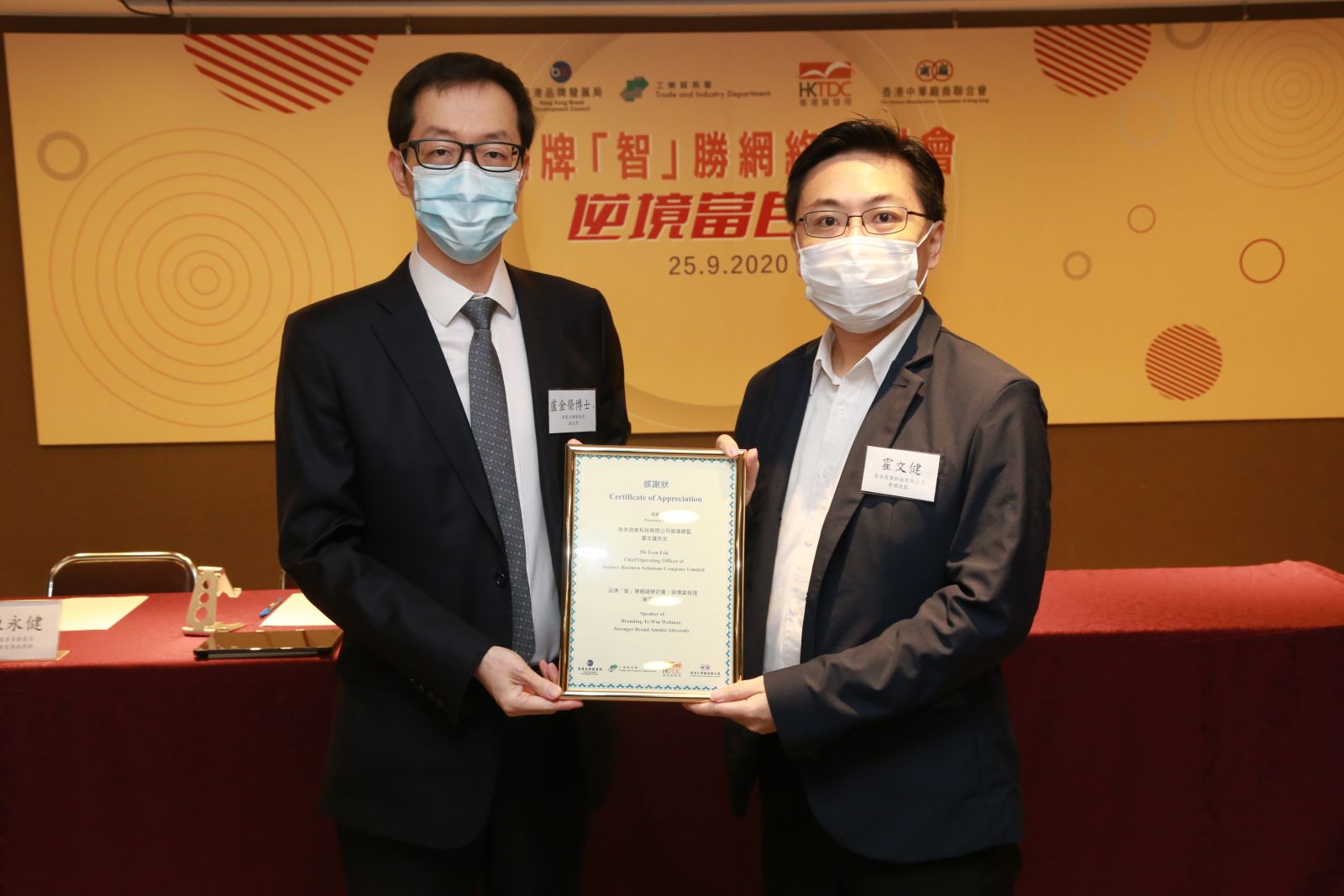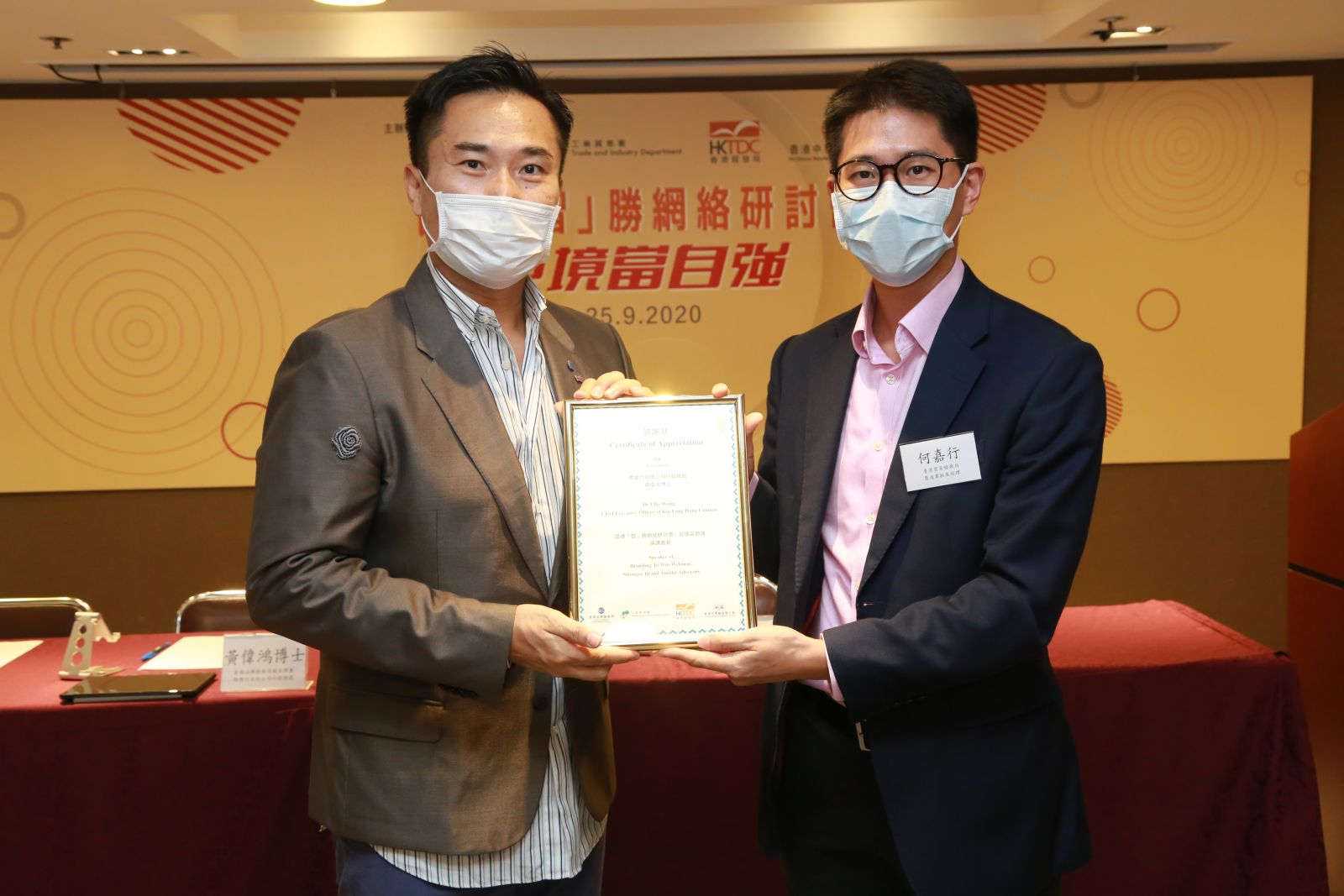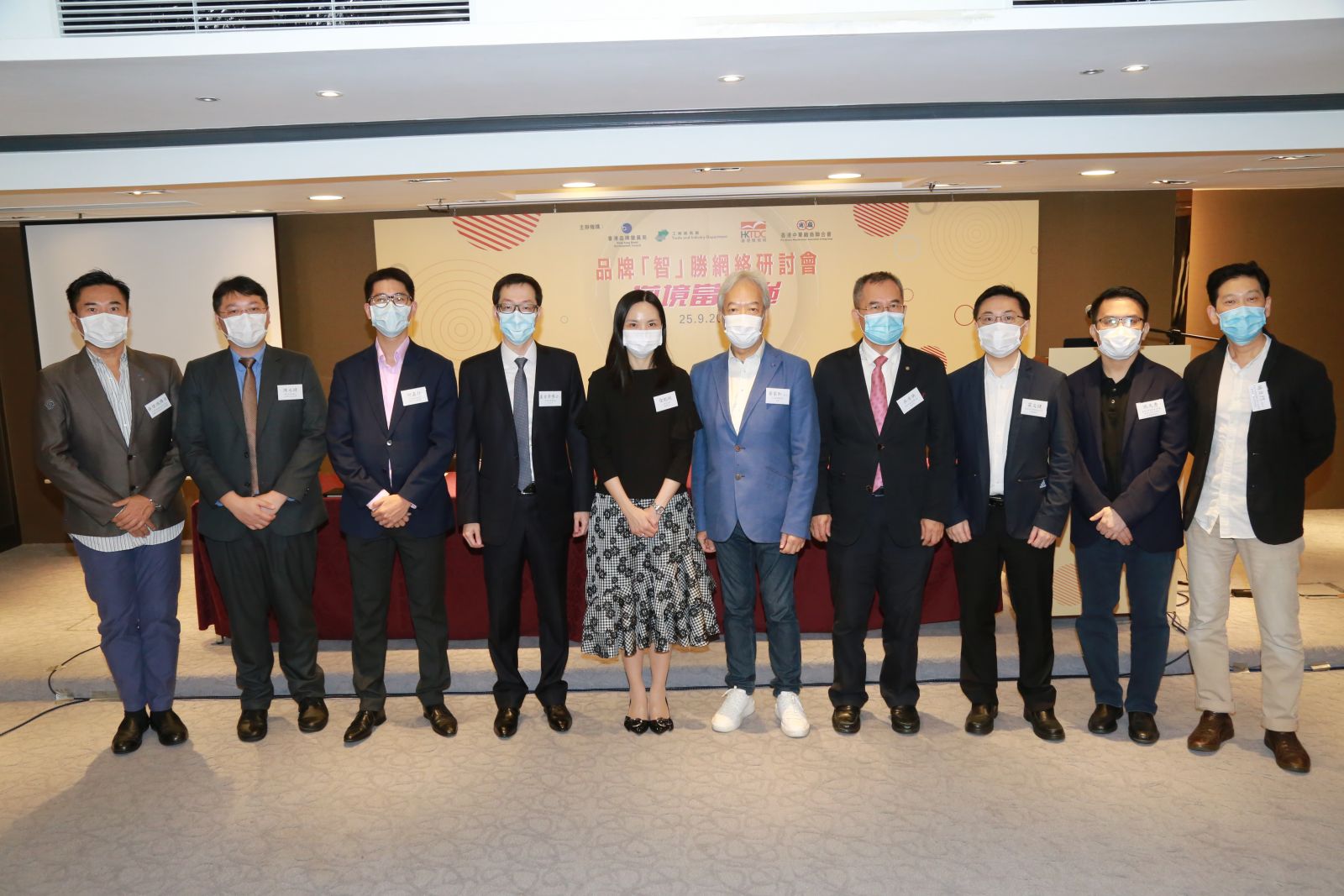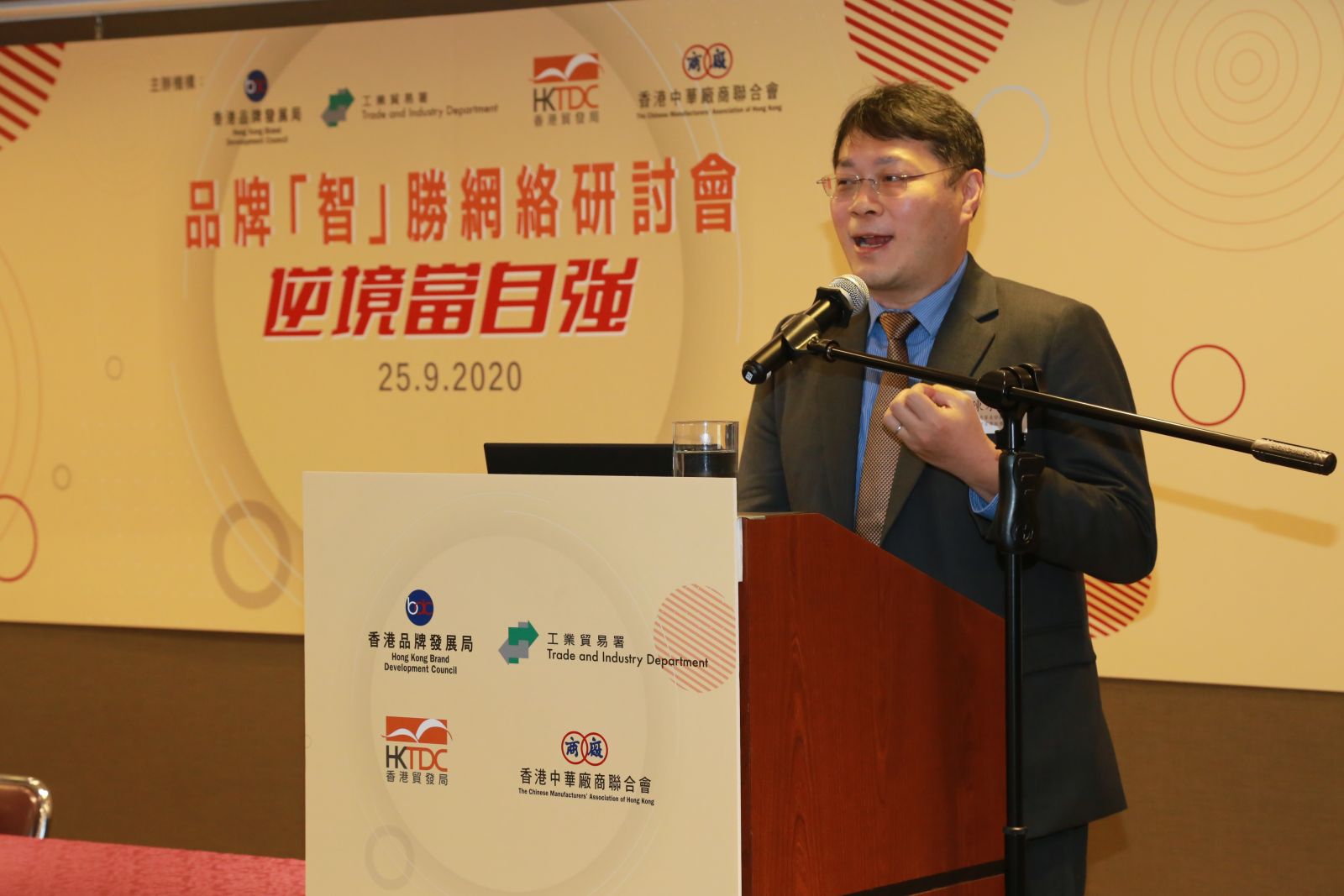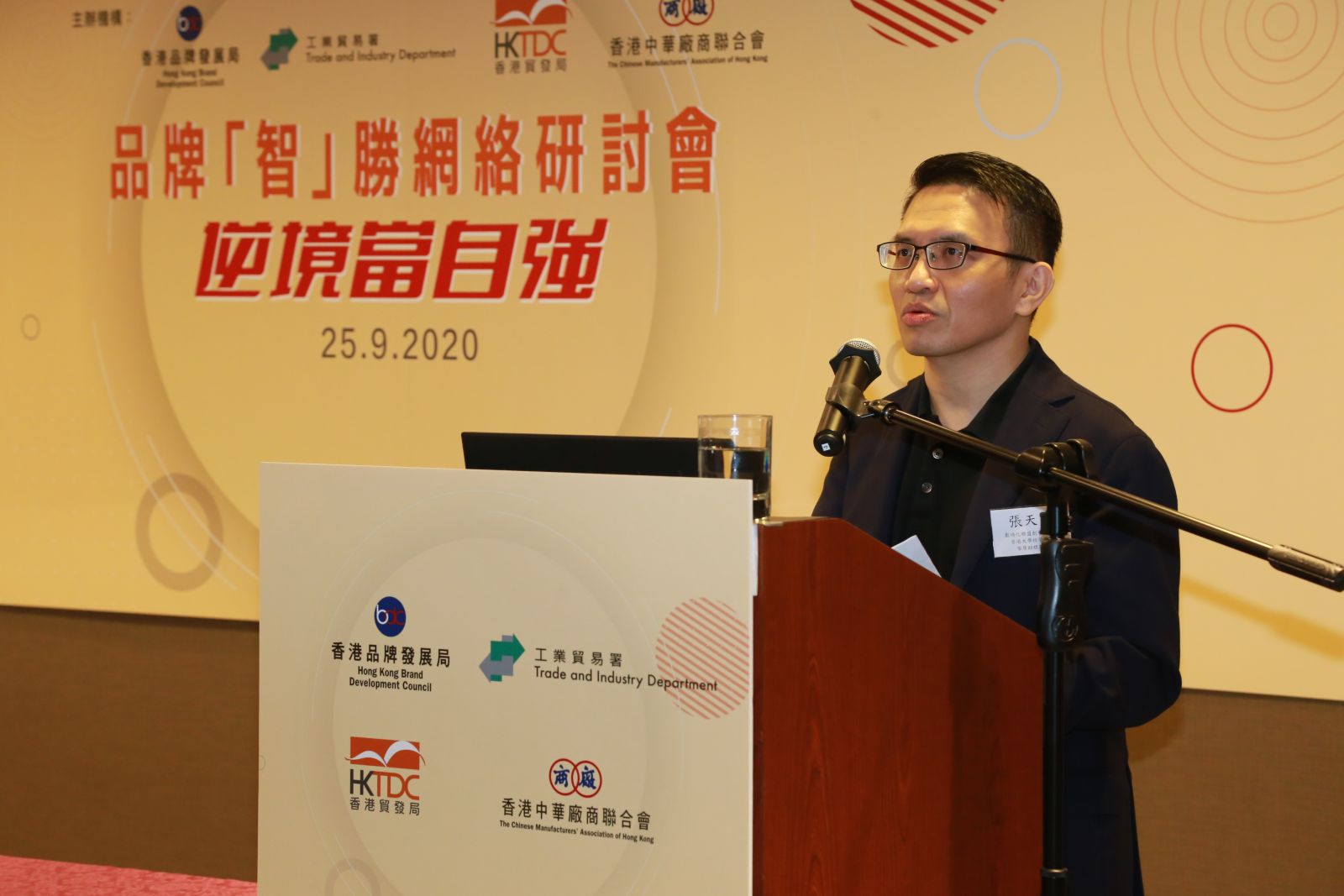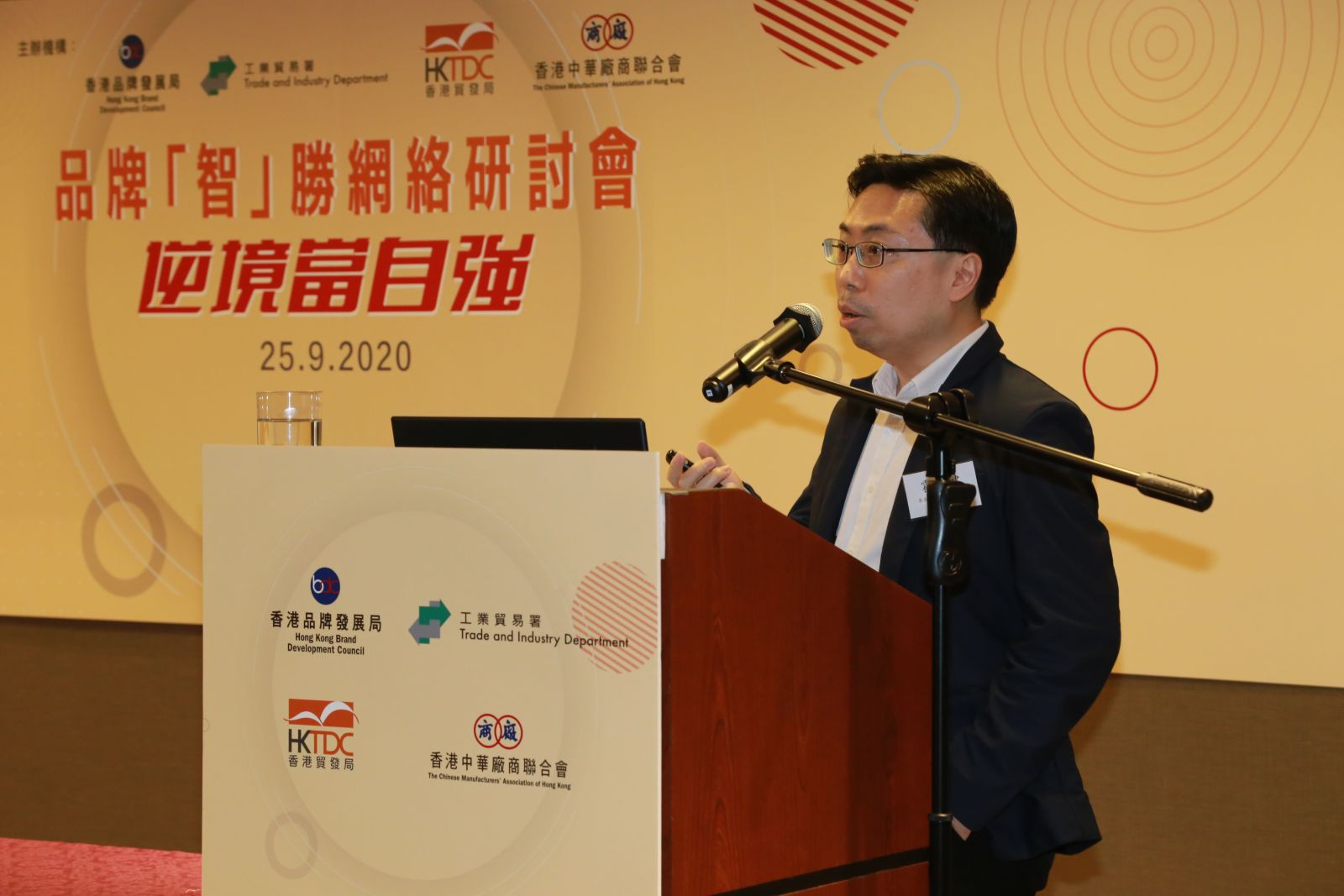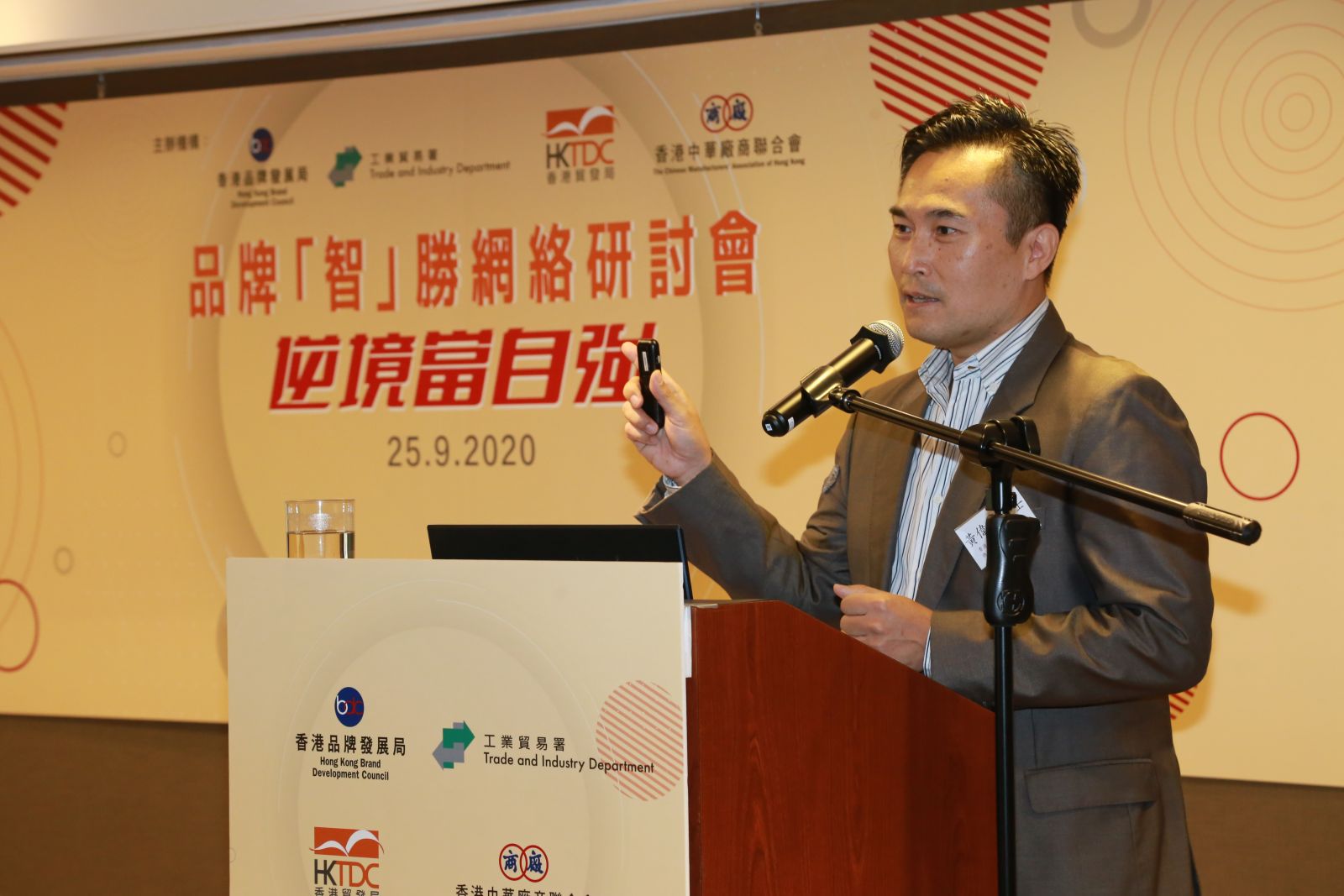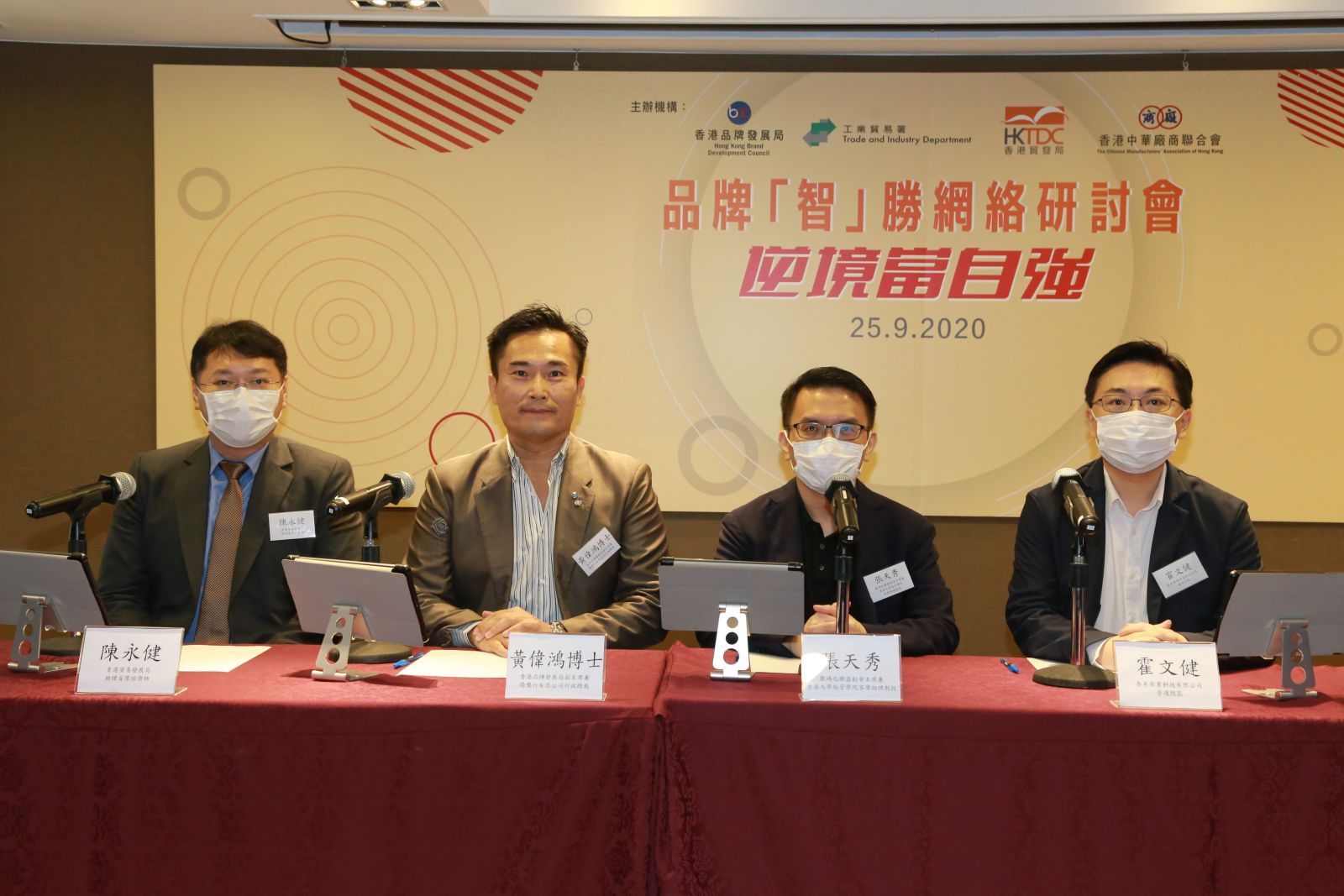 Download PowerPoint of "Driving Brand Growth in the Post-Pandemic Era" (Prof Baniel Cheung)
Download PowerPoint of "Brand Promotion to 'Home in' on the Stay-at-Home Economy" (Mr Ivan Fok)
Download PowerPoint of "Brand Story of EDO: Striking Offense-Defense Balance" (Dr Ellis Wong)
More Seminar rewind:
Branding To Win Seminar 2019: New Retail.Brand.New Power!
Branding To Win Seminar 2018: New Era.New Vision
Branding To Win Seminar 2017: New Horizon of Digitalisation
Branding To Win Seminar 2016: Turning Adversity into Opportunity
Branding to Win Seminar 2015: At the Dawn of "Internet +"Era
Branding to Win Seminar 2014: Grabbing Customers' Heart Online
Branding to Win Seminar 2013: Branding With Heart And Soul
Branding to Win Seminar 2012: The Road to Successful Branding in Mainland Market
Branding to Win Seminar 2011: The Rise of Emerging Brands
Back