Branding To Win Seminar: New Retail.Brand.New Power!
The Hong Kong Brand Development Council (BDC), the Chinese Manufacturers' Association of Hong Kong (CMA), the Trade and Industry Department (TID) of HKSAR Government and the Hong Kong Trade Development Council (TDC) joined hands in organising the "Branding to Win Seminar 2019" at the Hong Kong Convention and Exhibition Center on 2019 August 27.
Under the banner of "New Retail.Brand.New Power!" , the Seminar featured well-known scholar, consultants and brand CEOs who revealed the promising prospects of New Retail and the profound impacts on future business landscape, while exploring the effective ways to build up brand power in an age of change. Technology experts from two local start-ups also spoke in a newly-introduced "New Tech Power" session to demonstrate Hong Kong's home-grown smart retail solutions, bringing to the audience inspirations of using technology to reinvent brand experience.
The Seminar started with an analysis by Dr Joseph Leung, Programme Director and Lecturer of the School of Professional Education and Executive Development of the Hong Kong Polytechnic University, who expounded the concept of New Retail and its latest developments; then Mr James Wong, Partner of KPMG Advisory (HK) Limited, shed light on the current situation and evolution of retail ecology in Mainland China; and Mr Sunny Wong, Director of Product Development of Set Sail Venture Limited, introduced Cantonese Chatbot and its applications in retail context.
In the second part of the Seminar, Ms April Lam, Head of Digital Transformation of the Hula Limited, illustrated how arts and technologies can be integrated into brand marketing with several case studies; while Mr James Leung, Executive Director of CRMG & Chief Executive Officer of Pricerite, shared with audience the successful practice of "Pricerite" in implementing omni-channel retail to enhance customer experience. At Last, Mr Billy Chung, General Manager of GoAnimate Hong Kong Limited gave a demonstration of producing brand video with easy steps through "Vyond", a cloud-based animated video creation platform.
Vice Chairman of the BDC Mr Ng Ching Wun, Senior Administrative Officer of the TID Miss Leanne Ma and Senior Manager of Product Promotion of the TDC Mr Eddie Lee attended the Seminar; and they presented certificates of appreciation to the speakers on behalf of the organisers. The Seminar received overwhelming response, attracting near 300 participants.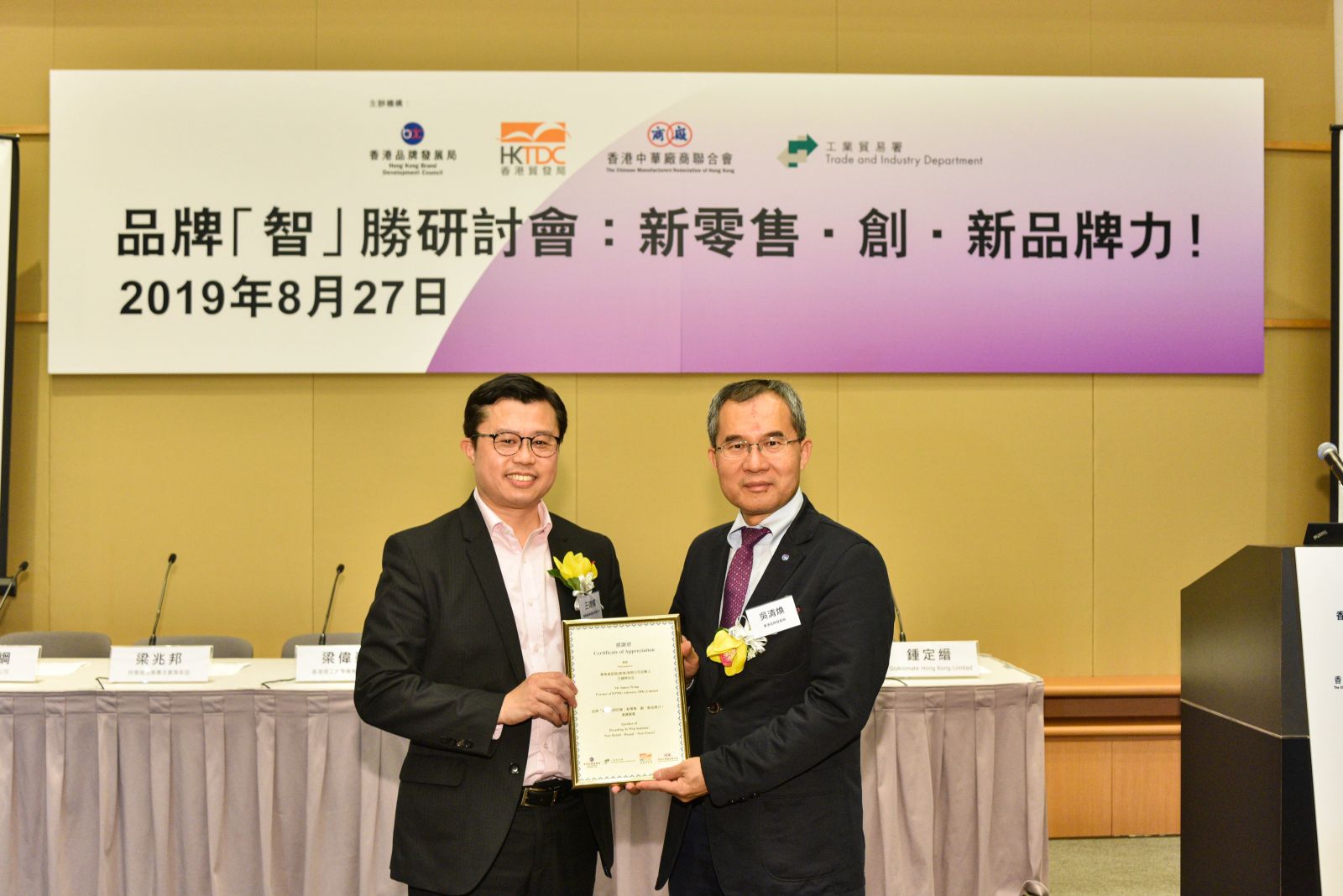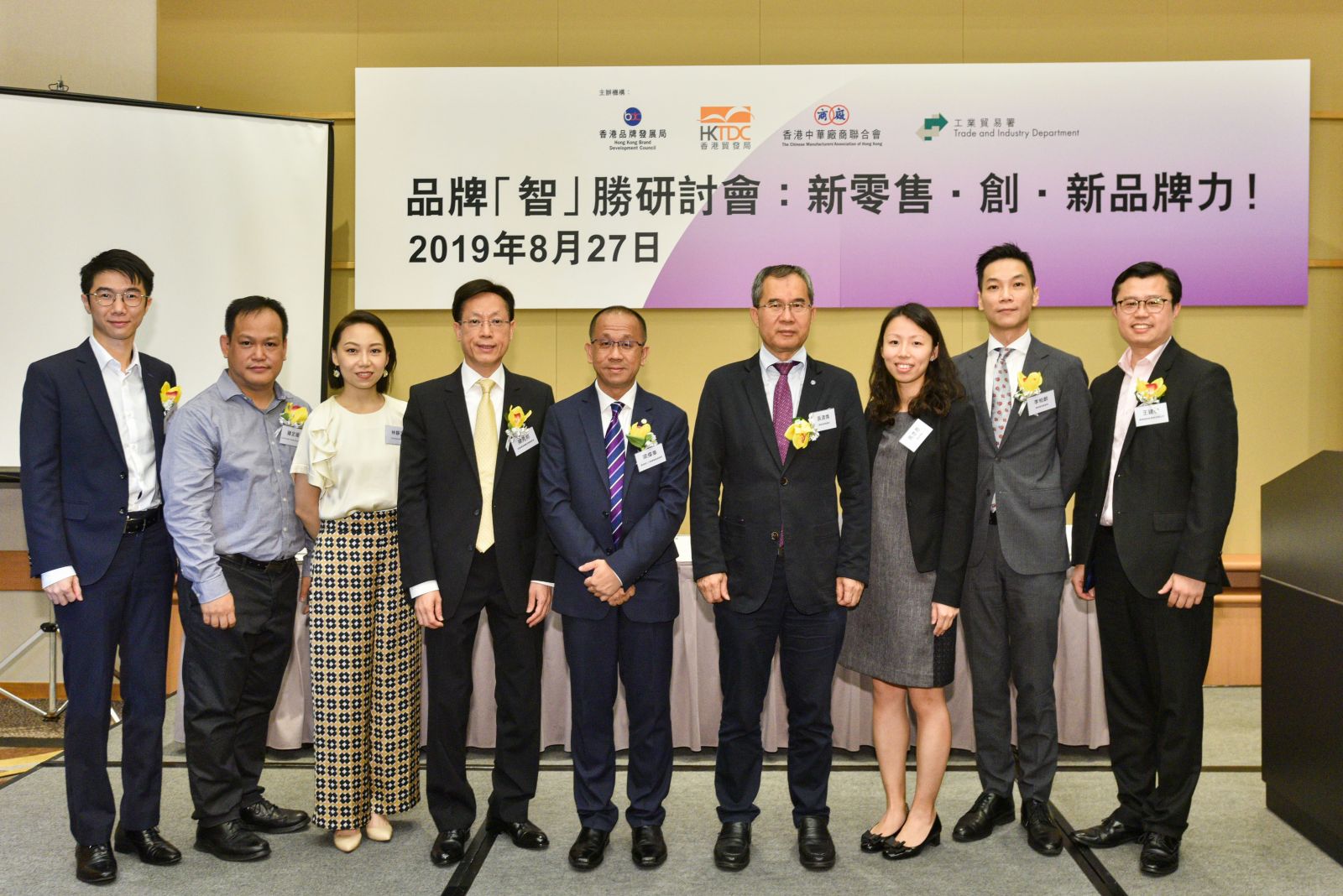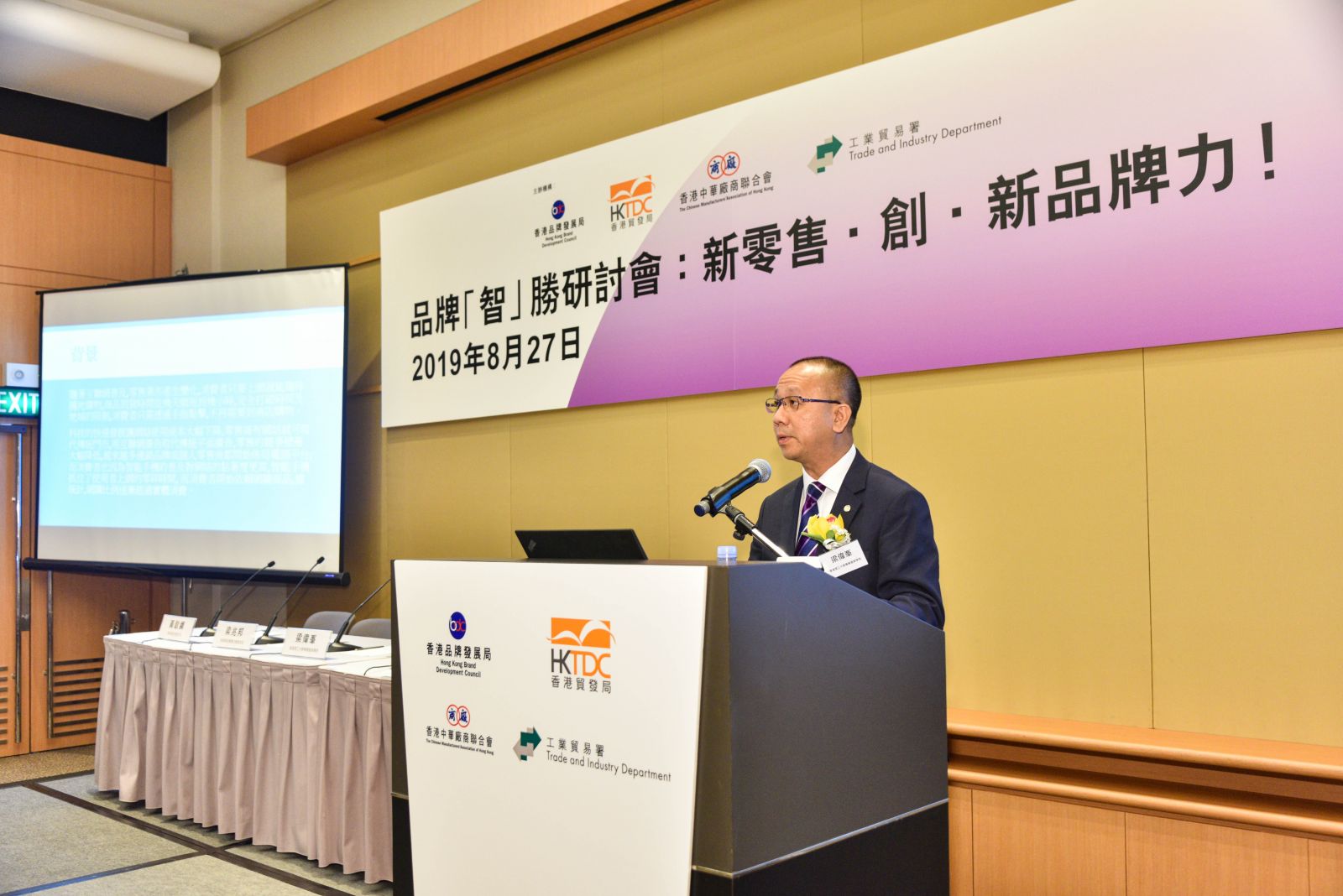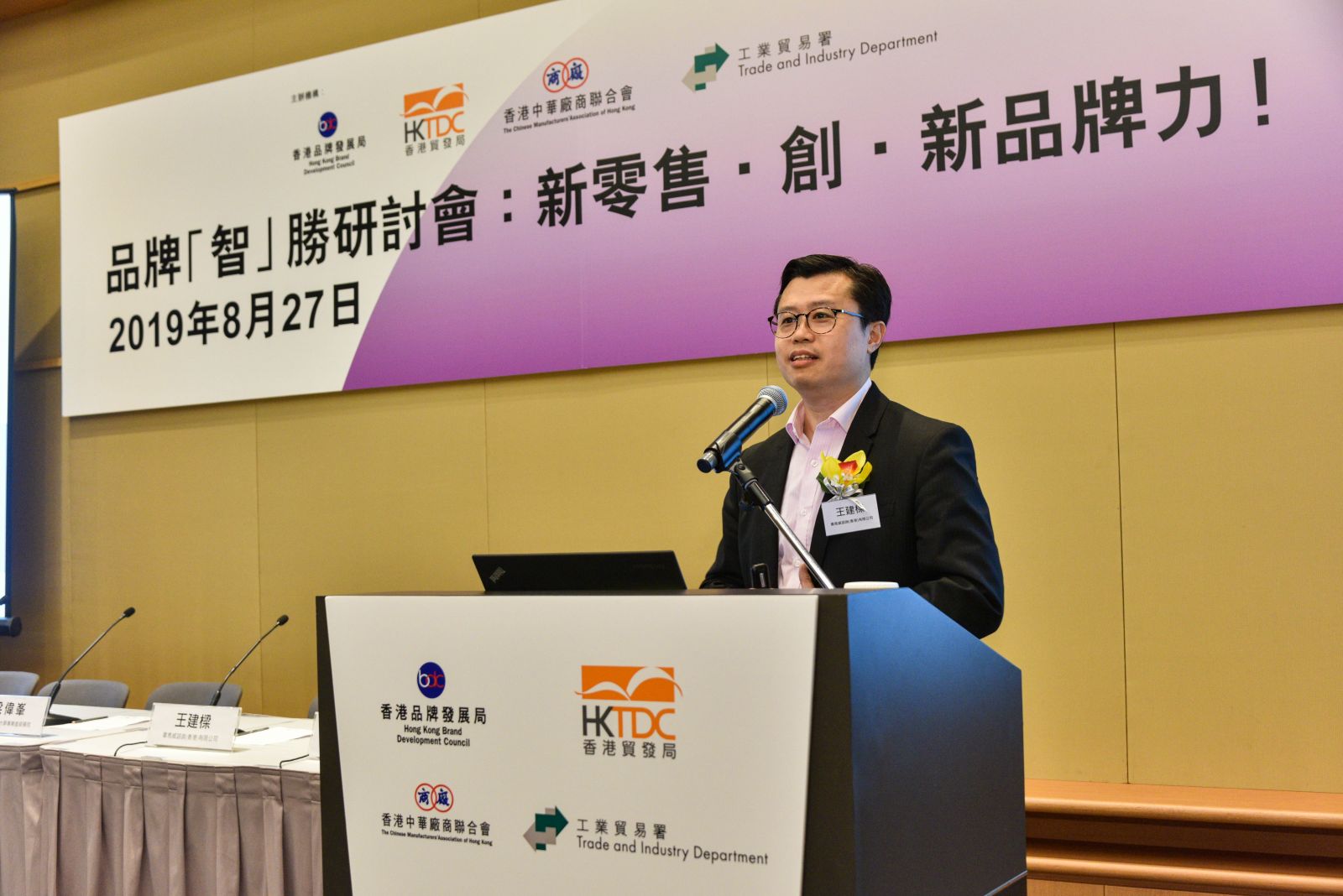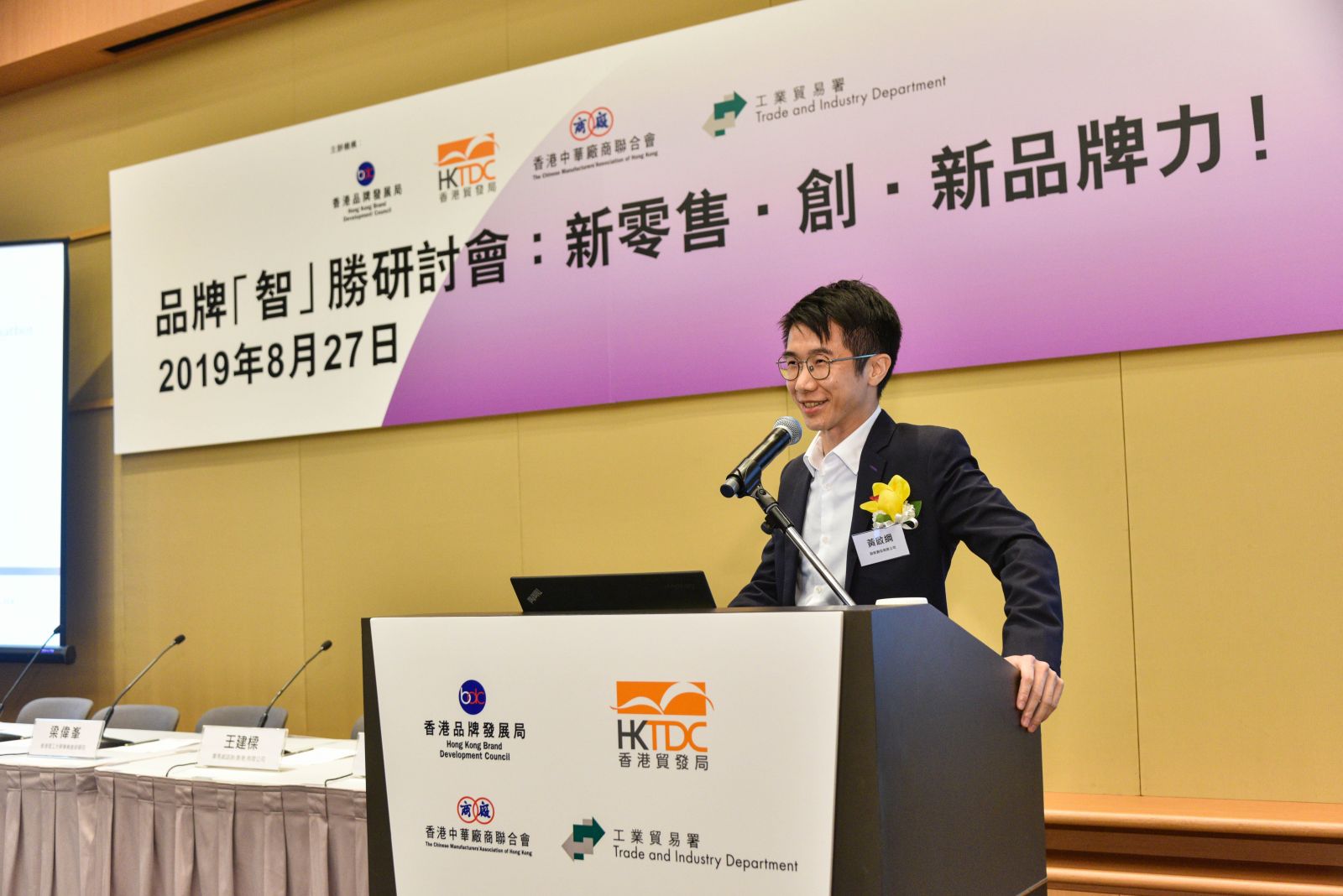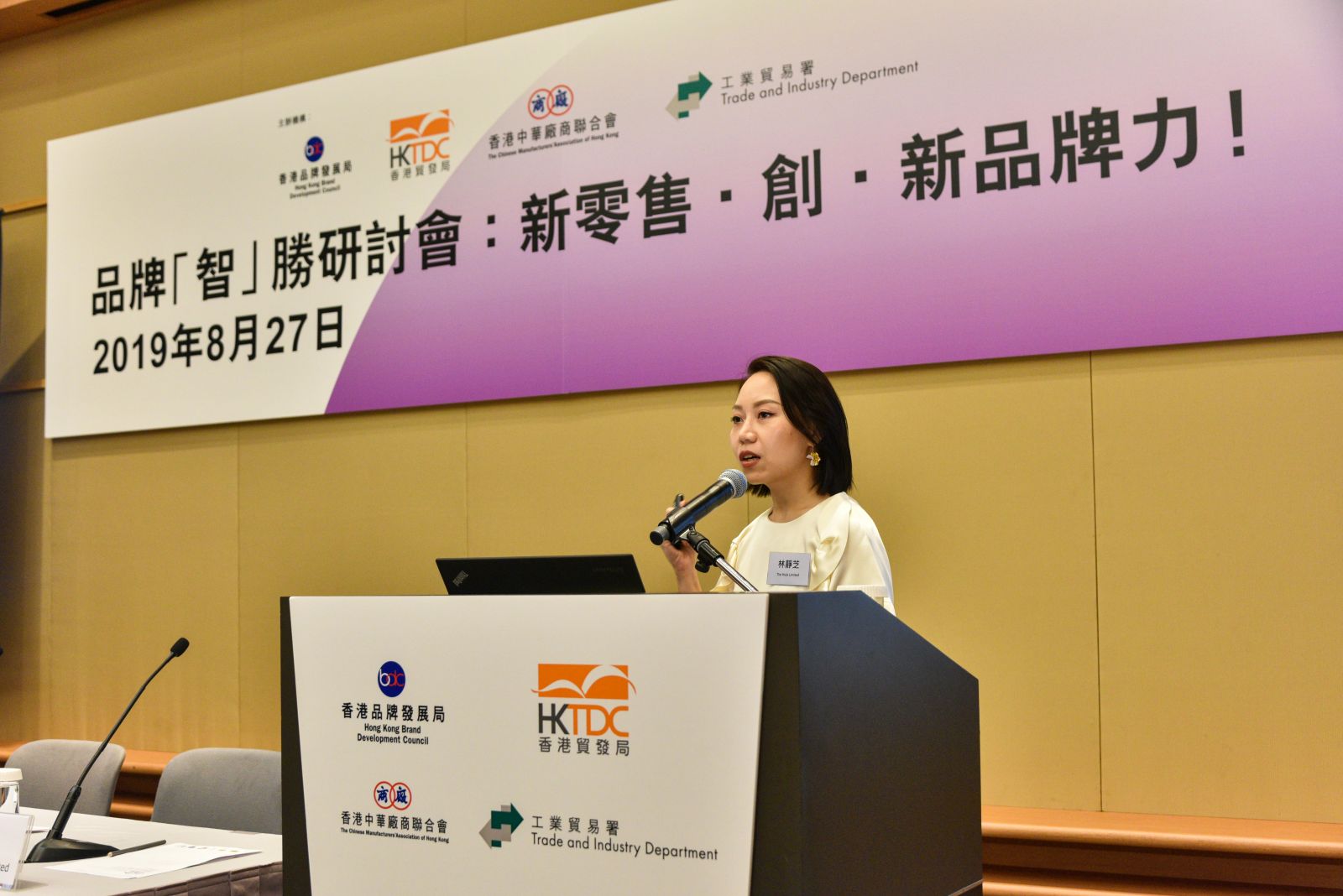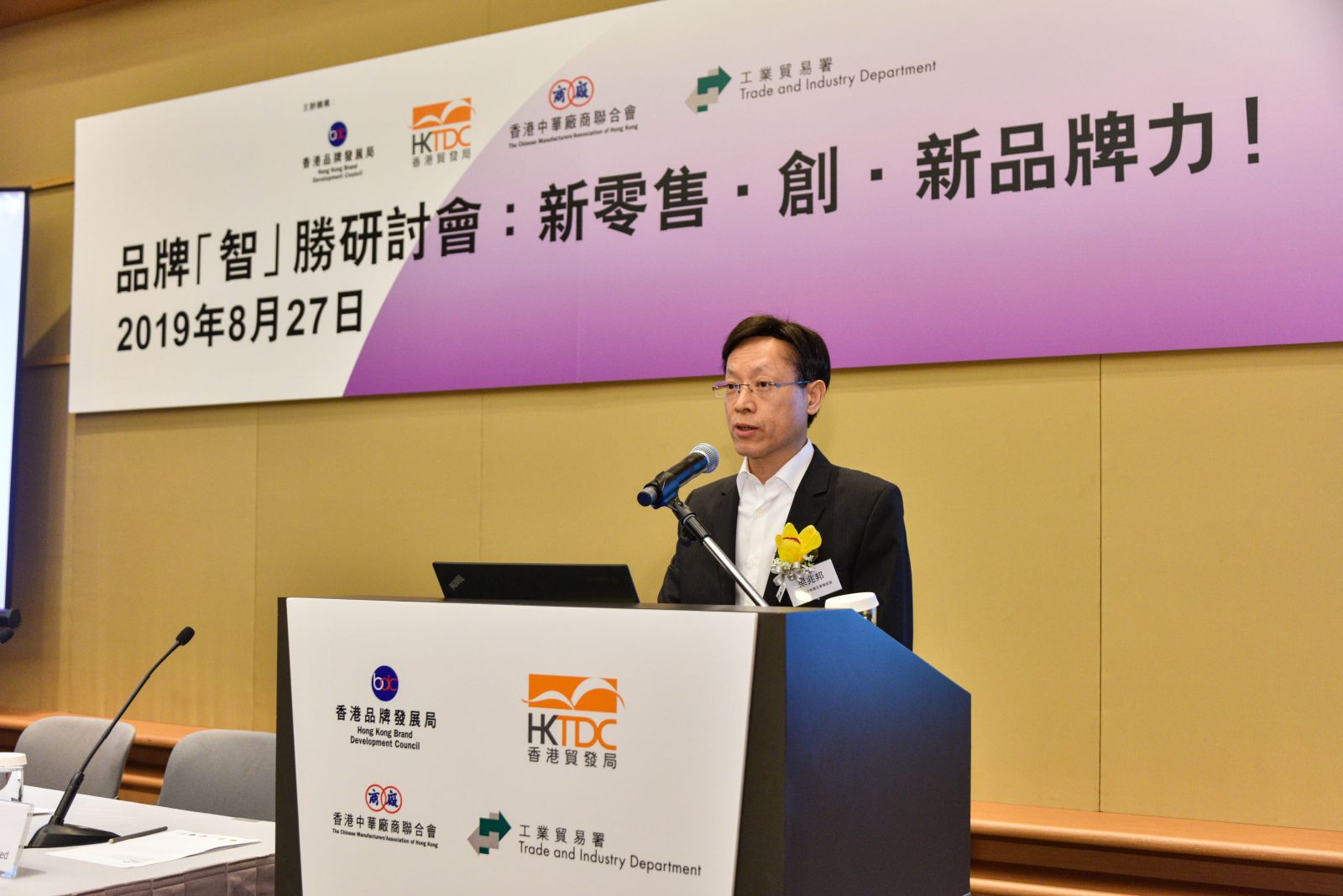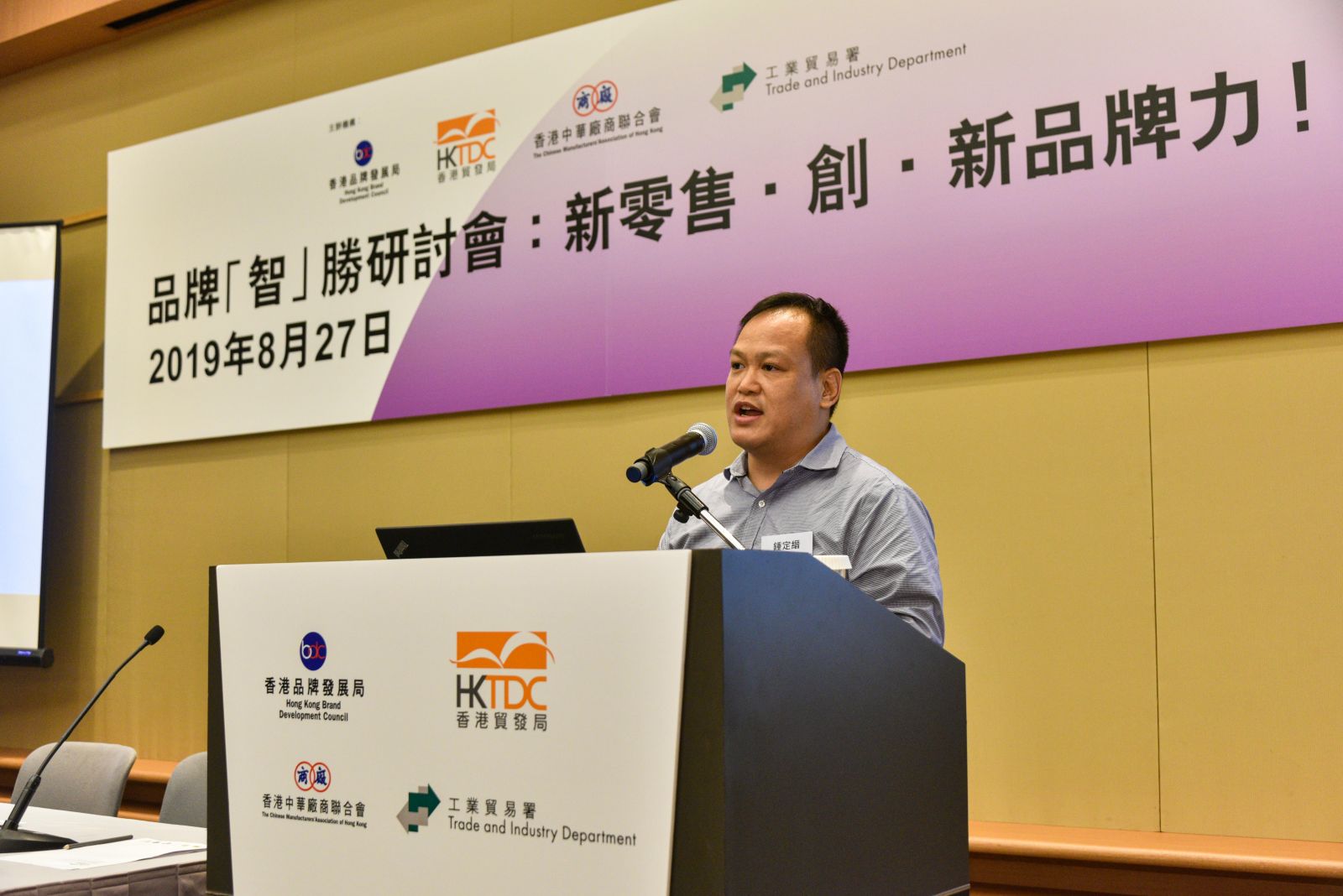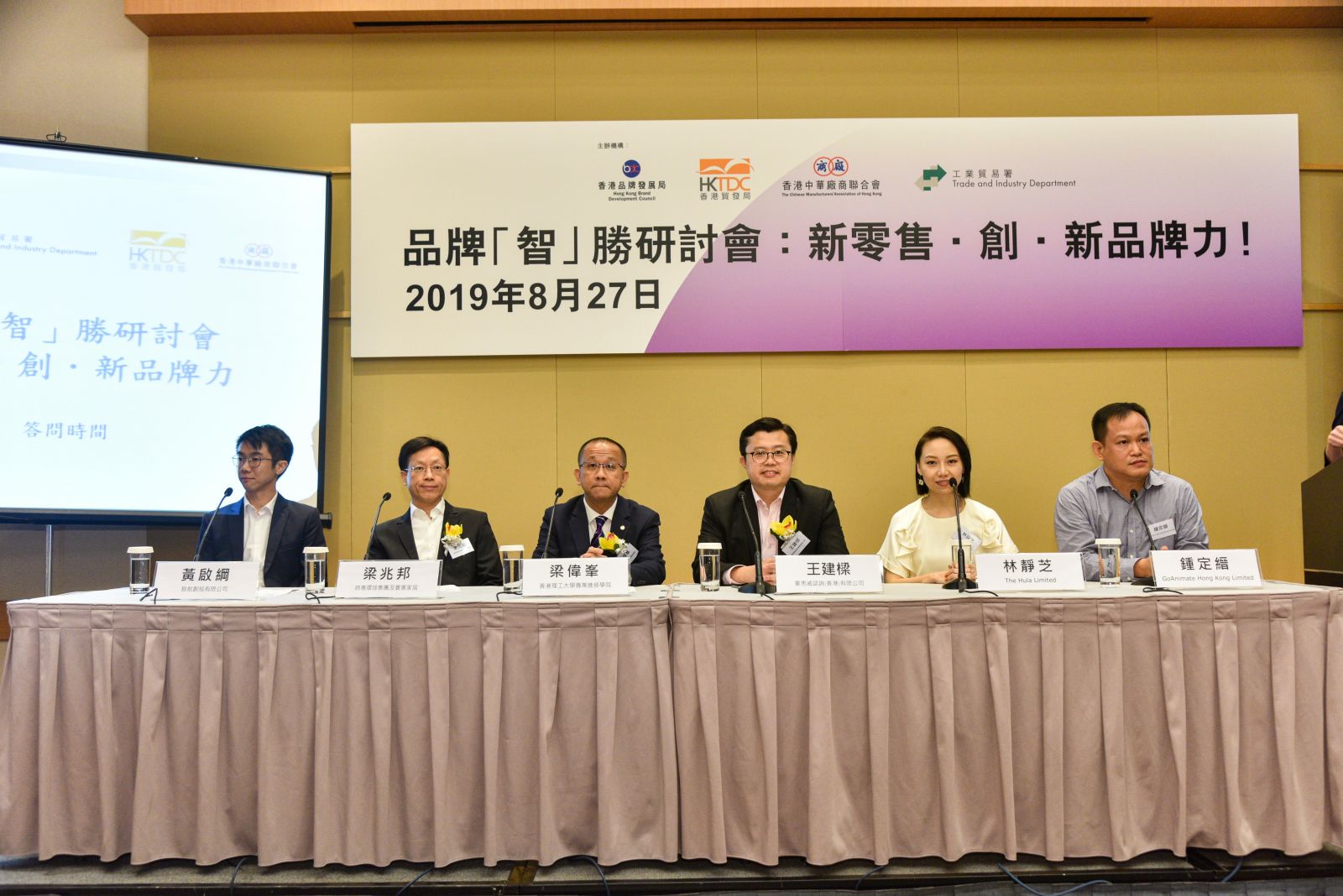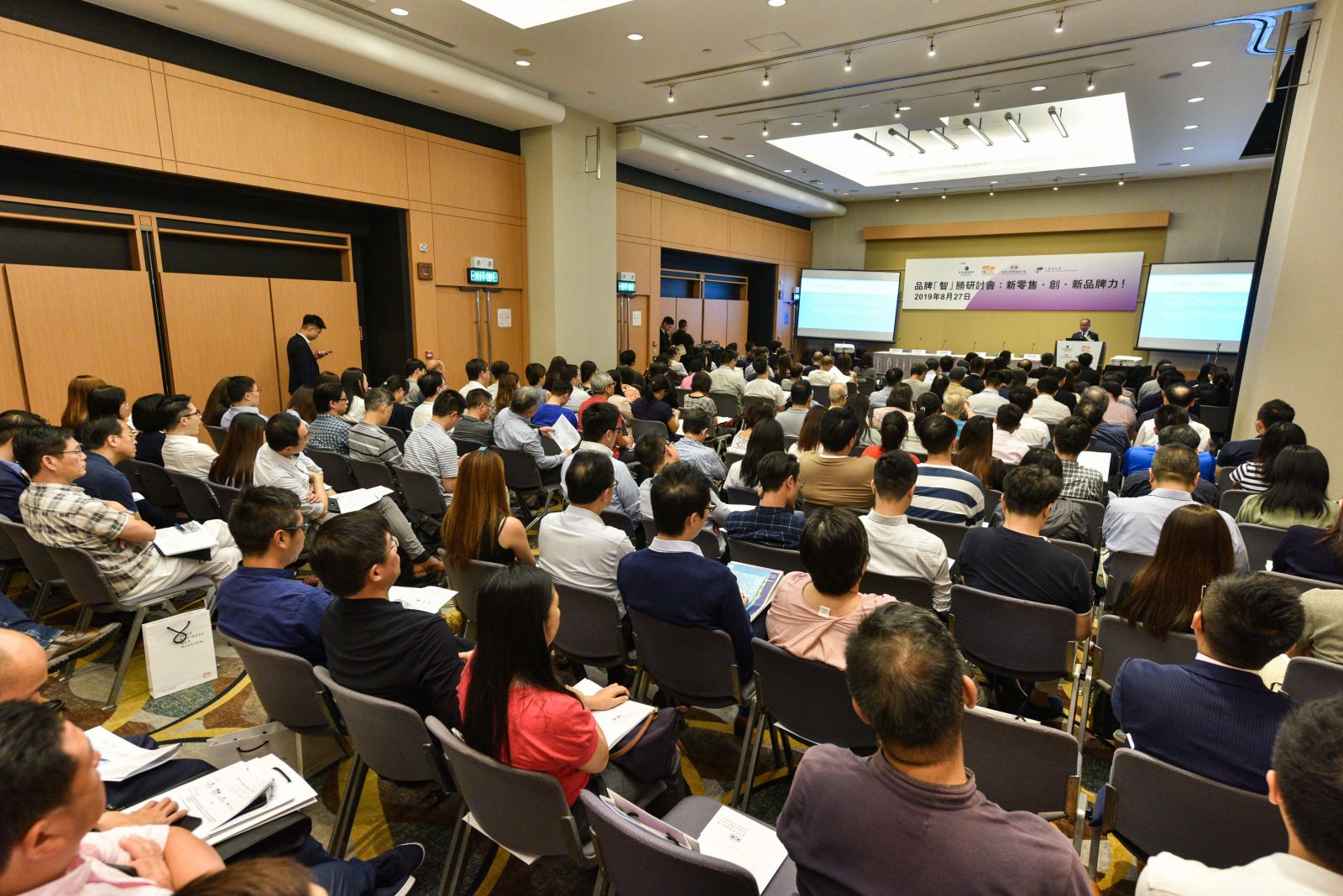 Download PowerPoint of "Restructuring Branding Strategy in the Era of New Retail" (Dr Joseph Leung)
Download PowerPoint of "Evolution and Ecology of New Retail in China" (Mr James Wong)
Download PowerPoint of "New Tech Power: I Am a HongKonger Chatbot" (Mr Sunny Wong)
Download PowerPoint of "New Marketing Is Not Just About Technology" (Ms April Lam)
More Seminar rewind:
Branding To Win Seminar 2018: New Era.New Vision
Branding To Win Seminar 2017: New Horizon of Digitalisation
Branding To Win Seminar 2016: Turning Adversity into Opportunity
Branding to Win Seminar 2015: At the Dawn of "Internet +"Era
Branding to Win Seminar 2014: Grabbing Customers' Heart Online
Branding to Win Seminar 2013: Branding With Heart And Soul
Branding to Win Seminar 2012: The Road to Successful Branding in Mainland Market
Branding to Win Seminar 2011: The Rise of Emerging Brands
Back