The Ministry of Commerce launched"China Brand World Promotion" in Hong Kong
In 2006, the Ministry of Commerce launched a large-scale campaign of "Brand Promotion" through a five-route road show in the form of so-called "Business Long March". The campaign aimed to promote the country's self-owned brands and to raise public awareness in regard to creativity and intellectual property protection. Hong Kong was the last leg of one of the five routes, namely "Chinese Brand Word Promotion", and the BDC was invited to be a supporting organization for the two events, i.e. "Brand Promotion Cocktail Reception and Style China Oriental Fashion Show" and "Brand Strategies and Chinese Economy Forum", which were held on 28 and 29 September 2006 respectively at Hong Kong Convention and Exhibition Centre.
Vice-Minister of PRC Ministry of Commerce Mr. Gao Hucheng and Financial Secretary of HKSAR Mr. Henry Tang delivered welcome remarks at the Fashion Show. Mr. Gao, together with Secretary for Commerce, Industry and Technology Mr. Joseph Wong and Ms. Guo Li, Deputy Director of the Liaison Office of the Central People's Government in the HKSAR acted as the keynote speakers at the "Brand Strategies and Chinese Economy Forum". The Forum also included two panel discussion sessions, at which the BDC Chairman Mr. Paul Yin, scholars, and CEOs of famous enterprises were invited to share views on how to enhance the branding-related interaction between Hong Kong and the Mainland and the ways for Chinese brands to step up internationalization.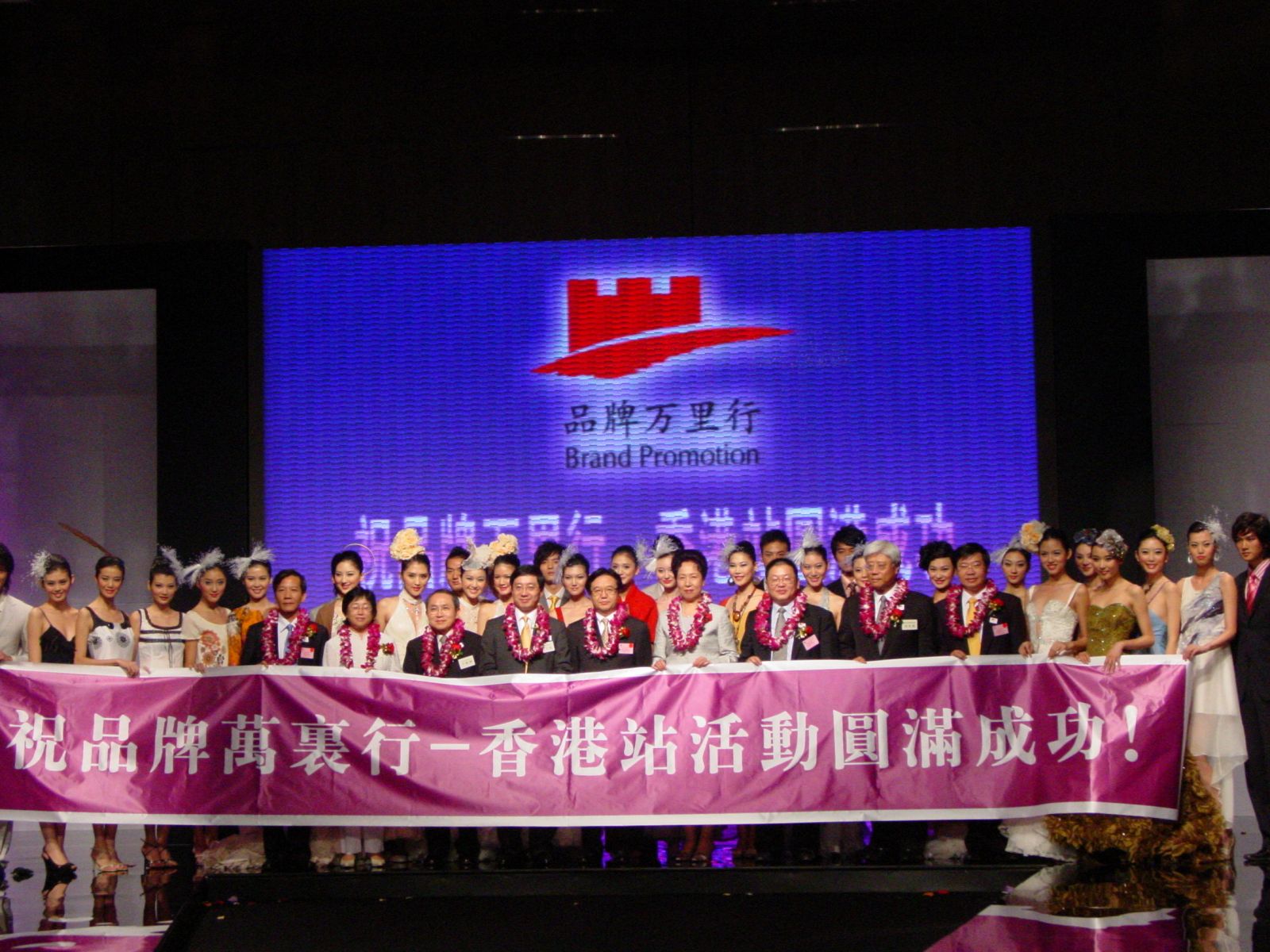 Back