Branding to Win Seminar: At the Dawn of "Internet +" Era
The Hong Kong Brand Development Council (BDC), the Chinese Manufacturers' Association of Hong Kong (CMA), the Trade and Industry Department (TID) of HKSAR Government, and the Hong Kong Trade Development Council (TDC) joined force to organize the "Branding to Win Seminar 2015: At the Dawn of 'Internet +' Era" at the Hong Kong Convention and Exhibition Center on August 26 (Wednesday).
The Seminar started with a speech by Prof Dou Wenyu, Associate Dean of College of Business of City University of Hong Kong, who revealed the prospects of "internet + brand" and its impacts on the business mindset; followed by an update on China's taxation policies related to cross-border e-commerce by Mr Daniel Hui, Principal of China Tax of KPMG. In the second part of the Seminar, Mr Daniel Chan, Founder Chairman of Hong Kong General Chamber of Cross-border E-commerce, by quoting several case studies, illustrated how a brand can employ Online-To-Offline strategies to enhance its market position; while Dr Vincent Wong, Chairman of Pompei Holdings Ltd, shared with audience Pompei's experience in developing online sales in Mainland China.
Assistant Director-General of the TID Ms Belinda Wong, Vice Chairman of the BDC Dr Arron Shum, and Director of Product Promotion of the TDC Mr Stephen Liang attended the Seminar and presented souvenirs to the speakers on behalf of the organisers. The Seminar received overwhelming response, attracting about 400 participants.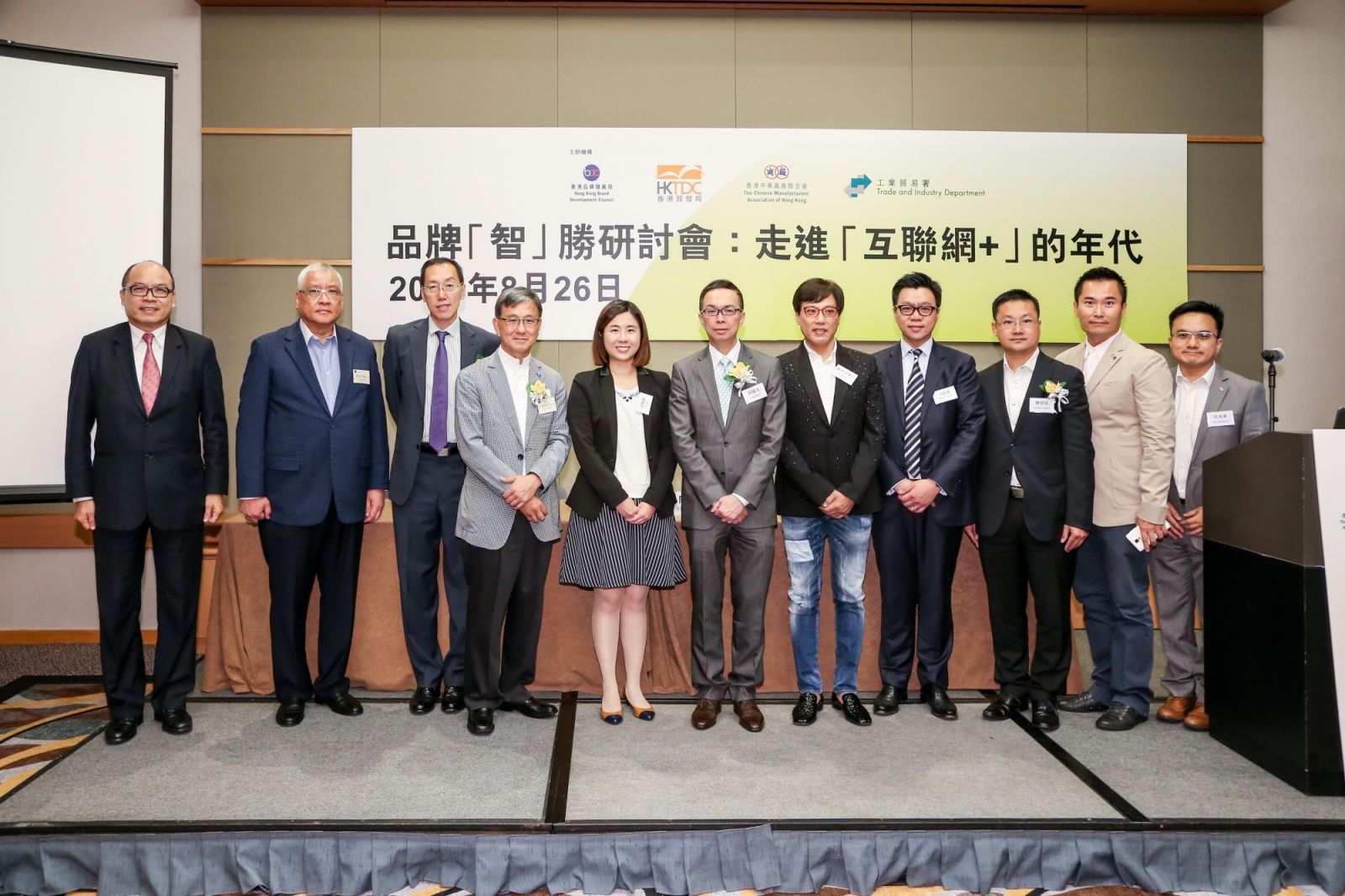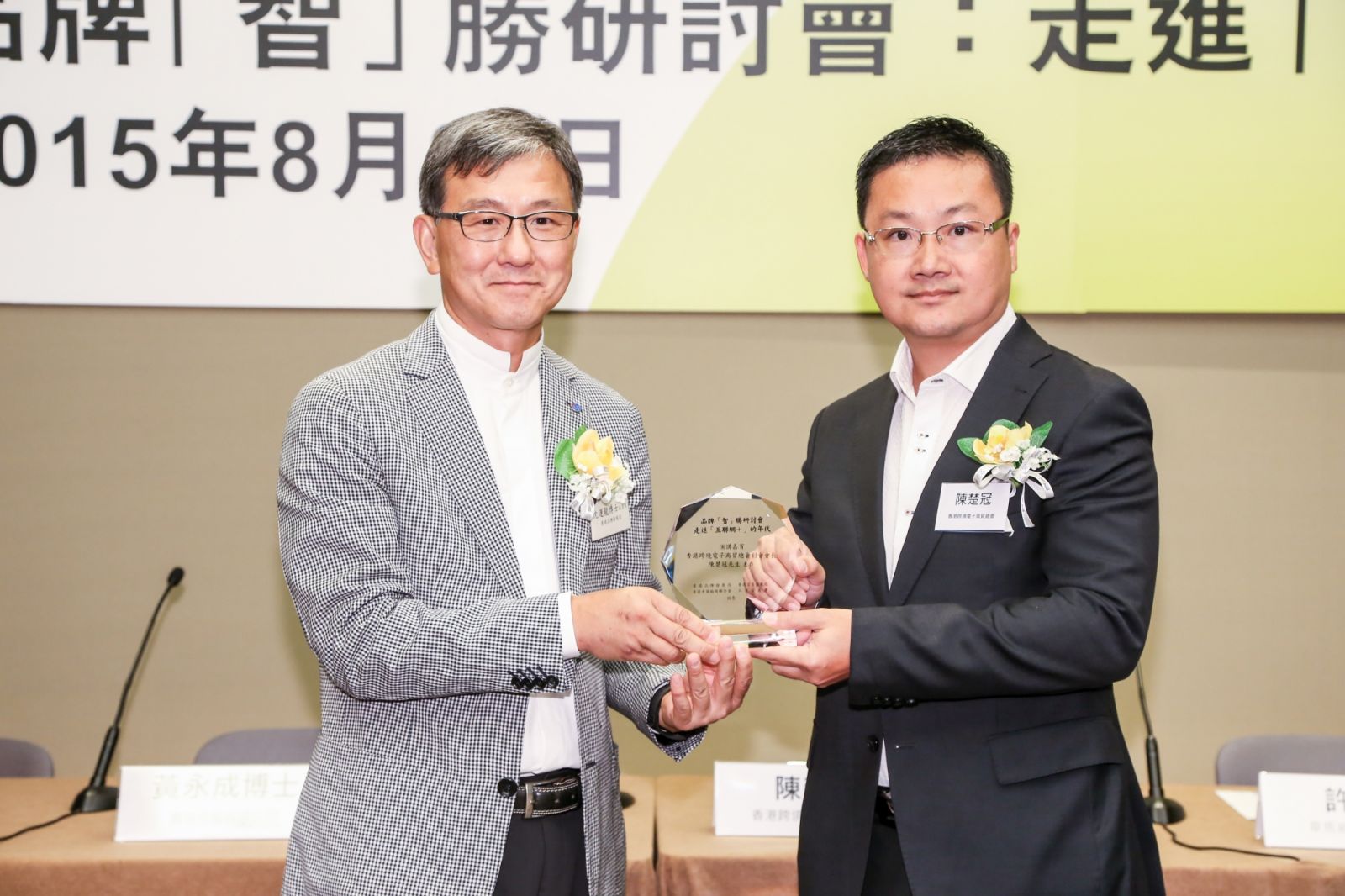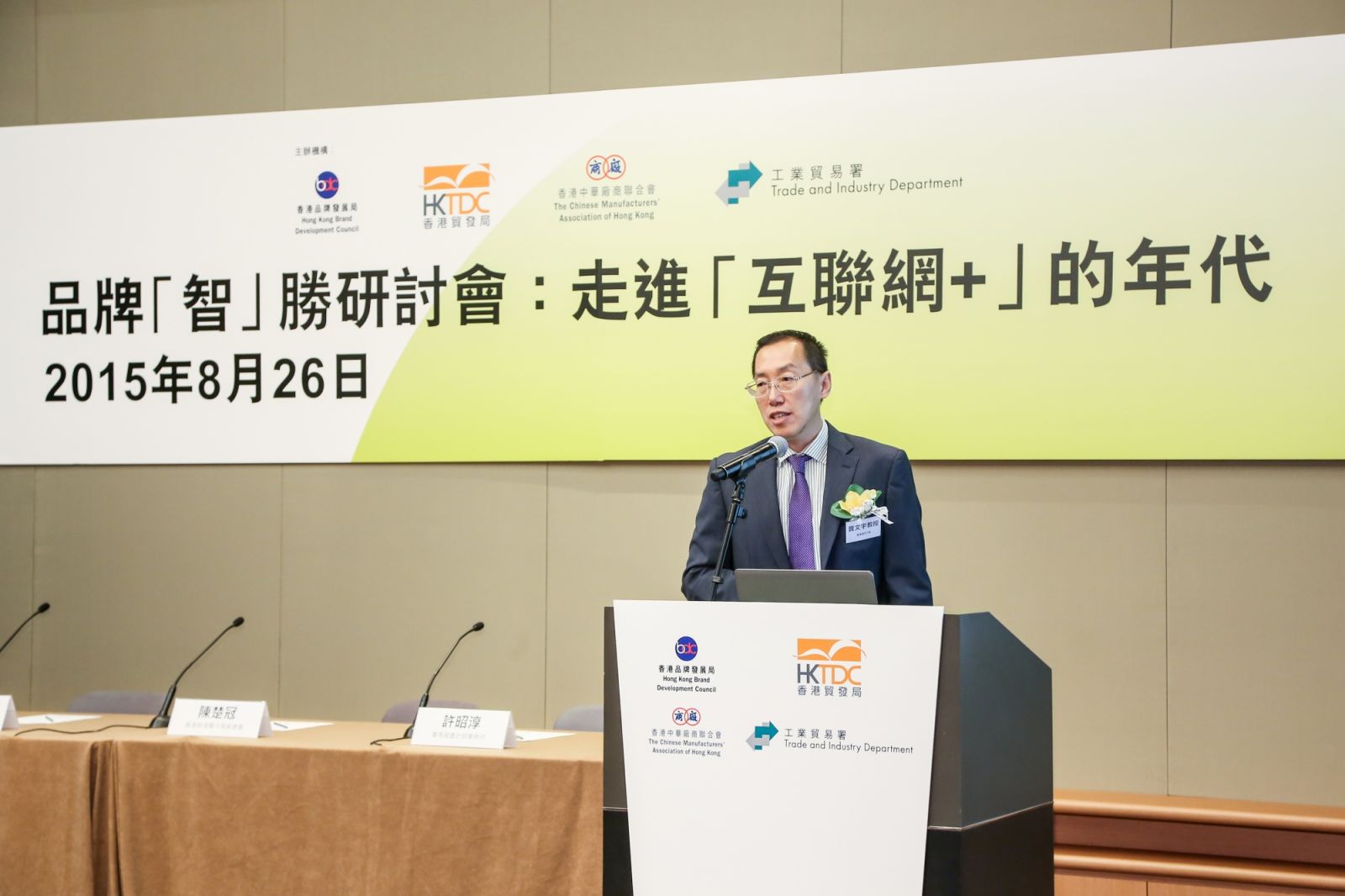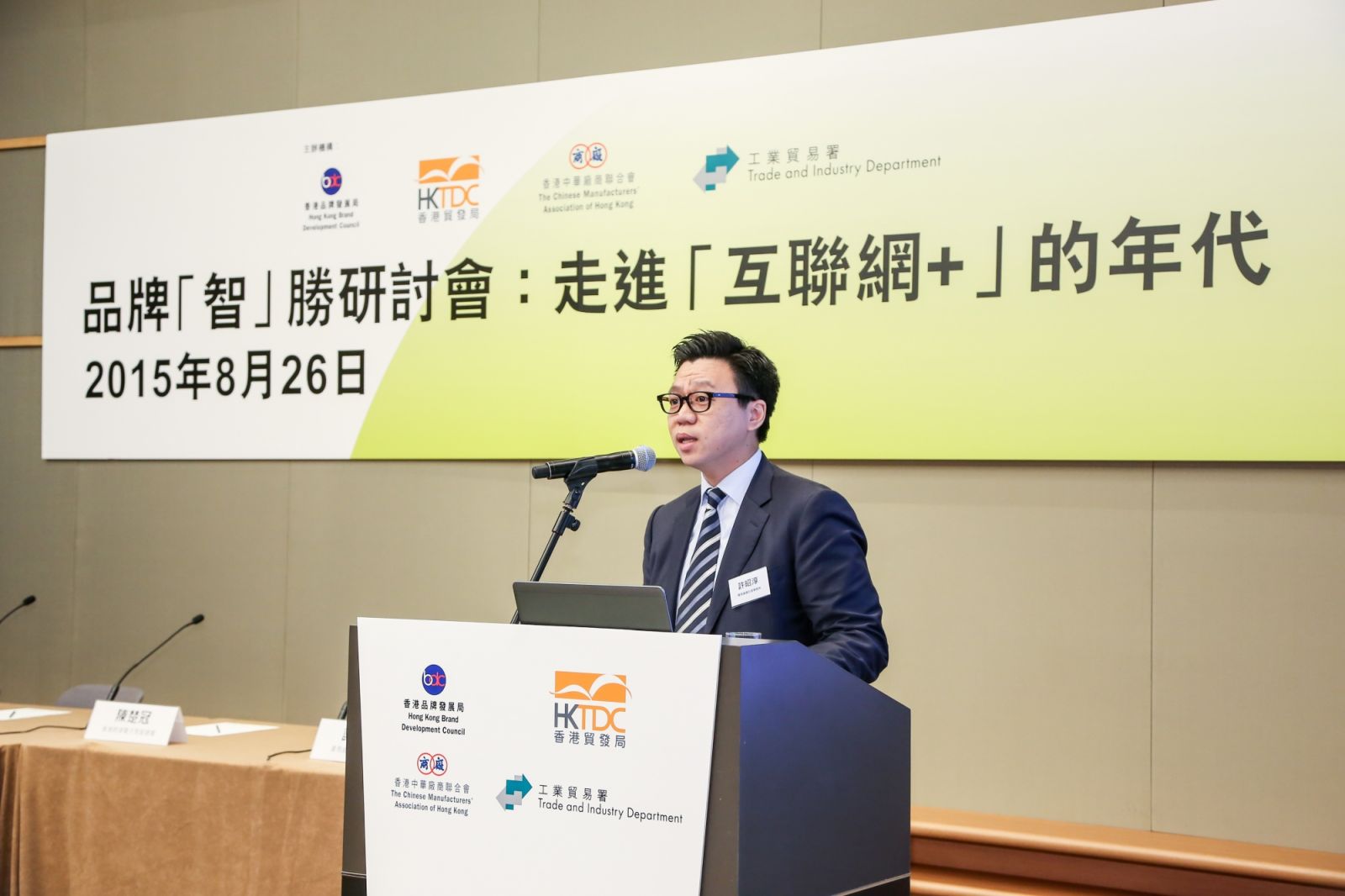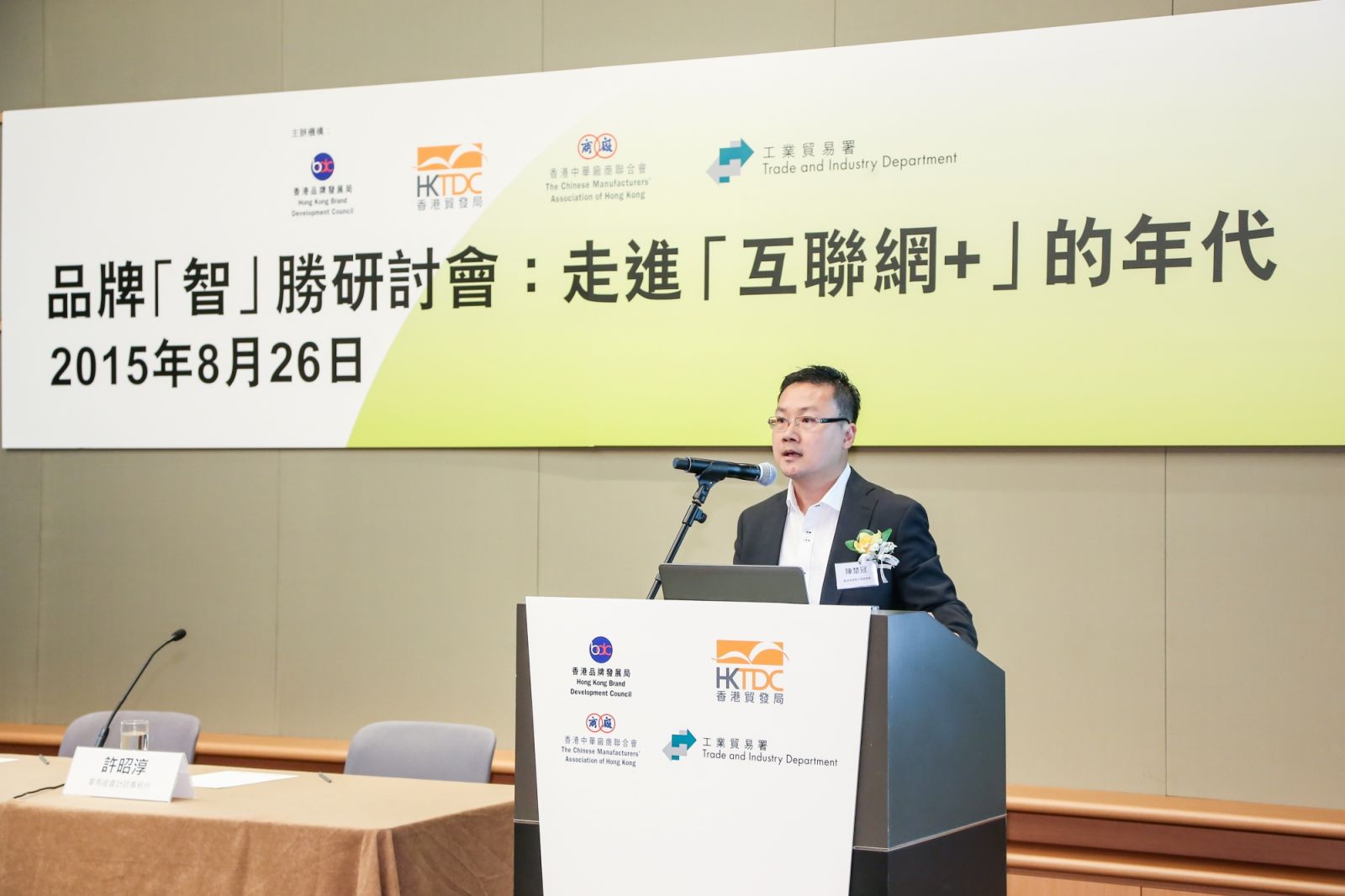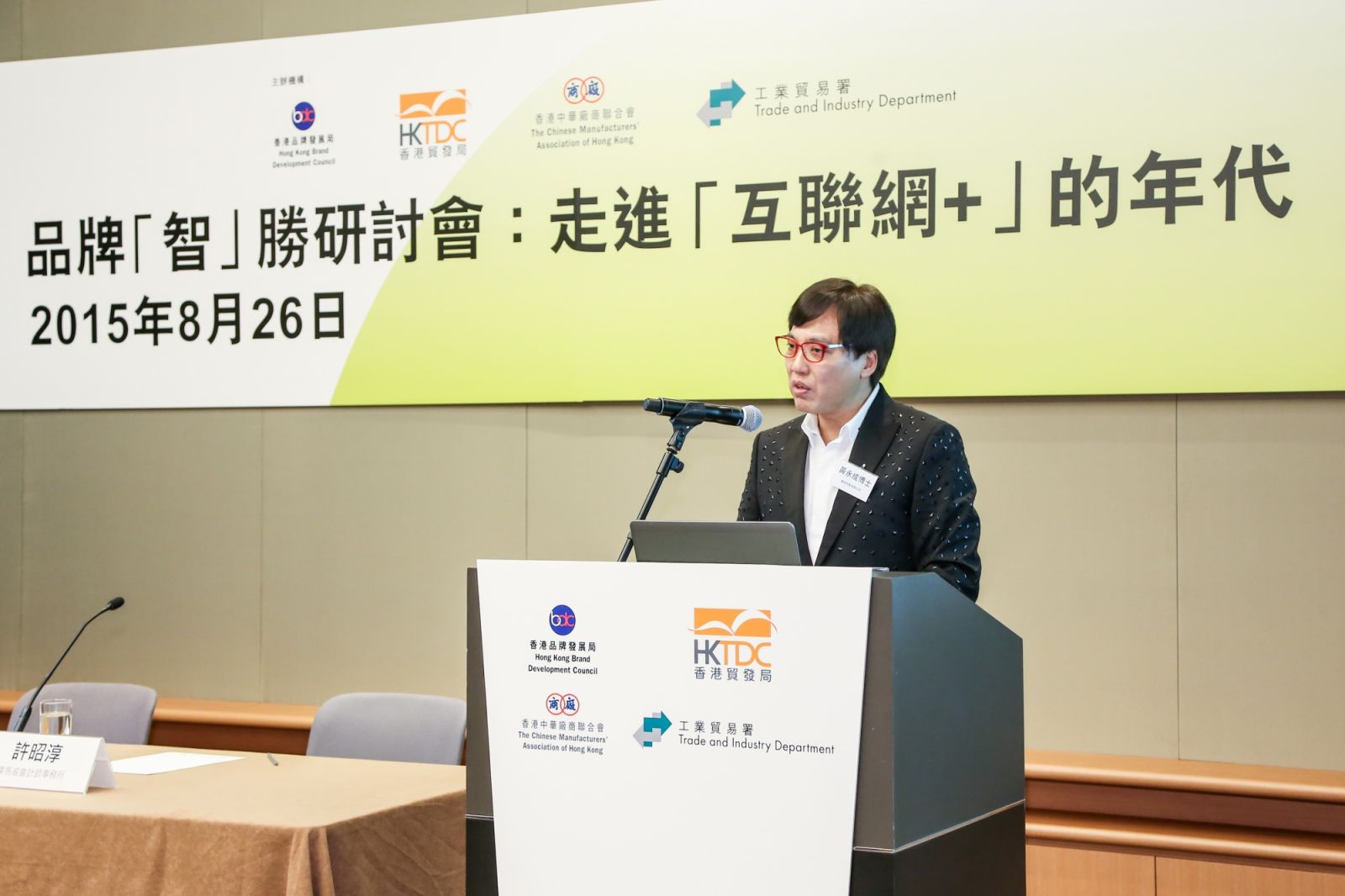 Download PowerPoint of "Changing Your Mindset in the Age of 'Internet + Brand'" (Prof Dou Wenyu)
Download PowerPoint of "Branding Story: Exploring the Online Market in Mainland China" (Dr Vincent Wong)

More Seminar rewind:
Branding to Win Seminar 2014: Grabbing Customers' Heart Online
Branding to Win Seminar 2013: Branding With Heart And Soul
Branding to Win Seminar 2012: The Road to Successful Branding in Mainland Market
Branding to Win Seminar 2011: The Rise of Emerging Brands
Back