Branding To Win Seminar: Turning Adversity into Opportunity
The Hong Kong Brand Development Council (BDC), the Chinese Manufacturers' Association of Hong Kong (CMA), the Trade and Industry Department (TID) of HKSAR Government, and the Hong Kong Trade Development Council (TDC) joined force to organise the "Branding to Win Seminar 2016: Turning Opportunities in Adversity" at the Hong Kong Convention and Exhibition Center on 30 September 2016.
The Seminar started with a speech by Dr Mark Lee, Research Director of Asia Pacific Institute for Strategy, who introduced several defensive and offensive strategies for a brand to tackle the economic downturn; then Mr Baniel Cheung, Founder and Chief Strategist of Integral Consulting Asia Limited illustrated how to promote a brand creatively and effectively in a gloomy market. In the second part of the Seminar, Ms Wenda Ma, Economist of Hong Kong Trade Development Council, gave an account of the evolving on-line shopping ecology in Mainland China and analysed opportunities and challenges faced by Hong Kong brand operators; while Mr Alan Chan, Deputy General Manager of Corporate Planning & Director of Group Branding Department of Chow Tai Fook Jewellery Group Limited, shared with audience Chow Tai Fook's experience in pursuing a value-approach in the times of adversity.
Vice Chairman of the BDC Dr Aaron Shum, Senior Administrative Officer of the TID Mr Mike Ng, and Assistant Executive Director of the TDC Mr Stephen Liang attended the Seminar and presented certificate of appreciation to the speakers on behalf of the organisers. The Seminar received overwhelming response, attracting about 300 participants.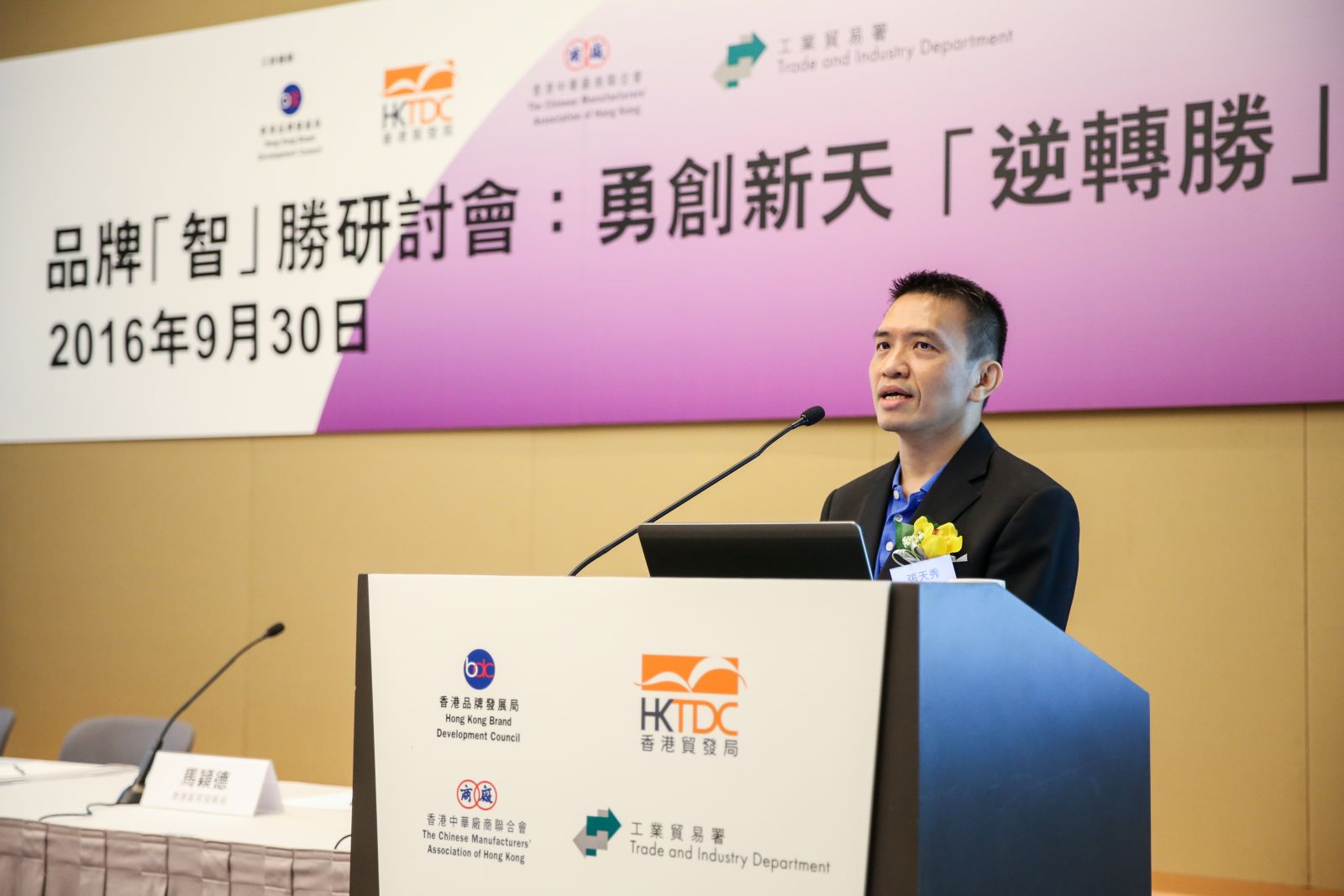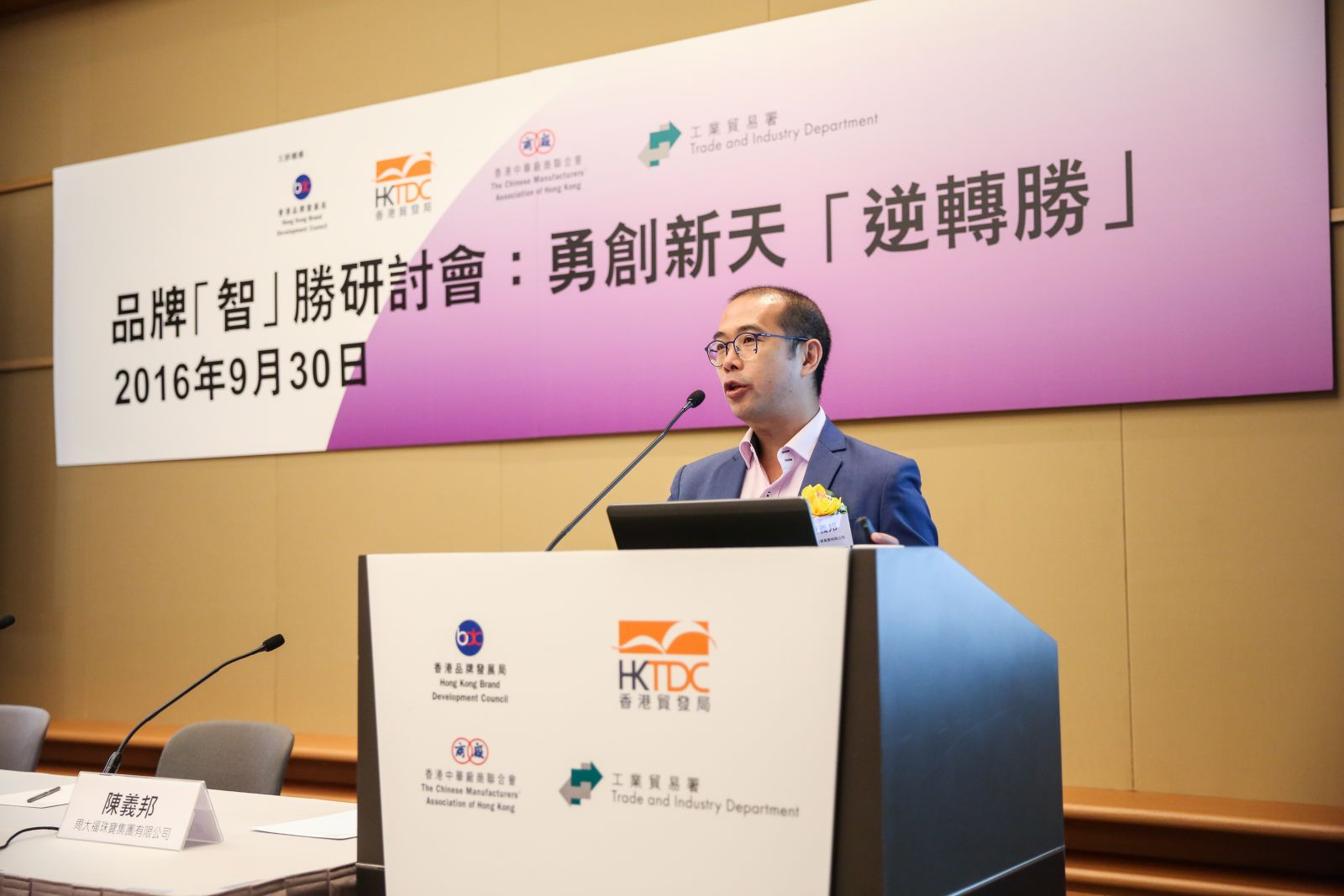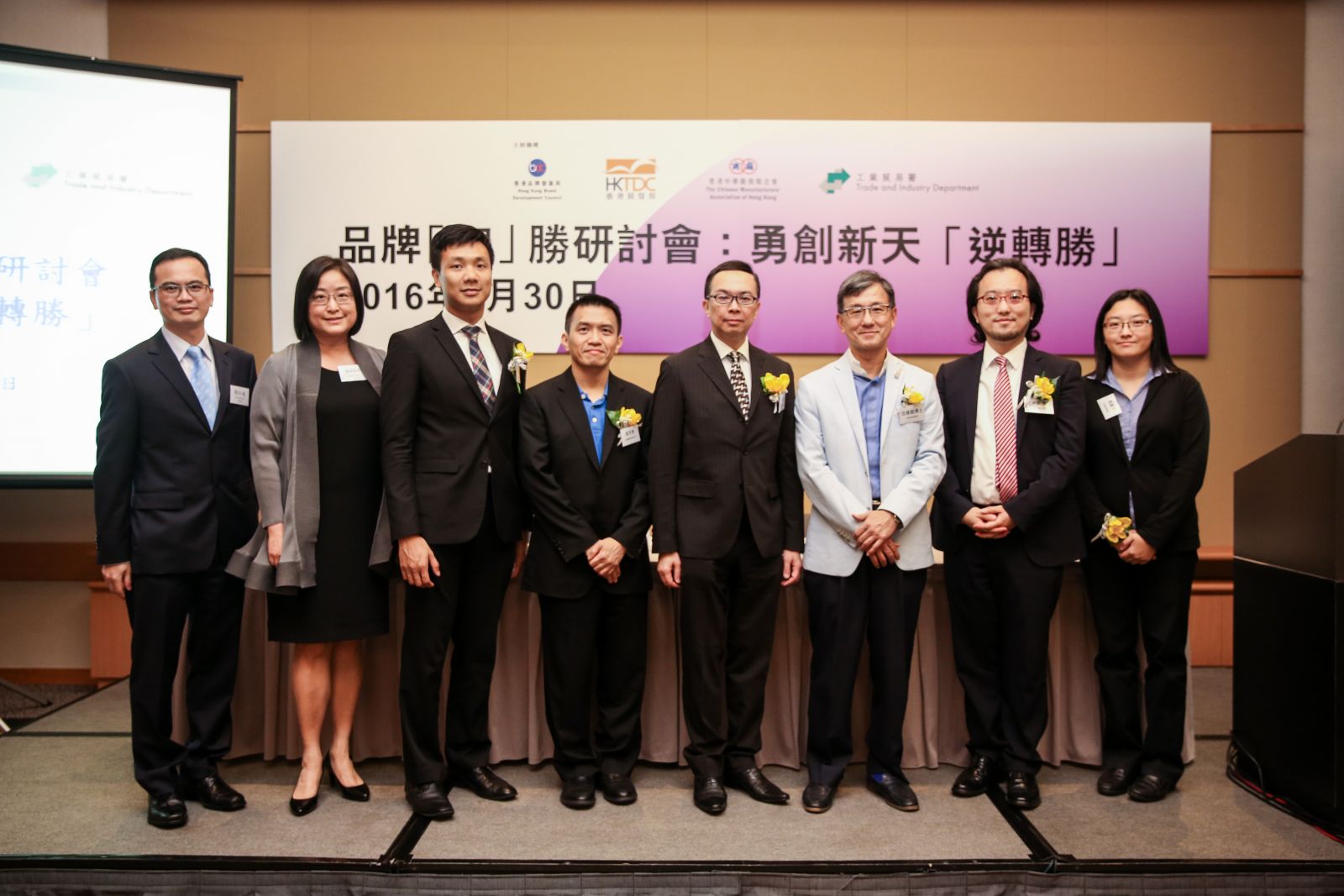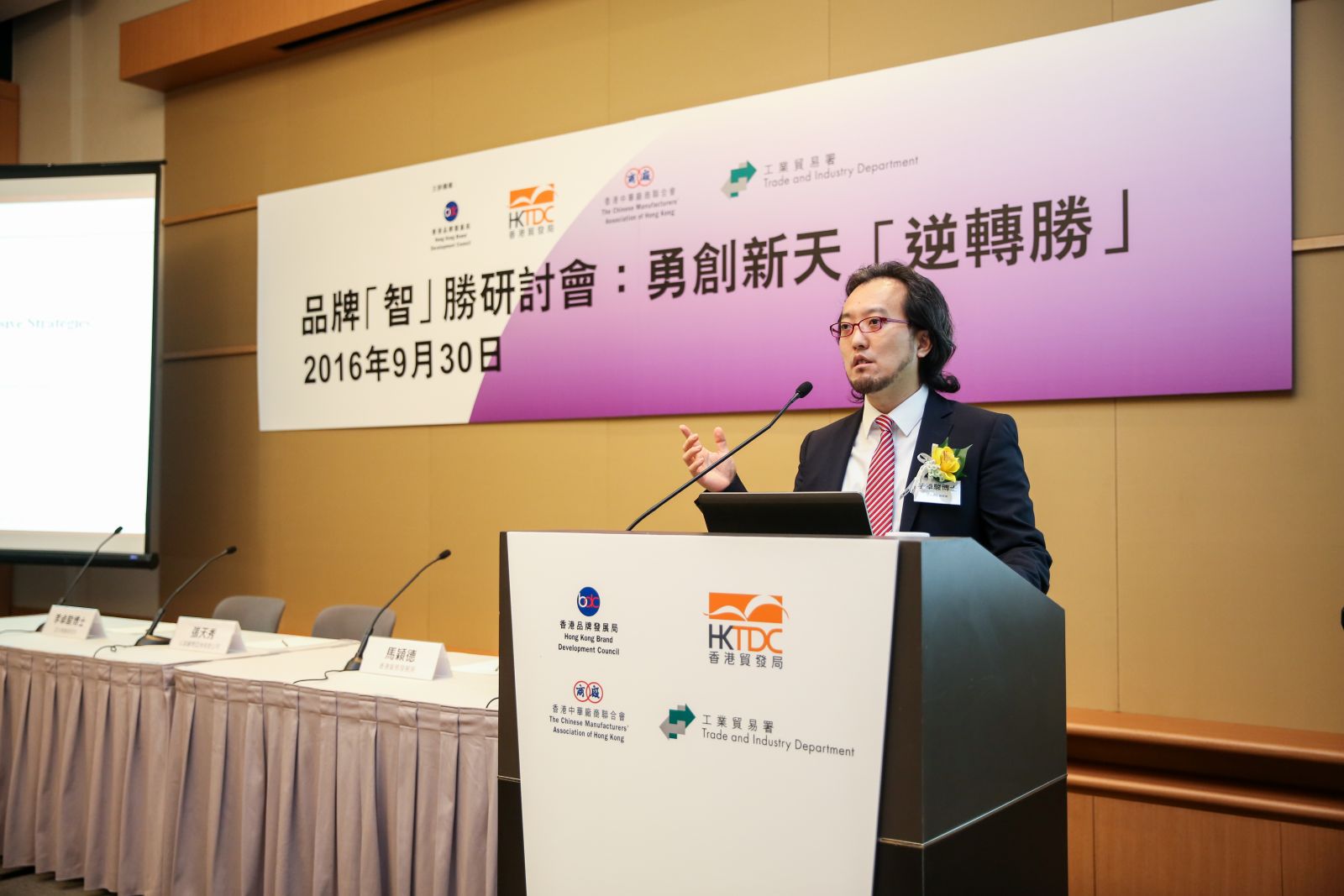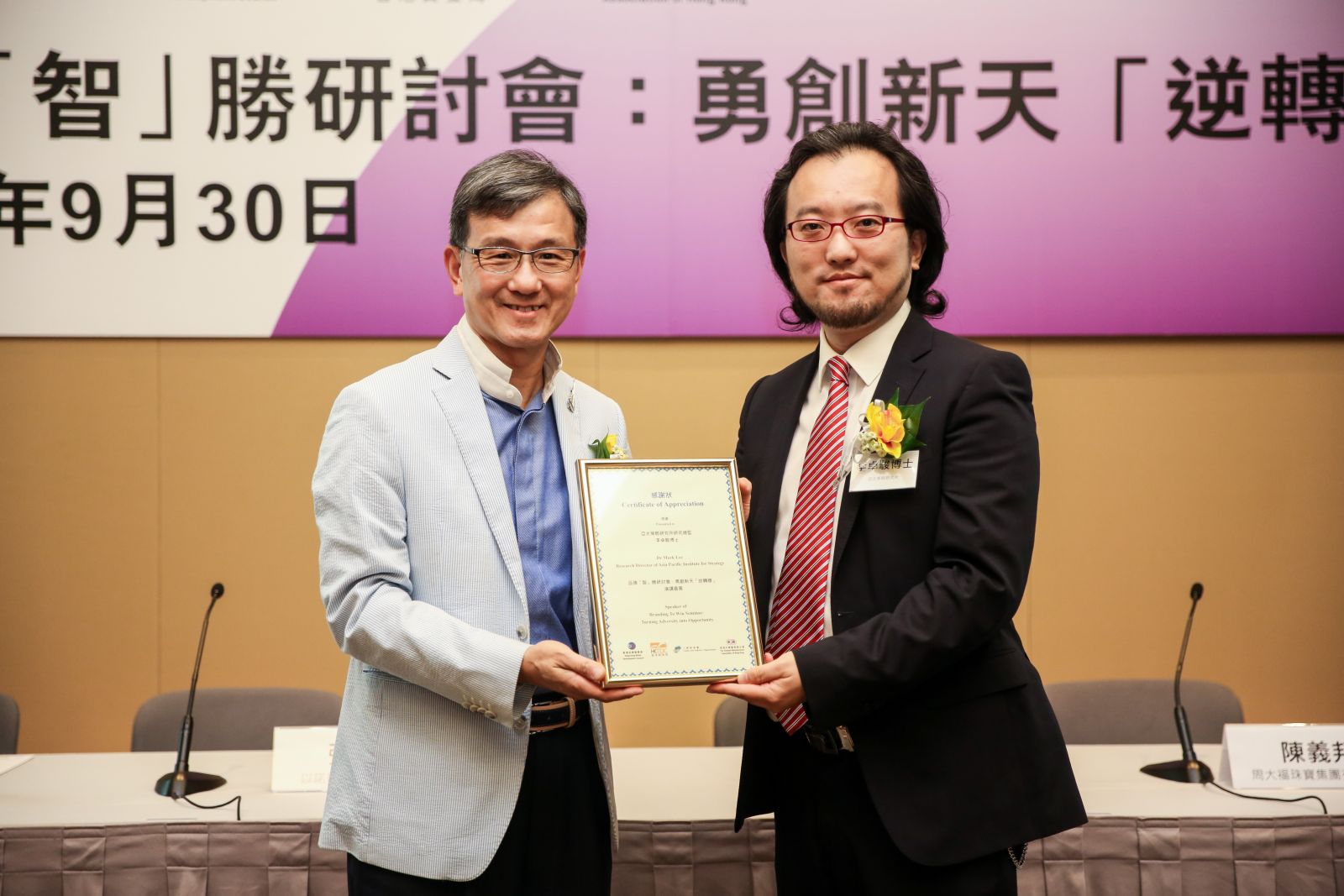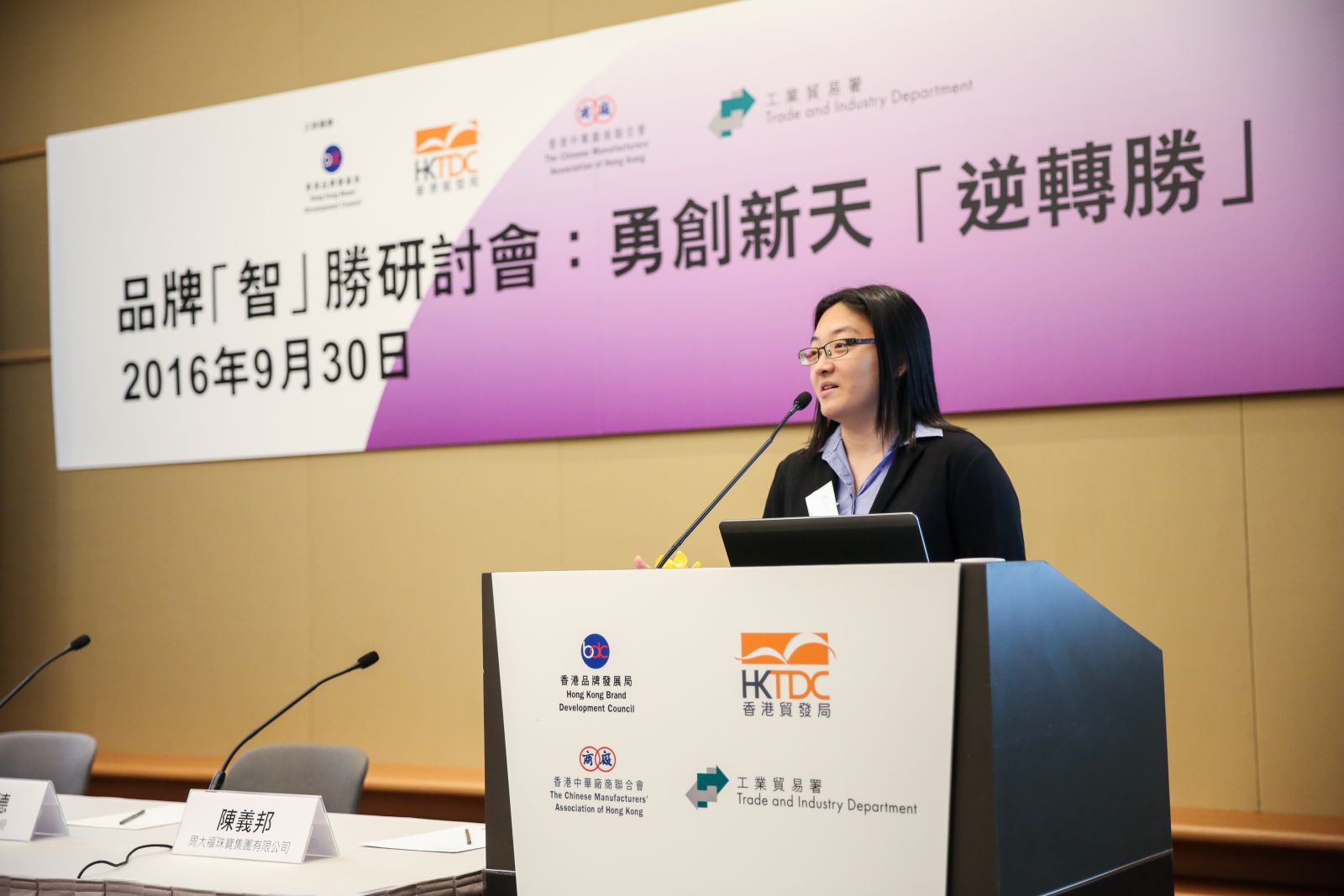 Download PowerPoint of "Creative Branding in a Gloomy Market" (Mr Baniel Cheung)
Download PowerPoint of "Brand Talk of Chow Tai Fook: Value-Approach in Times of Adversity" (Mr Alan Chan)
More Seminar rewind:
Branding to Win Seminar 2015: At the Dawn of "Internet +"Era
Branding to Win Seminar 2014: Grabbing Customers' Heart Online
Branding to Win Seminar 2013: Branding With Heart And Soul
Branding to Win Seminar 2012: The Road to Successful Branding in Mainland Market
Branding to Win Seminar 2011: The Rise of Emerging Brands
Back