Branding to Win Seminar: Grabbing Customers' Heart Online
The Hong Kong Brand Development Council (BDC), the Chinese Manufacturers' Association of Hong Kong, the Trade and Industry Department (TID), and the Hong Kong Trade Development Council (TDC) jointly held the "Branding to Win Seminar 2014: Grabbing Customers' Heart Online" at the Hong Kong Convention and Exhibition Center on July 15 (Tuesday).
The Seminar started with a speech by Dr Kin-nam Lau, Honourary Director of Center for Marketing Engineering-cum-Professor of the Department of Marketing of the Chinese University of Hong Kong, who elaborated on how to capitalize on big data to build a winning brand; followed by an analysis of the online behavior of China's 'connected consumers' by Mr Simon Lee, Partner of KPMG. In the second part of the Seminar, Dr Royce Yuen JP, Chief Executive Officer of New Brand New Limited, shed light on social media marketing strategies for brand building, while Ms Jan Wong, the Managing Director of Openrice Limited shared with the audience several case studies to illustrate how a brand can enhance its market position through adopting e-tools.
Assistant Director-General of the TID Ms Linda So, Chairman of the BDC Ms Shirley Chan JP, and Director of Product Promotion of the TDC Mr Stephen Liang attended the Seminar and presented souvenirs to the speakers on behalf of the organisers. The Seminar received overwhelming response, attracting about 300 participants.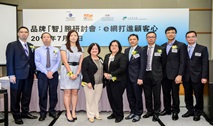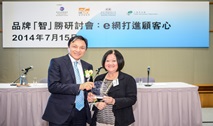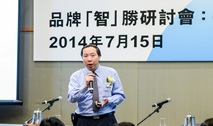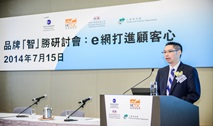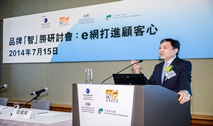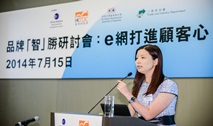 Download PowerPoint of "Using Big Data to Build a Winning Brand" (Dr Kin-nam Lau)
Download PowerPoint of "China's Connected Consumers" (Mr Simon Lee)
Download PowerPoint of "Social Media Marketing Strategy for Brand Building" (Dr Royce Yuen JP)
Download PowerPoint of "e-Winning Stories" (Ms Jan Wong)

More Seminar rewind:
Branding to Win Seminar 2013: Branding With Heart And Soul
Branding to Win Seminar 2012: The Road to Successful Branding in Mainland Market
Branding to Win Seminar 2011: The Rise of Emerging Brands
Back