Hong Kong Top Brands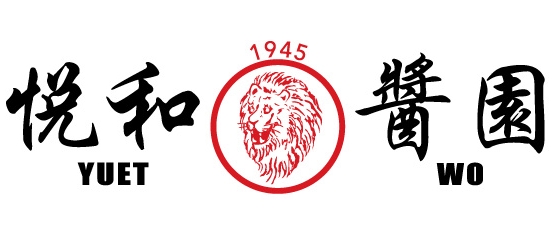 Brand
Yuet Wo
Time of Establishment
1945
Company
Yuet Wo Sauce And Preserved Fruits Limited
Award (Year)
Hong Kong Top Brand (2019)
Main Product(s)
Chinese Soya Sauces, Vinegar, Chinese Liquor, Sweet Vinegar with Pork Knuckle & Ginger Stew, Organic Sauces
"Top Mark" Registered Categories
Soy Sauce, Organic Soy Sauce, Vinegar, Organic Vinegar, Convenience Sauce, Prepared Food (Pig's Knuckle, Vinegar & Ginger Stew)
Address
G/F, 33 Tsuen Wan Market Street, Tsuen Wan, New Territories, Hong Kong
Tel No.
2492 3354
Fax No.
2490 7821
E-mail
info@yuetwo.hk
Website
www.yuetwo.hk
Wits for Win
Upholding the core value of "Inheriting traditional craftsmanship and moving with times", Yuet Wo strives to revitalise traditional specialties and develop innovative products for customers.
Company Profile
Founded in 1945, Yuet Wo is the only sauce factory granted a Liquor Distillery Licence in Hong Kong. All the products, including various Chinese soy sauces, vinegars, and Chinese liquors, are 100% made locally. In addition to its flagship store in Tsuen Wan, Yuet Wo has over 300 points of sale, including grocery shops, health food shops, and online sales platforms; and its products are exported to overseas markets such as Taiwan, Vietnam and Canada.
Track of Glory
Yuet Wo maintains the highest product quality by selecting premium materials and implementing comprehensive quality control management systems. All its production lines are accredited with "ISO 9001:2015" and "HACCP" certification by Hong Kong Quality Assurance Agency.
Yuet Wo has a longstanding reputation in the food catering industry. It supplies a wide range of products to major fast food chains, restaurants and distributors, in addition to providing raw materials and semi-finished products to food manufacturers.
Yuet Wo promotes environmentally sustainable practices through development of organic products. In 2018, it became the first sauce factory accredited by the Hong Kong Organic Resource Centre and was recognised as a "Sustainable Product Supplier" by the Business Environment Council. Yuet Wo has launched a number of organic products meeting IFOAM standards, including premium and sweet soy sauces, organic pure rice vinegar, and naturally sweetened vinegar, all of which have obtained "Organic Processing and Handling Certification". As a pioneer in Hong Kong, Yuet Wo will continue to lead the way in providing safe, healthy and environmentally-friendly organic products for consumers.
Back