Hong Kong Top Brands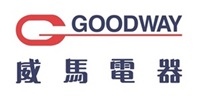 Brand
Goodway
Time of Establishment
1995
Company
Goodway Electrical Enterprise Limited
Award (Year)
Hong Kong Top Brand (2000), Hong Kong Premier Brand (2014), Hong Kong Top Brand Ten Year Achievement Award (2015)
Main Product(s)
Electric Iron, Hair Dryer, Rice Cooker, Microwave Oven, Induction Cooker
"Top Mark" Registered Categories
Household Electric Appliance with Thermo Device (Electric Cooker, Electric Kettle, Steam Oven), Induction Cooker, Electric Iron
Address
Units 501-502, 5/F, Lu Plaza, 2 Wing Yip Street, Kwun Tong, Kowloon, Hong Kong
Tel No.
3763 9100
Fax No.
2363 6270
E-mail
ent.cs@goodwayhk.com
Website
www.goodwayelectrical.com
Wits for Win
Adhering to the motto of "The Goodway to improve your living", Goodway is devoted to improving people's livelihood through product innovation and advanced design. Our household appliances are imbued with indigenous sentiments and Goodway is a brand of Hong Kong people — Dr Choi Lung Wai, Managing Director of Goodway Electrical Enterprise Limited.
Company Profile
Goodway Electrical Enterprise Limited is a well-established manufacturer with over 20 years' experience in producing household appliances, and it has a strong sales network covering over 50 countries in the world. By dint of strong capabilities in quality control and assurance, the manufacturing facility has attained "ISO 9001" certification since 1997 and its products have obtained China's "Great Wall Mark". The Company was also the first among its peers to be accredited with the "Hong Kong Safety Mark".
Track of Glory
Founded in 1995, Goodway was awarded "Hong Kong Top Brand" in 2000 by virtue of superior quality, safety guarantee and brand awareness; and it was honoured with "Hong Kong Premier Brand" in 2014 and "Hong Kong Top Brand Ten Year Achievement Award" in 2015. Owing to its persistent commitment to quality, service and innovation, Goodway and its staff members were awarded "Hong Kong Distinguished Enterprise Pilgrimage" and "Excellent Front Line Employees" in 2006, "Prime Awards for Corporate Social Responsibility" in 2009, "Greater China Super Brands Award" in 2010 as well as "Hong Kong Top Ten SME Excellence Award" in 2013.
Goodway is always dedicated to satisfying customers with innovative and diversified products. Its signature product "Red Steam Brush" is equipped with an anodised aluminium plate to perform continuous steam output. Rice cooker and induction stove are also the Brand's popular items, and the latter even enjoys 5-year warranty. Seeing that Hong Kong people are increasingly concerned about health, Goodway launched "Healthy Rice Cooker" in 2021, with a sugar-reduction function that helps to separate rice soup from rice, thus reducing the amount of starch; and the "Instant Hot Water Dispenser", which was also newly introduced in 2021, provides multiple temperature setting to suit different needs.
Goodway makes every endeavour to excel in product design and function, such that it captivates the young generation pursuing high-quality living.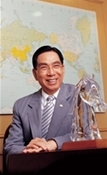 Back