Hong Kong Top Brands

Brand
巨浪大切
Time of Establishment
2009
Company
Kiu Fung Hong Limited
Award (Year)
Hong Kong Emerging Brand (2012), Hong Kong Top Brand (2013)
Main Product(s)
Snacks (Potato Chips, French Fries, Shrimp Cracker, Seaweeds)
"Top Mark" Registered Categories
Potato Chips (Bag, Tube), Biscuit
Address
Blocks G & H, 20/F, Kingsford Industrial Building, Phase 2, 26-32 Kwai Hei Street, Kwai Chung, New Territories, Hong Kong
Tel No.
2614 2686
Fax No.
2614 6160
E-mail
edotrading@edo.com.hk
Wits for Win
"3S" (Seek, Solution and Self-Criticism) is the philosophy of "巨浪大切", that is, to seek problems and positioning, to resolve the problem with the best solution, and to reflect on the effectiveness, so as to make improvement continuously by self-criticism — Dr Ellis Wong, Chief Executive Officer of Kiu Fung Hong Limited.
Company Profile
Kiu Fung Hong Limited was established in 1965 and it founded "巨浪大切" in 2009, which provides potato chips and other snacks series, positioning itself as a young dynamic brand with the image of leisure, joy, and freedom.
Track of Glory
The brandname of "巨浪大切" implies the use of Japanese swordsmanship to slice potatoes, and accordingly the trademark takes the form of four words in Japanese style calligraphy. When the Brand was launched, a funny cartoon advertisement series was broadcasted together with a variety of promotions to catch the eye of young consumers.
"巨浪大切" has developed a broad range of products, including potato chips tube, potato chips bag and bagged fries; and it has rapidly become a market leader in the leisure snacks business by dint of unique and attractive tastes. Moreover, "巨浪大切" has introduced fruit and vegetable slices with high fibre and vitamins, in an attempt to satisfy metropolitan consumers fond of tasty yet healthy foods.
"巨浪大切" made improvement to the technology imported from the world᾽s largest French fries manufacturer and adopted an alternative mode of potato powder manufacturing to create distinctive products to the taste of the youngsters. In the future, it will move forward towards diversification through continuously introducing new products and strive to be the best brand of potato chips by sticking to good quality and reasonable price.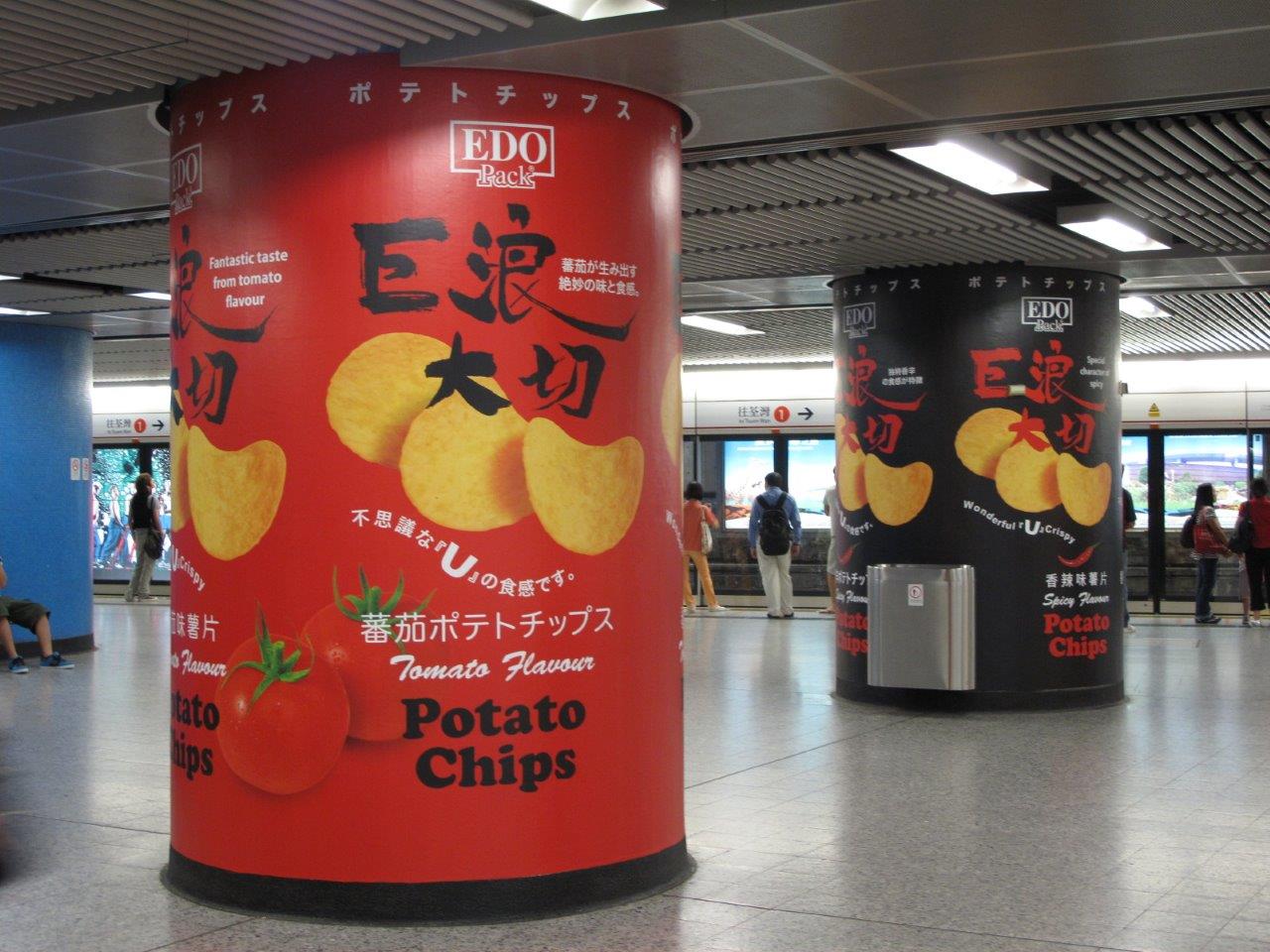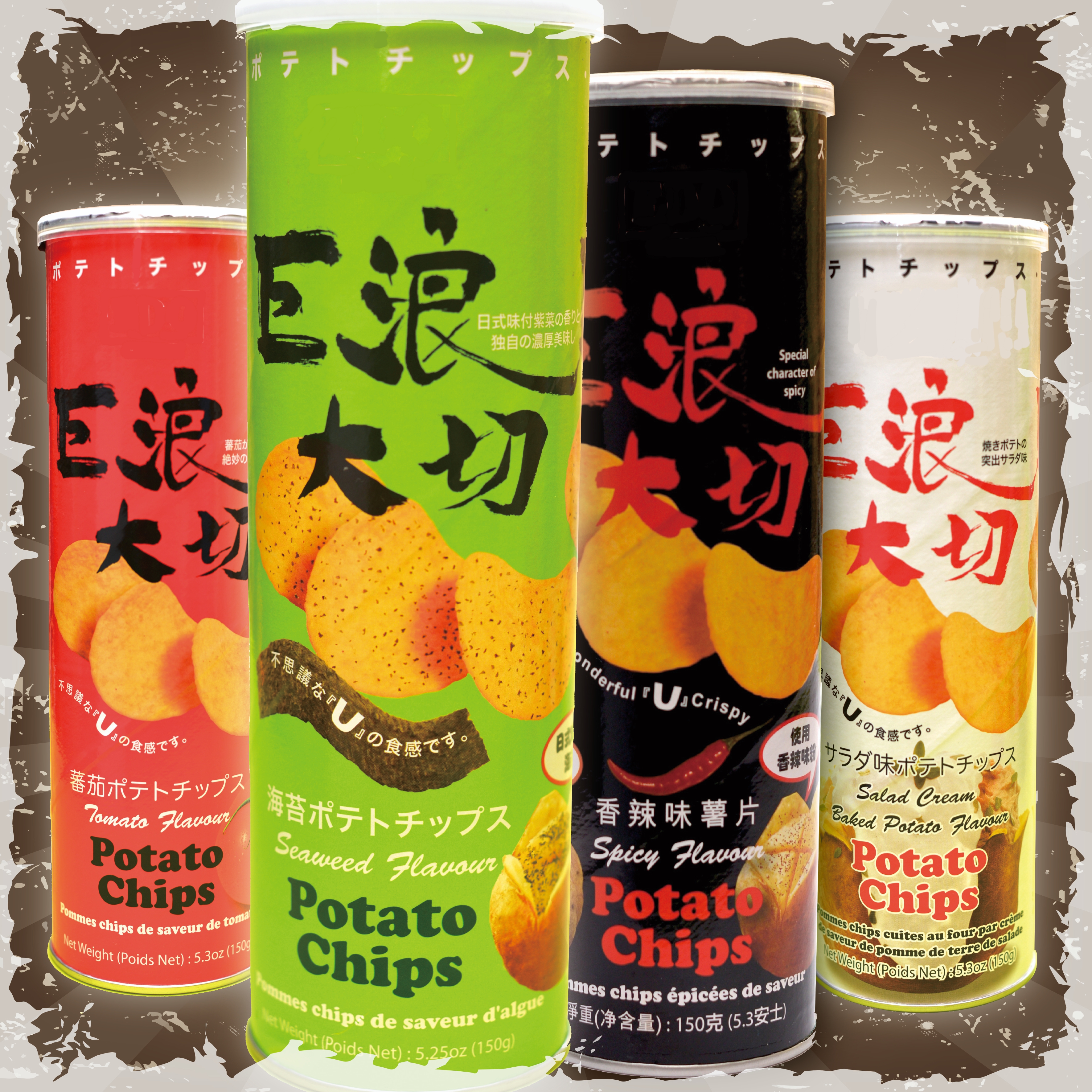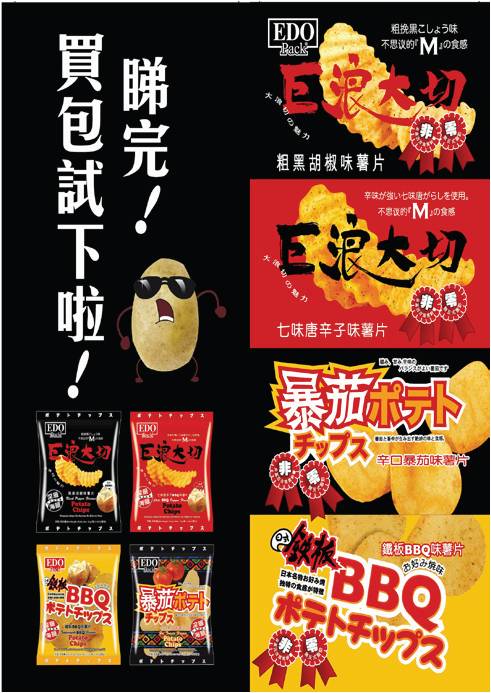 Back