Hong Kong Top Service Brands

Brand
EdCity
Time of Establishment
2002
Company
Hong Kong Education City Limited
Award (Year)
Hong Kong Top Service Brand (2020)
Main Service(s)
Education Portal, Online Learning & Teaching Platform, Online Reading Platform, Learning & Teaching Expo, IT Education Solutions
"Top Mark" Registered Categories
Education-related Information Website, Online Learning & Teaching Platform, Online Reading Platform, Event Planning, IT Education Solutions
Address
Sha Kok Estate, Shatin, New Territories, Hong Kong
Tel No.
2624 1000
Fax No.
2624 1088
E-mail
info@edcity.hk
Website
edcity.hk
Wits for Win
"EdCity" embodies the passion for education, providing innovative services with creative thinking, cutting-edge technology and excellent management through an enthusiastic team for education.
Company Profile
Established in 2000 with the support of "Quality Education Fund" and incorporated in 2002, Hong Kong Education City provides a one-stop professional education portal (edcity.hk) with information, resources, interactive communities and online services. As a wholly-owned company of the Government, EdCity currently serves over 800 primary and secondary schools with more than 330,000 students in Hong Kong. It is dedicated to fostering eLearning through rich learning and teaching resources, which comprise gamified learning, eAssessment and digital reading, while organising diverse seminars and the "Learning and Teaching Expo" annually.
Track of Glory
As a pioneer in innovative education, the footprints of EdCity span over 90% of primary and secondary schools in Hong Kong. Its eAssessment platform "STAR" has seen millions of online assessment papers completed by over 100,000 students; whereas the "eRead Scheme", which is supported by eBook reader "EdBookShelf", provides over 800 schools with more than 2,000 eBooks, and the annual eBook downloads have already topped 6 million.
Meanwhile, EdCity strives to support teachers' professional development. Launched in 2019, the "Go eLearning" platform features over 1,500 teaching and demonstration videos, and has registered more than 1.3 million minutes of viewing. EdCity has organised the "Learning and Teaching Expo" for 10 years, which showcases the latest EdTech and connects tens of thousands of international and local educators for professional exchange of ideas, making a concerted effort to build Hong Kong into a regional education hub. In order to provide the latest and quality innovative education solutions, EdCity has established partnership with over 100 local and international organisations, ranging from government institutes, universities to multinational corporations.
Over the past 20 years, EdCity has been pursuing excellence with innovative spirits; and it has received numerous recognitions, such as "Directors of the Year Award 2013" in the statutory/non-profit-distributing organisation category, "Meritorious Website" (year 2005-2014 and 2016) and "Caring Company" Logo (year 2011-2020).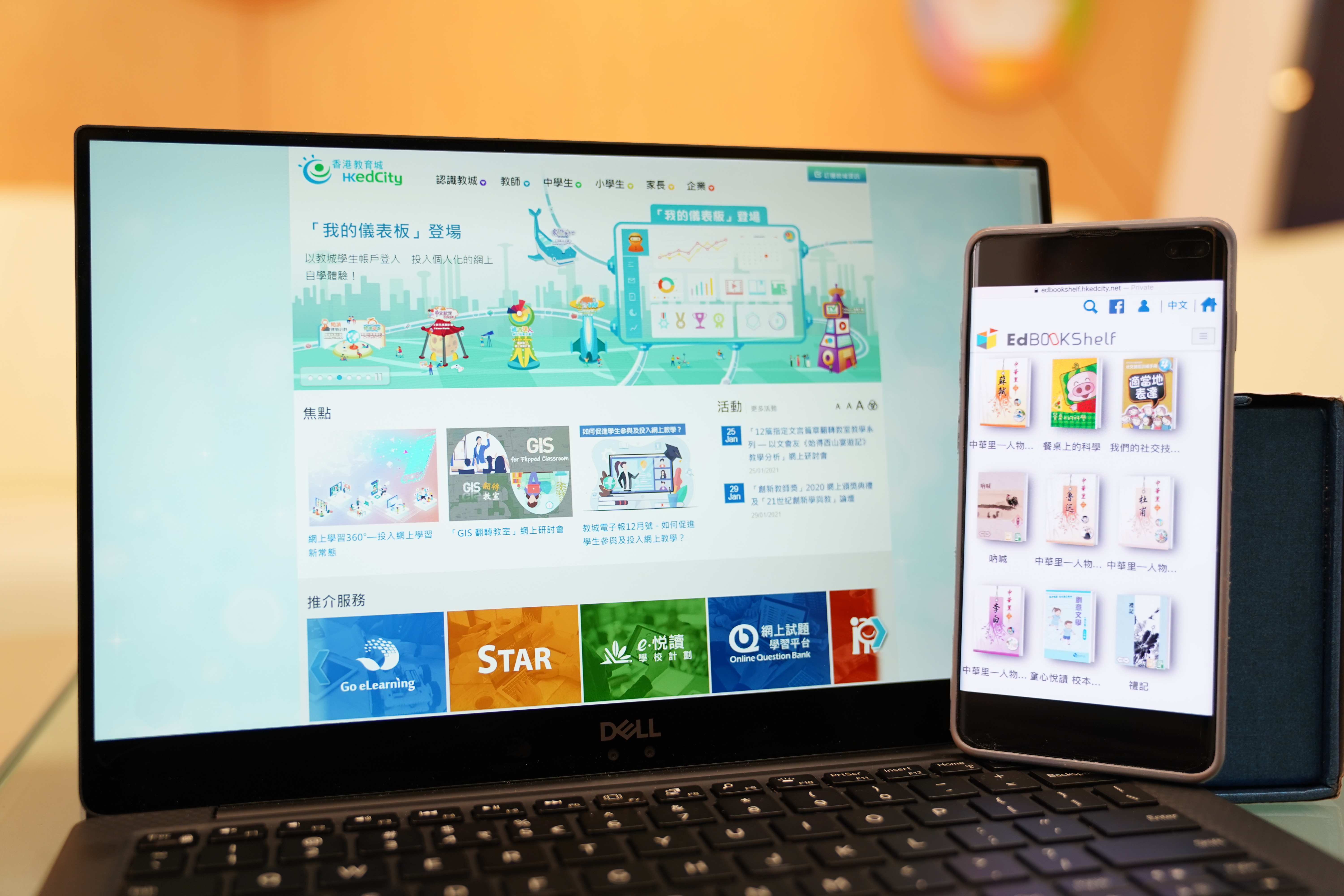 Back