Hong Kong Emerging Brands & Hong Kong Emerging Service Brands

Brand
p-EGFR
Time of Establishment
2015
Company
Sanomics Limited
Award (Year)
Hong Kong Emerging Service Brand (2017)
Main Service(s)
Genomic Diagnostic in Cancer Precision Medicine
Address
Unit 306, 3/F, 12 Science Park West Avenue, Phase 3, Hong Kong Science Park, Shatin, New Territories, Hong Kong
Tel No.
3596 5995
Fax No.
3618 4830
E-mail
contact.us@sanomics.com
Website
www.sanomics.com
Track of Glory
Founded in Hong Kong, Sanomics Limited is a pioneer in genomics technology; and it developed a new generation of proprietary technology namely "p-EGFR", non-invasive liquid biopsy technology for cancer management. p-EGFR applies Droplet Digital Polymerase Chain Reaction technologies for the detection of EGFR mutation from plasma cell-free DNA of patients with clinical symptoms or diagnosis of lung cancer.
The traditional tissue biopsy involves not only risky invasive operations but also high costs in terms of time, manpower and finance. In contrast, p-EGFR liquid biopsy is based on simple blood draw with a report turnaround time of 1 to 2 working days; thus physician can promptly set up treatment direction and find effective drugs in accordance with the test result, followed by serial monitoring of treatment progress through repeated testing. p-EGFR breaks the traditional limits and it represents a new way forward to help unblock new personalized treatment options, bringing brighter future for cancer patients. Besides, the whole testing process and test reports are supervised by professionals in Pathology to ensure accuracy and reliability.
Up to date, p-EGFR has been available at 205 hospitals and clinics in 16 countries, with over 4,000 cancer patients served; and more than 600 healthcare professionals are using p-EGFR in lung cancer genomic diagnostics. In Hong Kong, p-EGFR covers 100% of public hospitals and 95% of private hospitals or clinics, securing a leading position in the market.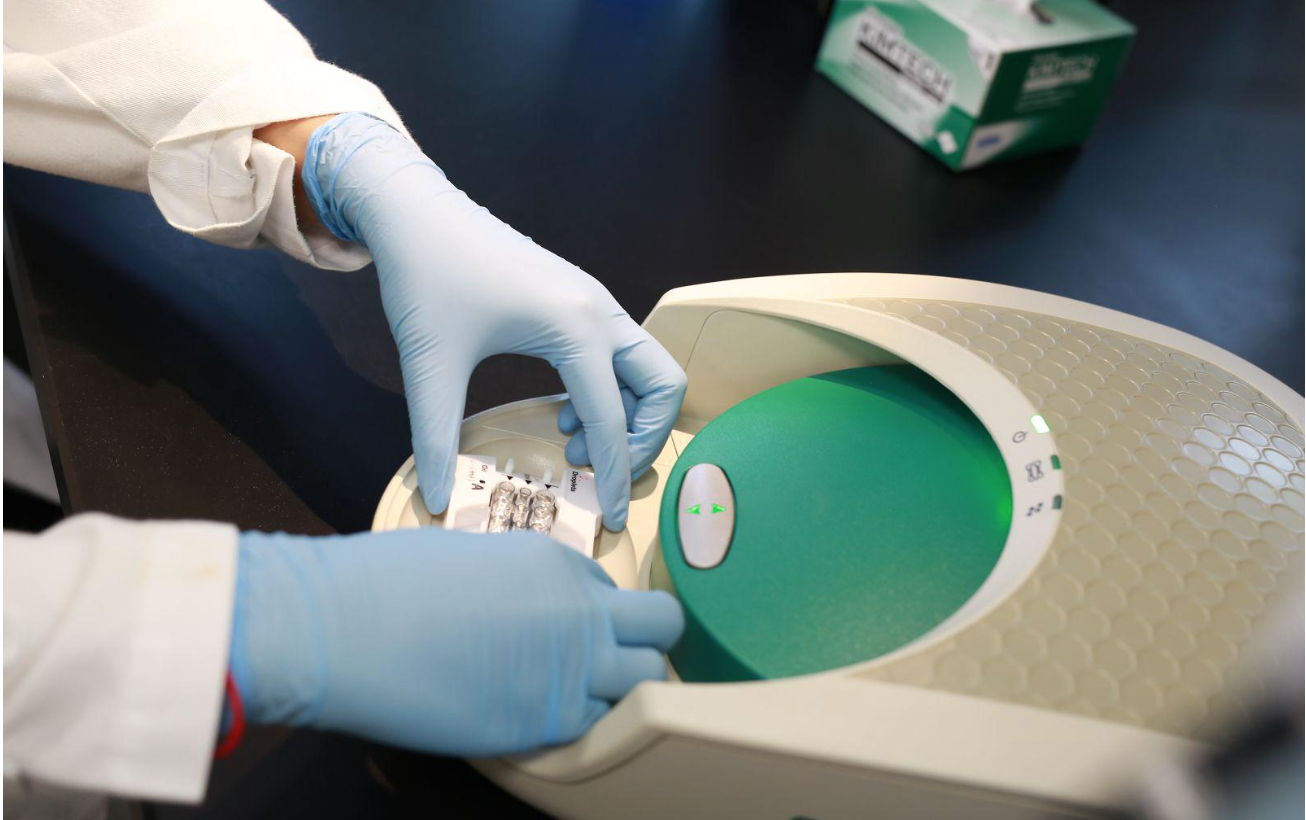 Back