Hong Kong Emerging Brands & Hong Kong Emerging Service Brands
Brand
cafe330
Time of Establishment
2011
Company
New Life Psychiatric Rehabilitation Association
Award (Year)
Hong Kong Emerging Service Brand (2017)
Main Service(s)
Café
Address
332 Nam Cheong Street, Kowloon, Hong Kong
Tel No.
2327 4931
Fax No.
2770 9345
E-mail
customer@nlpra.org.hk
Website
www.nlpra.org.hk
Track of Glory
cafe330 is one of the social enterprises operated by New Life Psychiatric Rehabilitation Association, featuring the core theme of "Wellness"; and the selection of food ingredients, menu, shop design and brand image demonstrate the harmonious state between human and nature as well as the balance of body, mind and spirit. While providing homemade and healthy food such as sandwich, salad, organic pasta, cake and coffee, the Shop sells its own products made by people in recovery of mental illness (PIR) and fair trade products, together with vegetarian dish as well as low carbon diet for customers' choices. Apart from the enjoyment of healthy food that "makes you happy" in the shop, customers will enhance spiritual fulfilment in bringing new life to PIR. In addition, cafe330 is propagating "wellness" to customers through outside catering service and party food ordering.
The first cafe330 was established in 2011 at the Prince of Wales Hospital, followed by shops in the Chinese University of Hong Kong, the University of Hong Kong and the Caritas Medical Centre, instilling the concepts of social enterprise and social responsibility into hospitals and universities. Riding on university platform, cafe330 has launched "Project Heart" volunteer programme to promote integration between students and PIR. Currently, cafe330 is providing employment and work training to 20 and 30 PIR respectively; and 20 employees have obtained International Award in Barista Skill Qualification. To strive for premium quality, food sold at cafe330 is supplied by its own factory accredited with "ISO 22000" and "HACCP".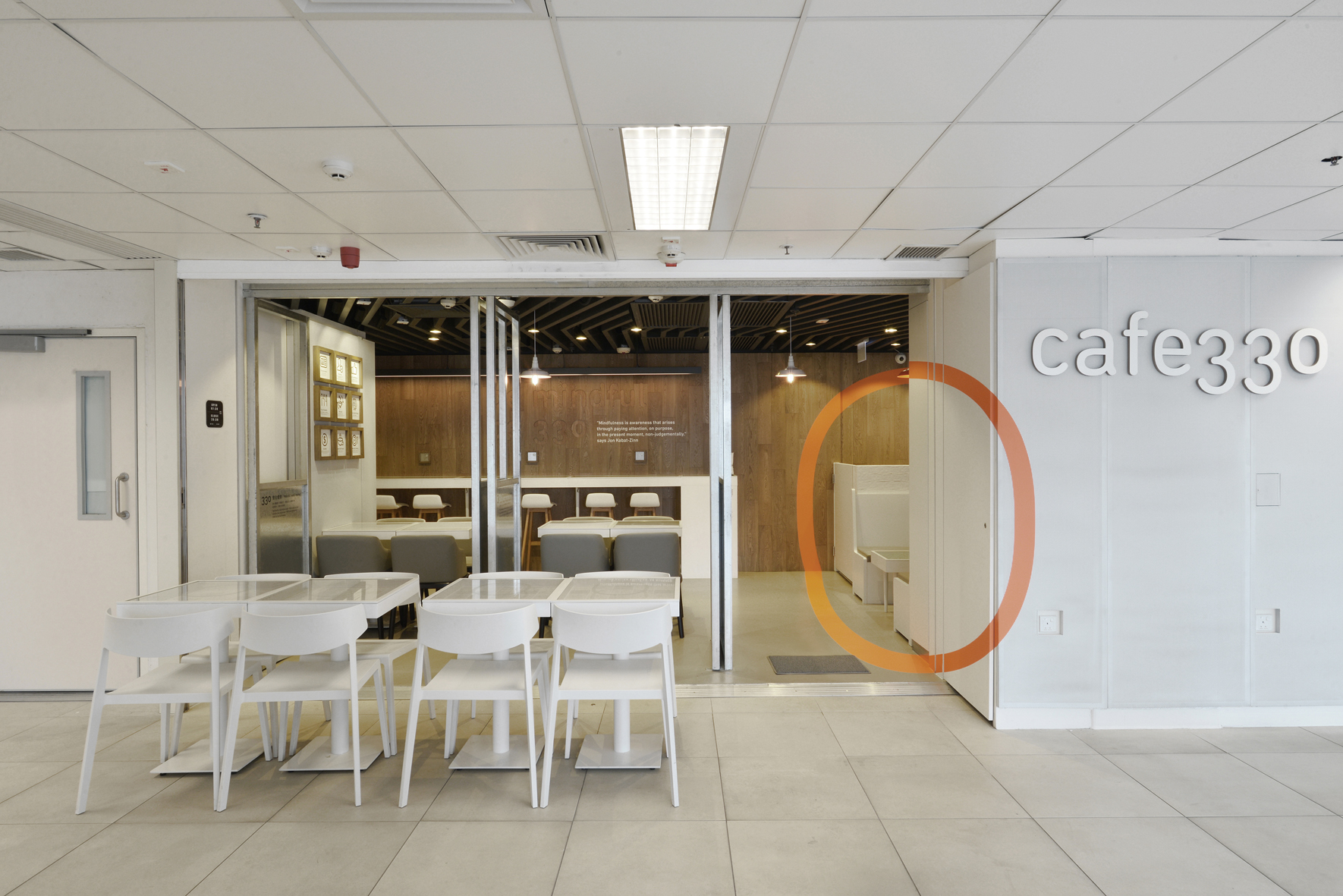 Back