Hong Kong Top Brands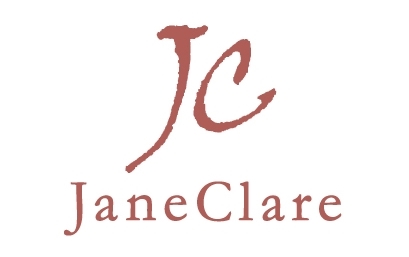 Brand
JaneClare
Time of Establishment
2003
Company
Laboratory JaneClare Limited
Award (Year)
Hong Kong Top Brand (2018)
Main Product(s)
Facial Cream, Sunscreen, Serum, Sheet Mask, Booster
"Top Mark" Registered Categories
Facial Skincare Product (Make-up Remover, Facial Cleanser, Toner, Serum, Booster, Eye Cream, Sunscreen, Facial Cream, SheetMask, Cream Mask)
Address
6D, Wing Hing Factory Building, 31-33 Ng Fong Street, San Po Kong, Kowloon, Hong Kong
Tel No.
2121 1999
Fax No.
3590 6171
Website
www.janeclare.com
Wits for Win
Draw inspiration from experience, make good use of technology, develop products with natural ingredients, and gain sustainable success — Ms Angela Lee, BBS, JP, Founder and Chairman of Laboratory JaneClare Limited.
Company Profile
JaneClare continuously invests in the research and development of skincare products. Based on the synergistic theory of Chinese medicine compound and the principle of balancing the Chinese "Five Elements", JaneClare's products address both the attributes of beauty and health. Upholding "Made in Hong Kong", JaneClare has a GMP-certified factory in San Po Kong, which is equipped with advanced production facilities and sterile manufacturing system, carrying out the whole operating procedures from R&D, testing to production and packaging.
Track of Glory
Established in 2003, JaneClare is engaged in R&D and manufacturing of skincare products. It pledges to not use chemical preservatives or harmful chemicals listed by "US EWG", with all the products made with natural herbs and herbal extracts. Owing to the self-invented and proprietary Green Preservation System, JaneClare skincare products have a shelf life of up to three years. Because they are natural and highly-safe, some of the products could be a relief for people suffering from eczema; and there is a series tailored for pregnant women.
JaneClare refined an ancient royal beauty formulation with the state-of-the-art skin penetration technology, culminating in its signature product "Reborn Power Cream". According to a clinical test conducted by Hong Kong Productivity Council (HKPC), it had a proven record of reducing 78% of the lines and wrinkles of participants who had continuously used the product for four weeks. "Blueberry Revital Firming Mask" is a bio cellulose mask whose molecular fibre is derived from fermented coconut juice, which, together with fresh organic blueberry juice used, enhances the moisture and firming effects. A test per formed by HKPC showed that antioxidant content of the mask was up to 70% higher than selected brands in the market.
JaneClare actively supports charitable orgainsations through sponsorship. Besides making donation to Ronald McDonald House Charities, it has set up "JaneClare Scholarships" for the Sacred Heart Canossian College. In collaboration with Operation Dawn since 2016, JaneClare provides training to students of the drug rehabilitation centre, teaching them to cultivate aloe vera for JaneClare's products. In 2017 and 2018, the Group was awarded"Caring Company" Logo.
Back